Hey!  Whoa!  Hold up!  Not so fast!
Take a deep breath and look up top.  "Stimulating the running community to a more competitive culture."
This is a blog folks, wrought with opinion and fact and interpretation.  Mine.
Farm parable.  I stepped into a huge pile once.  Shoe bottoms covered in feces.   Every once in a while I  catch a whiff,  It is only the fading memory, a single old, dried nugget caught in a tread.
One thing to respect in an athlete.   No matter the competition, the conditions, or any other element between the  gun and tape.  Whether the Boston Marathon or the Friends of the Dog Pound 5K.  If you are on the line you should be In It To Win It.
Congratulations to Neil Wolford on his win at State Farm 10 Mile (54:52).  Always a competitive race and almost always (at least in the 16 years I've lived here) under less than ideal conditions.
Empirical information.  Truth.   Yesterday's analysis of times at State Farm over the last 5 years prompted a calling  out on the good old anti-social media.  That nugget of crap still stuck in my shoe, stirring up an old familiar whiff, -never wafts far from the pile you know- I'd recognize it anywhere.
Good stuff.  That means we are all thinking about what is excellence, about what is not, about what lies somewhere in the middle.
Stimulating the Running Community to a More Competitive Culture.  Its a blog.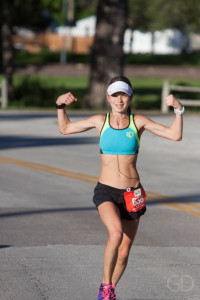 Kaci Lickteig, the strongest historical performance record of any Nebraska athlete at St. Farm 10 Mile.