I'm going to thank each and every one of you for all the Good Clean Living you did this past year.  What else can explain mid 50s at the end of December?  My 10K tempo run yesterday was faster than last Saturday's race.  But only by a couple of ticks.  Spot on.  Gentle, measured improvement over time.  Short term and long term goals in place with a program to achieve them as the body develops the fitness and tolerance to increasingly difficult training and racing.
One of the Very Best books any coach worth his salt possesses is BETTER TRAINING FOR DISTANCE RUNNERS, 1991, by David E. Martin, PhD and Peter Coe.  My old buddy "Dr. Dave" is widely recognized as the pre-eminent authority in the world.  Another is RUNNING FREE, 1981, by Sebastian Coe and David Miller.  Both books detail the Gentle Progression that brought Coe four Olympic Medals including two Golds in the 1500 meters (1980, 1984).  Great analysis of the Coe/Ovett rivalry are quite the bonus.  You whippersnappers break out your google and be amazed.
This is salient this morning because the topic of development was high on the list of talks at the Jingle Bell Run.  Three Very Good runners were in the discussion and I give them credit for understanding the above training premise.  Matt Pohren was there, nice of him to make a stop in to catch up.  He is still recovering from his September knee surgery and hasn't run a step since.  He is doing it the Right Way and will be back stronger than ever.  Colin Morrissey was there.  Young man with so much potential if handled correctly.  Reno Law was there.  Still a student at Millard South.  Still so much to learn, he's in good hands with Dustin Llewellyn.
Our conversation addressed the scourge and bane of development.  Exploitation of talent at a young age, almost always leading to injury or burnout or both.  Encouraging pre and early teens to amass incredible mileage.  If you try and convince me, or anyone else with a lick of sense, that telling a grade schooler or even a freshman to run 90 miles a week is a good idea I'll declare you a terrible influence and worse coach.  I"m not pulling that out of my hat (or anywhere else!), its a Real problem.  Again, I'll refer you to Better Training for Distance Runners on how to handle wunderkinds with their best interest at heart.  Ask the Real Experts.
Not just the youngsters though.  Stacy Mangers has resumed training this week.  Stacy is one of the best masters runners in Nebraska.  My charge is to bring her back to that talent level after nearly 3 months of no running.  Slowly.  Gently.  Intelligently.  And Clean, no shortcuts allowed.
Celebrity beers.  Laura Dern and Mel Gibson joined Linda and I at the Upstream last night.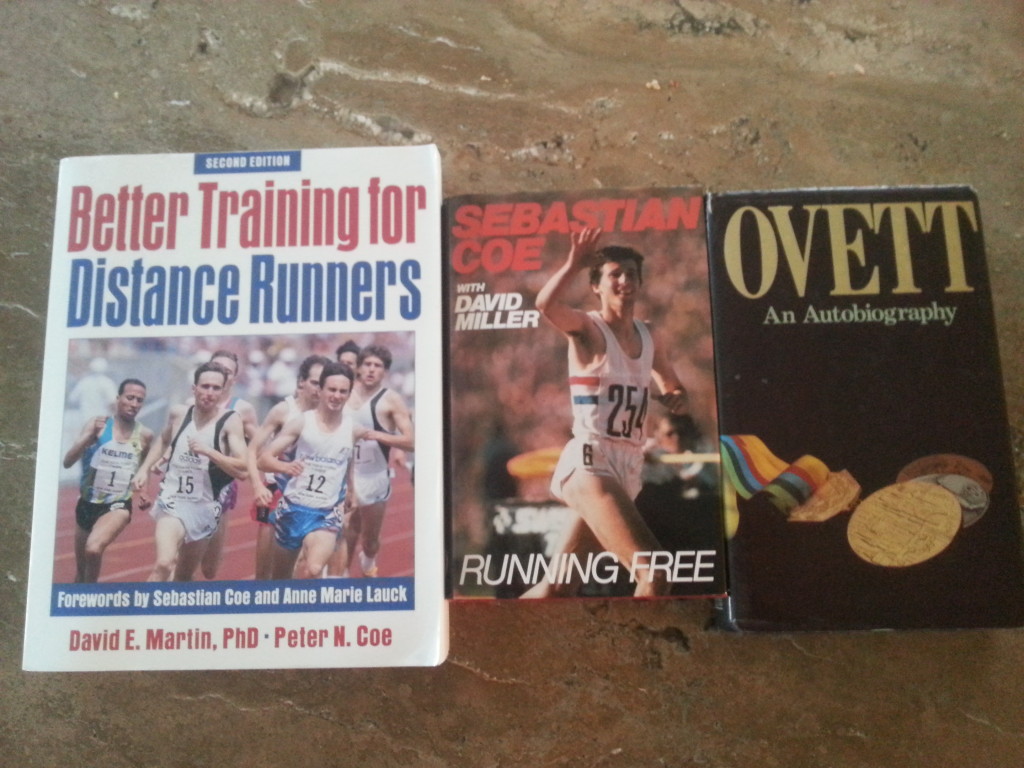 Seb would get 2 Golds in the 1500.   Steve Ovett would defeat Seb over 800 meters for the Gold at the 1980 Moscow Olympics.  Ovett would also set 4 World Records for 1500 and the Mile.  Point of all this is that Peter Coe had a well scripted, years long progression, with Olympic Gold as the ultimate goal.