I got an eye full as the lead bike at yesterday's Omaha Marathon.  And the lead runners got an earful.
My top 10 observations:
1) Fast course.
2) Good competition for the first 17 miles.  On the men's side.
3) What used to be a sea of Red & White is now an ocean of Blue & Yellow.
4) 90% of mid to back of the packers wear headphones.
5) Anyone can complete a marathon.
6) Funniest quote: "How come he's not with the lead woman?"
7) Second funniest quote: "Was that you or me?"  As the runners ran past the brackish oxbow behind the OPPD station.  Incredibly a group of men were taking fishing poles down the embankment to the stench filled murky depths.  Can't imagine what they were hoping to catch.
8) HITS still  has it hands full
9) I didn't see Gary Meyer, Alan Higley, or Tom Whitaker.
10) Susie Smisek ran the race, still with the Tigger outfit.
Full results here: http://www.itsyourrace.com/Results.aspx?&id=3321&yr=2014&e=21251&sort=&g=&age=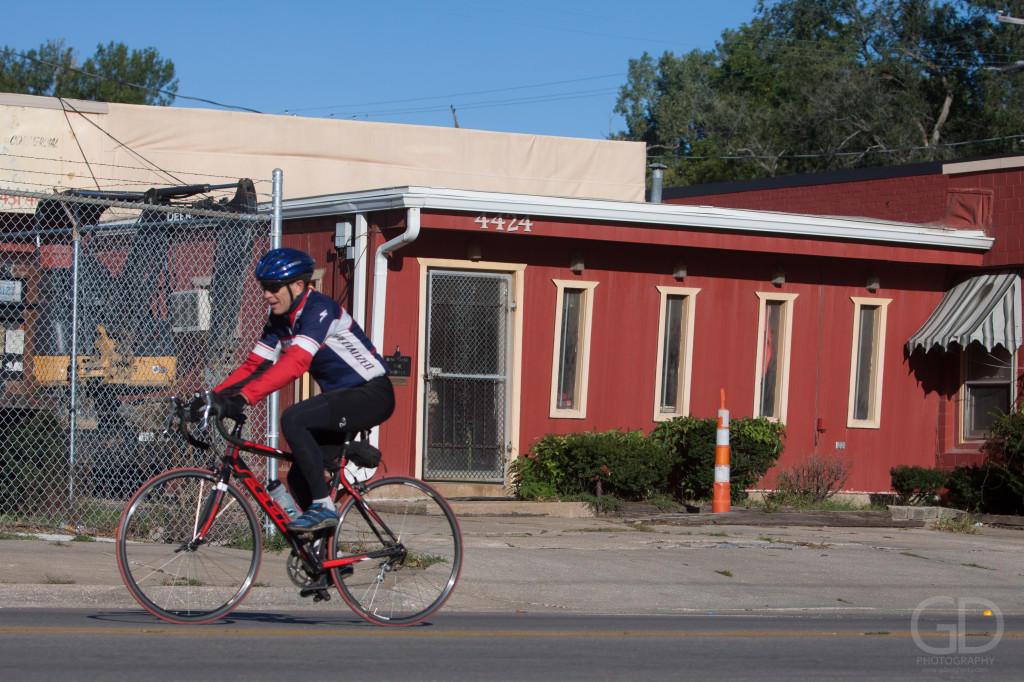 I spy with my little eye!  Incognito to all but a few.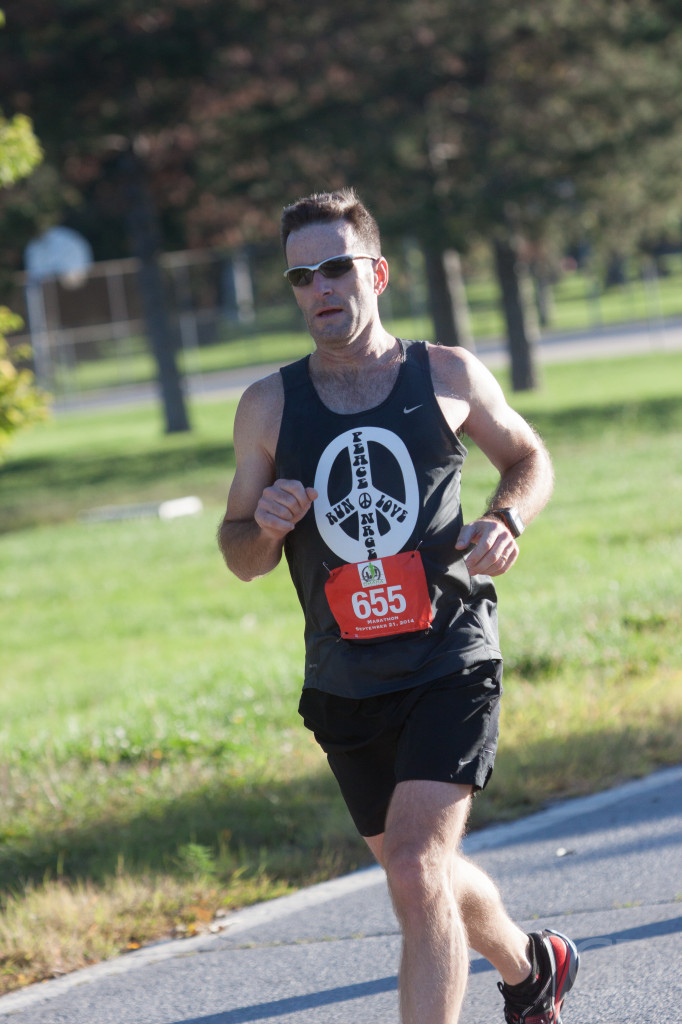 Good Mate Mike Wasson (3:03:52) won the 45-49 and finished 13th overall despite 3 bathroom breaks.  Our Lindsey Brezenski finished 8th in the Half Marathon in 1:31:25.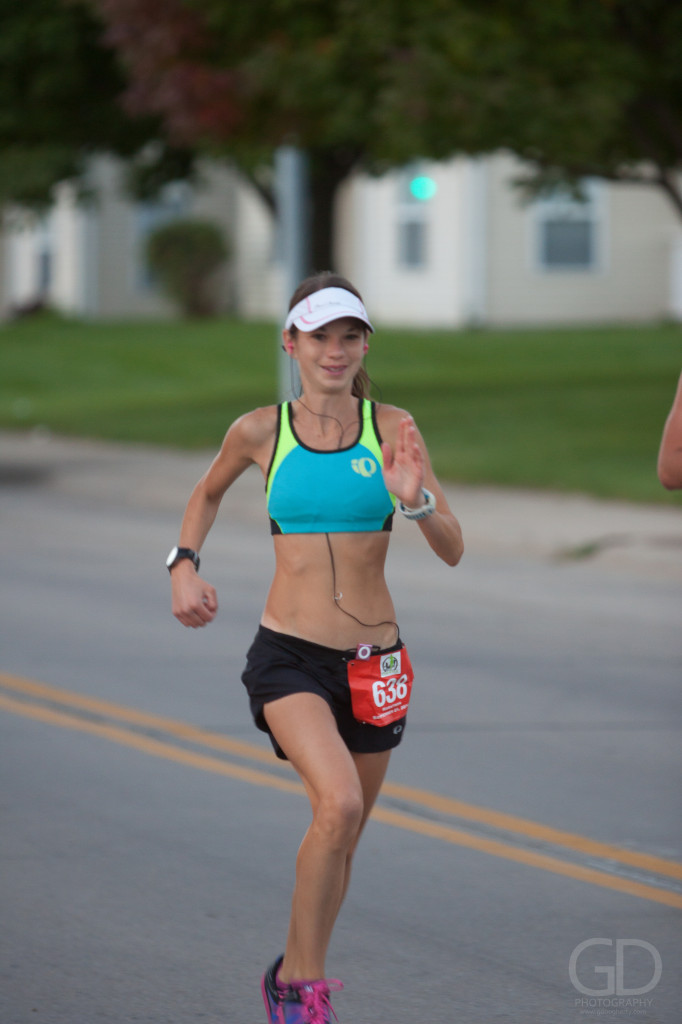 Kaci Lickteig, representing Pearl Izumi,  won in 2:51:15.  She'll be racing next weekend's Bear Chase 100K Race.  Pretty amazing young lady.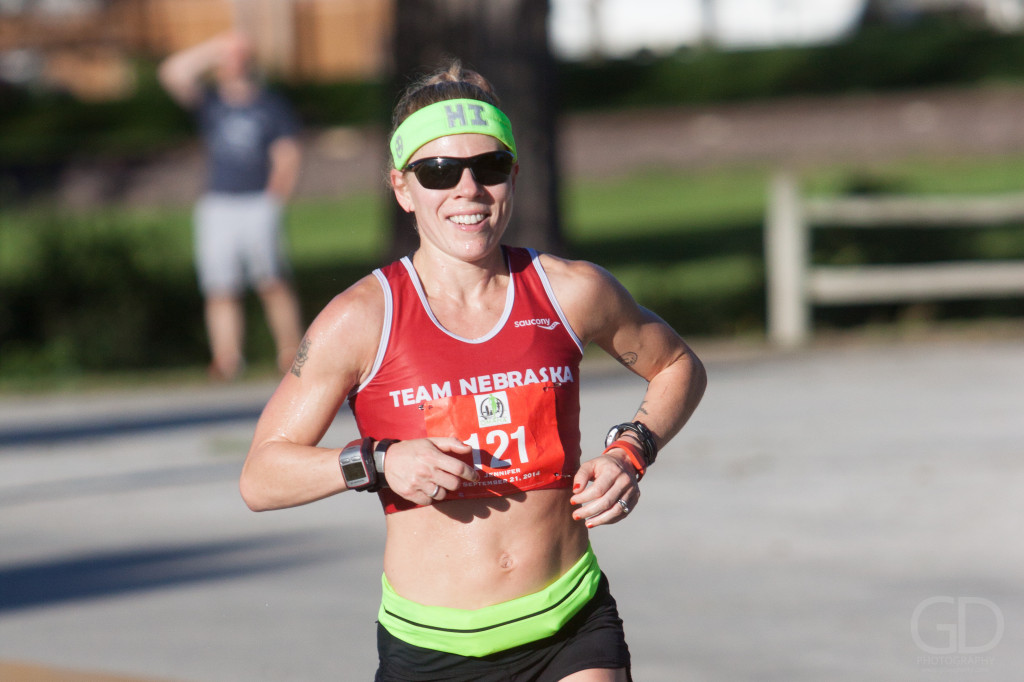 Team Nebraska's Jen Freeman was second in 3:06:57.
**Photos courtesy of GD Photography.  The link to all his fine shots as they load today:  http://www.gdougherty.com/omaha14
In other news I'm just Giddy about our newest Nebraska Run Guru Elite athlete.  Craig Donnelly is a formerly competitive runner.  After a hiatus from the sport he is back and best landed with his own ilk.  Fire in his belly, science in his mind, I've nicknamed him "Bill Nye."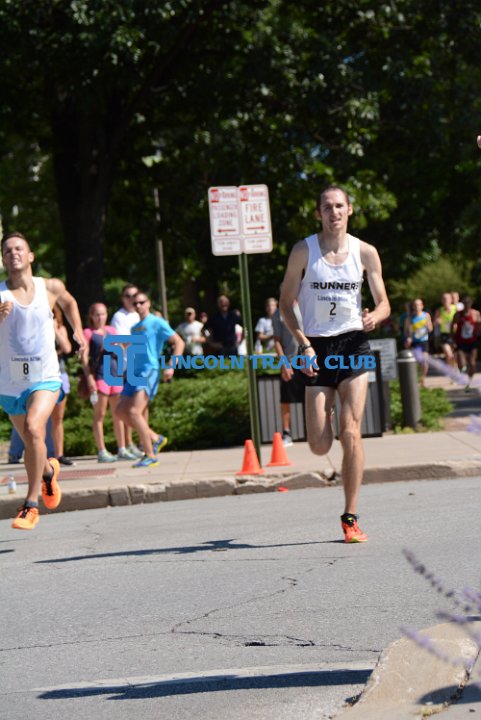 Craig shown here finishing 5th (4:31) at the Lincoln Mile in July.  His personal bests will all need to be touched up a bit, he's as eager (fierce) as I am.
5k: 14:34 Firecracker Fast 5k 07/03/2010
8k: 24:53 MSSU (Missouri Southern) XC Invite 9/19/2009
10k: 31:25 Giralda Farms 10k 11/11/2007
Half Marathon: 1:08:27 Go! St Louis Half Marathon 04/18/2009
Glad this cat shares a whole lot with the fabric of Nebraska Run Guru Elite.