Amber Sargent isn't flashy.  Instead, she's darned serious.  Set the jaw, hear the gun, and Giddyup!  Her 5:55 first mile on Saturday left no doubt.
I was very proud of Kathryn Merrill for winning the inaugural 2015 No Frills a couple of weeks ago.  And as I anticipated, the other local running clubs weren't going to sit idly by and let our little band of alternatives romp over them without at least a pip.  So it was no surprise that a Team Nebraska runner would show up to "set things right".
Guess again.
Kira Vincent did manage to slip in between Amber and Kathryn this time.   Just the fire under Kathryn I was hoping for.  Full results available when Craig Christians gets back, thanks to Tom Whitaker for the timing and results.
Amber is training up for the Boston Marathon.  I'm coaching her, using my McLatchie/Killer Coach hybrid program.  The Reason she runs for Nebraska Run Guru Elite.  Two weeks into it and spot on progress.  Her 31:24 for the uncertified 5 mile course the fastest since Rachel Carrizales and Abby Knight held sway several years ago.
We also had Allison Moy Borgan in the field, she finished in 38 minutes for her racing debut.
Who's next?  If you want some racing this weekend come on out to the 2nd of our Valley Forge Winter Series.  We've still got a couple of firebreathers up our sleeve so be sure and send your best!
My Original Race Director mentor is John Conley.  He allowed me to shadow him at the 1994 Sundown Classic 10K in Austin, TX.  We've been great friends every since.  He's the head of
Conley Sports now and just finished production of the 3M Half Marathon, another of the first class races in the Lone Star State.
In 2003 I sent Ryan Salem (1:11:57) and Michelle Paxton (1:20:38) to 3M.  One of my former club's first forays into the national pool.  No Nebraskans there yestereday.
Same as with last weekend's Houston Half (and full), if you are talented and serious about your racing and would like to be funded to Austin next year, give me a shout.  I've got Old Buddies.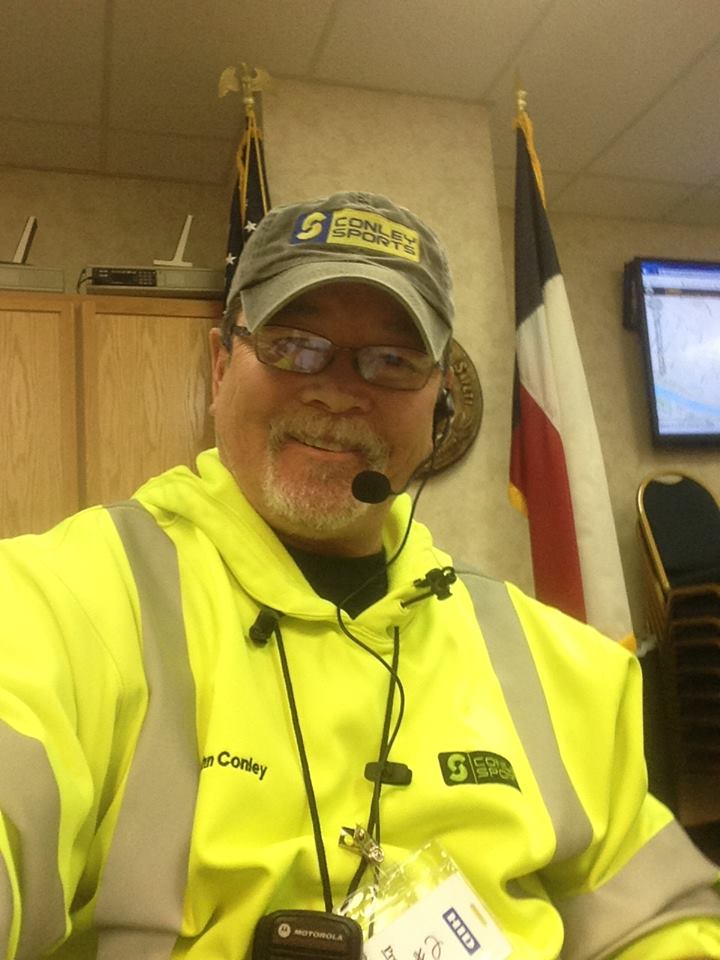 John taught me the nucances of Elite Racing.  Helped launch my own career in race directing.  Also a world class race photographer, he's covered the World Cross Country Championships a couple of times.  I shared my room with him at the 2004 USA Women's Olympic Trials Marathon so he could shoot that event.   Native of Hawaii, proud veteran, distinguished Texan, and regular guy.