Runners and dreamers we're one and the same.  I've got all my bases covered now that my quilt is finished, -Nov. 7, 2018 I'm In Stitches
Big Tips to neighbor Becky, seamstress extraordinaire.  Thirty five squares part history book, part heirloom, all treasure.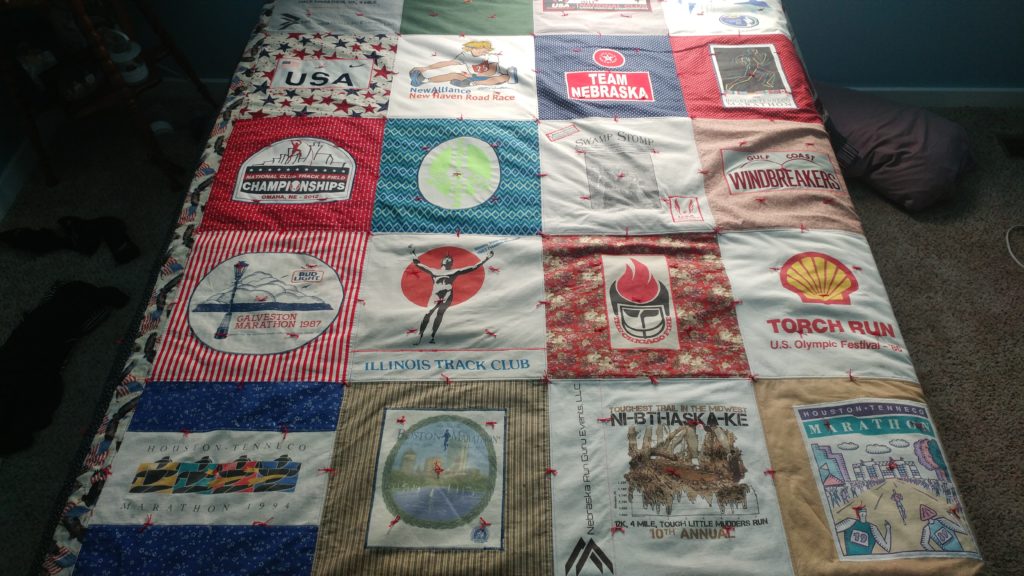 You can see here about half of the huge piece.  My marathons, clubs, races, travels, memories all captured.  The single non running square is just to the right of the 1983 Illinois Track Club Freedom Marathon- the Chicago Fire football logo from the 1970s, like most of these, never worn.  It earned a place due to a fond association with my dear departed, talked like a sailor, smoked like a stack, drank like  a fish, mom.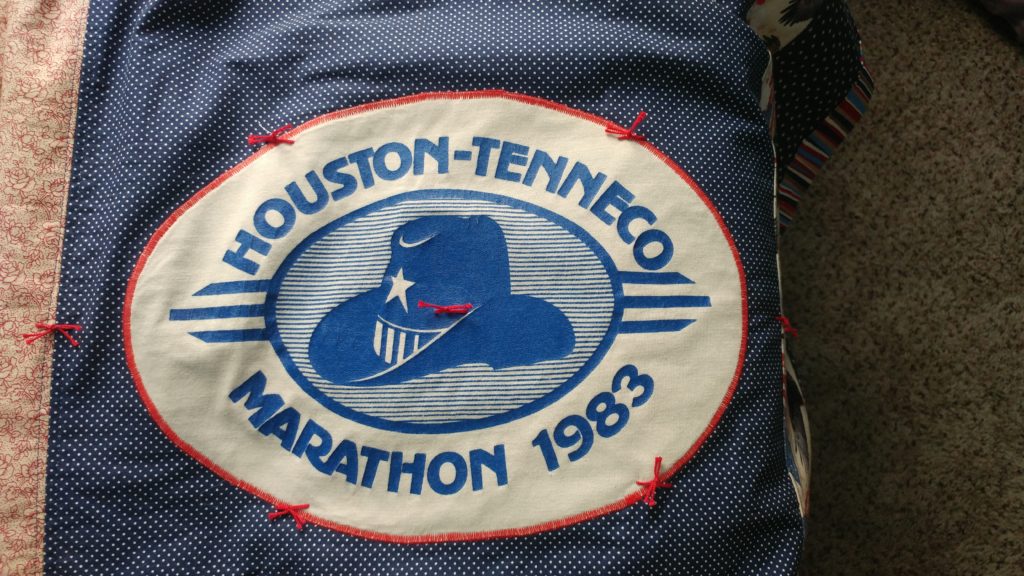 My debut 3:11:11 now a stitch in time.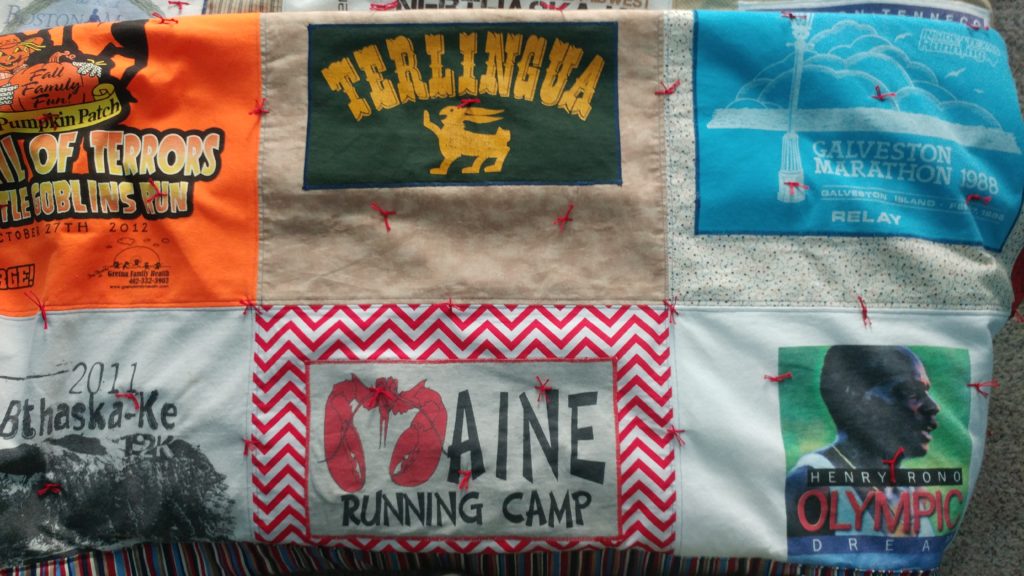 Some are races I've put on like the Vala's Pumpkin Patch Trail of Terrors and the Ivan Marsh designed 2011 Ni-Bthaska-Ke Trail Run, and Henry Rono's signature from the Omaha Mile.  I ran occasionally for the Terlingua Track Club out of Houston while living on the Gulf Coast.  The 1988 Galveston  Marathon Relay recalling old mates and good times.  Maine Running Camp where I met Andy Palmer and John L. Parker Jr.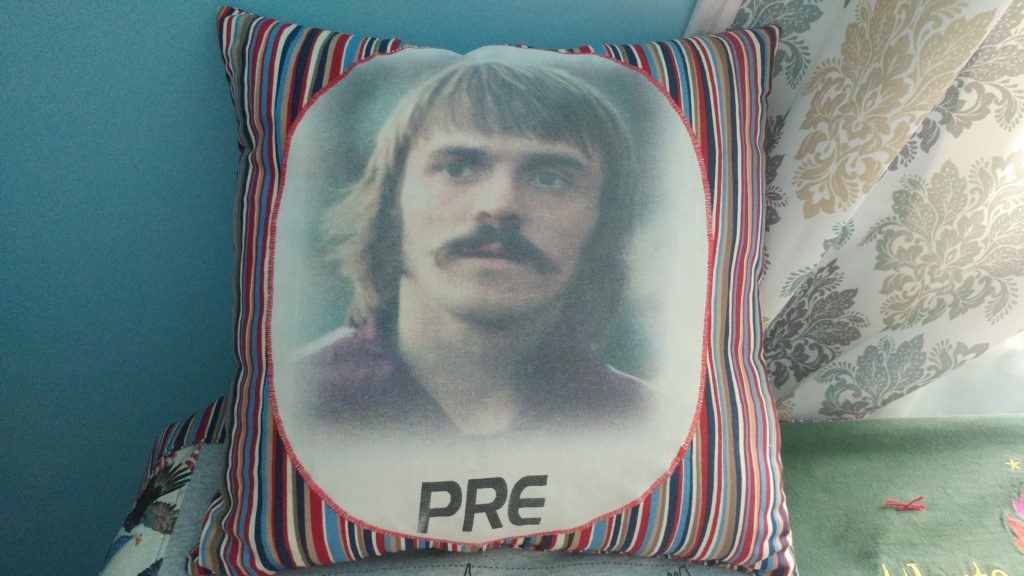 This treasured t-shirt ended up incorporated into a throw pillow for the quilt.  One of a kind, just like Pre.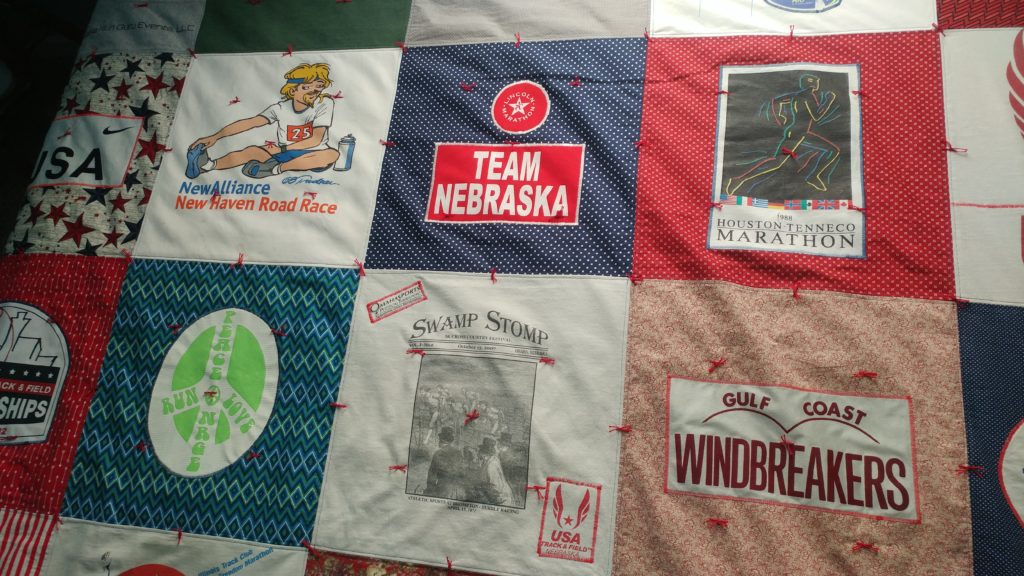 New Haven 20K always our National Champs, t-shirt artwork by Doonesbury creator Gary Trudeau.  Team Nebraska its chapter along with sponsor Lincoln Marathon.  Houston Tenneco, the Swamp Stomp.  The first running club I founded, Gulf Coast Wind Breakers, 1983, in response to what I thought inadequate athlete advocacy by the Bay Area Runing Club (BARC), imagine that.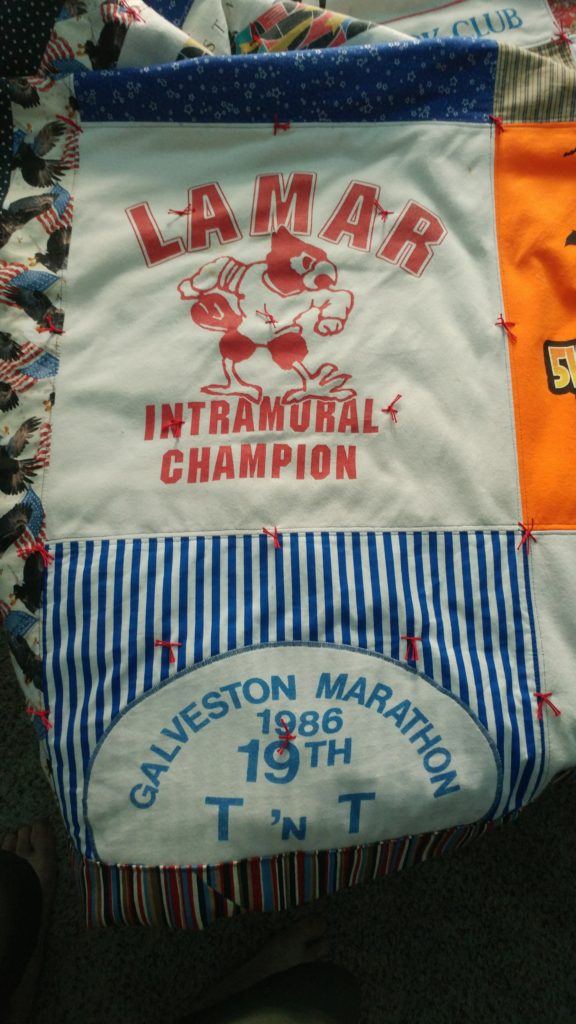 1986 Galveston Marathon (2nd Overall) and 1987 Lamar University Intramural Cross Country Champ (and record holder).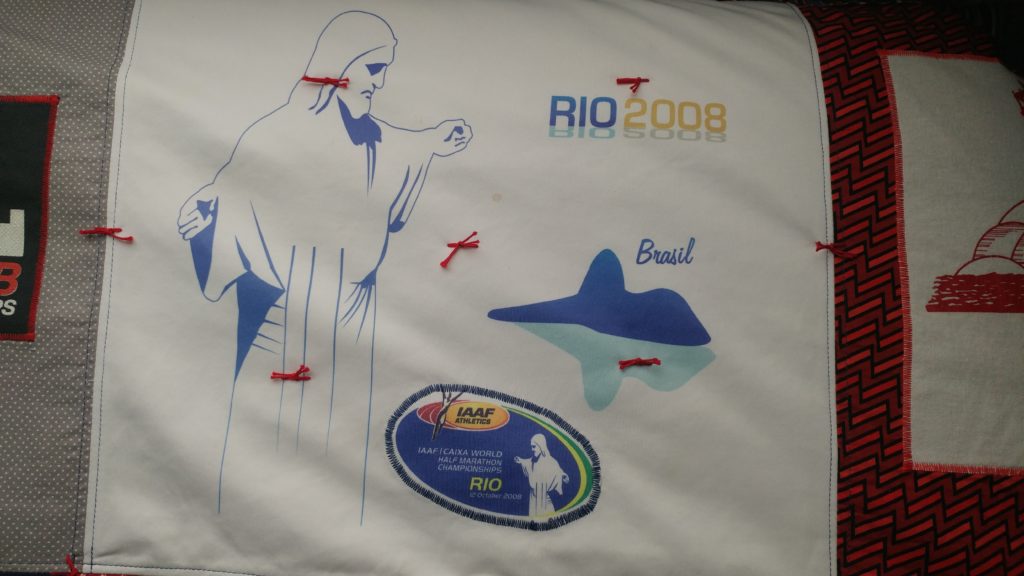 Grateful for a career that has  spanned almost 4 decades now.  Taking the USA World Championships Half Marathon team to Rio one of  the highlights.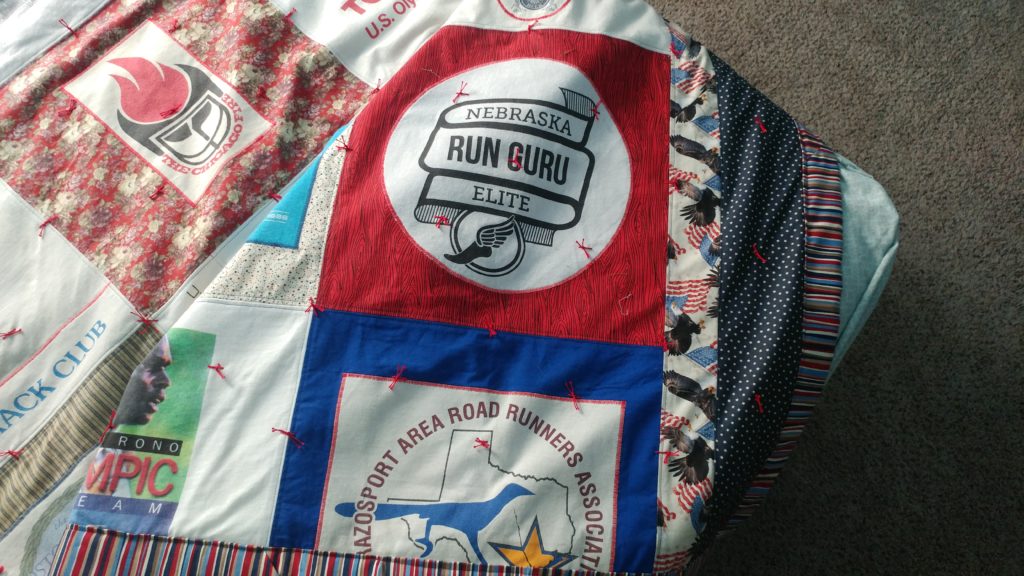 The Brazosport Road Runners Association were my 2nd club, circa 1992-2001.   Nebraska Run Guru Elite, Inc. the current effort.  Thirty six years of club management experience.