Only time for a quickie this morning as I'm reconnecting with an old client shortly.  It will be my first run at the old dojo in a long time.
Sometimes a column title pops in my head and the body is crafted around it.  Today is an example.  I'm Russian to get this written, so maybe not as fully fleshed as I would want, ha!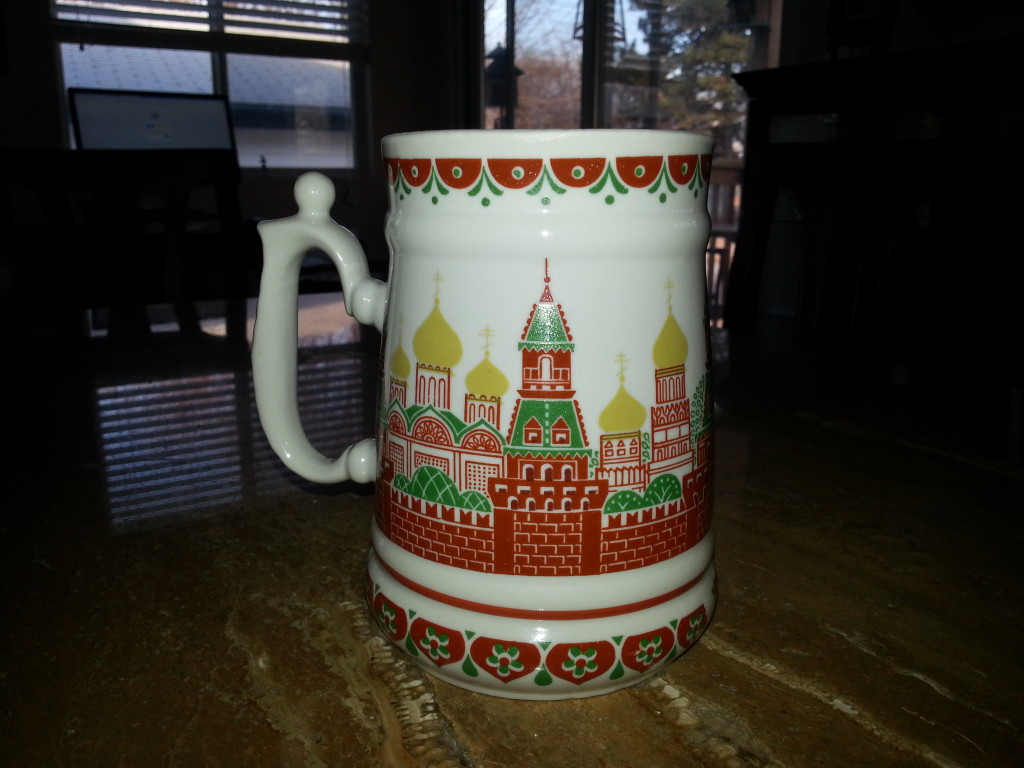 It is standard operating procedure for international invited elite athletes to bring the race director and/or elite athlete coordinator a gift of appreciation.  This fine stein was presented to me by Yuri Mikhalov at the Run For The Arts.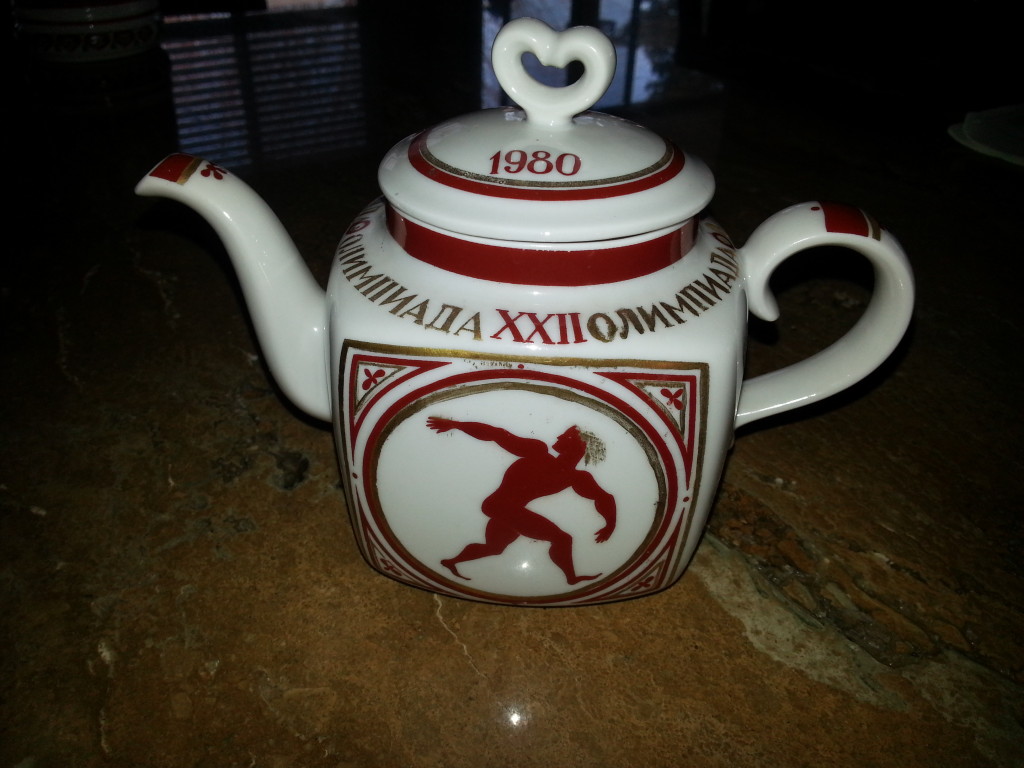 Leonid Shvetsov gave me this 1980 Olympic decanter when I brought him in for the Bayou City Classic one year.  Worst gift ever?  A case of Russian Potato Beer.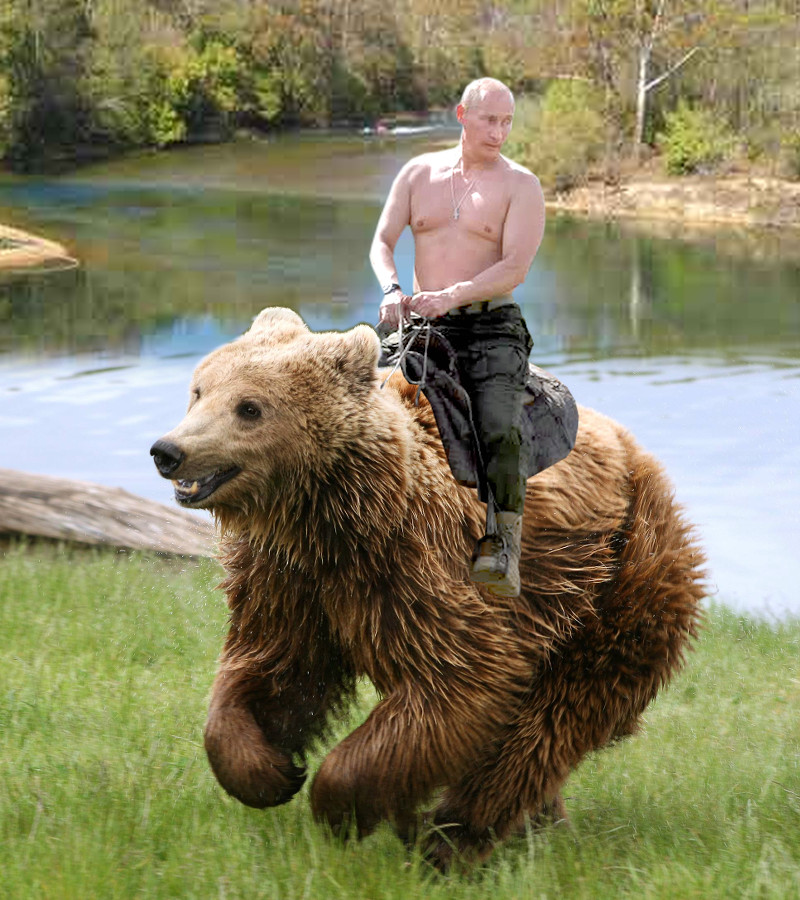 Giddyup!