I was honored and privileged to represent the United States at several international events.  World Championships and Ekidens, USA Team Leader.  Carrying the American flag, leading our athletes into the stadium in Chiba, Japan will always be a special memory.  A lot of gravity and responsibility when you are on that stage.
The USA Women's Soccer team has left a bad taste in my mouth.  Crass and disrespectful, flaunting and taunting.
Dr. Frank Meza shocked the world at this year's L.A. Marathon.  At 70 years old his time of 2:53:10 prompted investigations that revealed him as a cheat.  Calling all his previous performances into question.  The pressure apparently leading to tragedy, his body found in a shallow creek yesterday morning.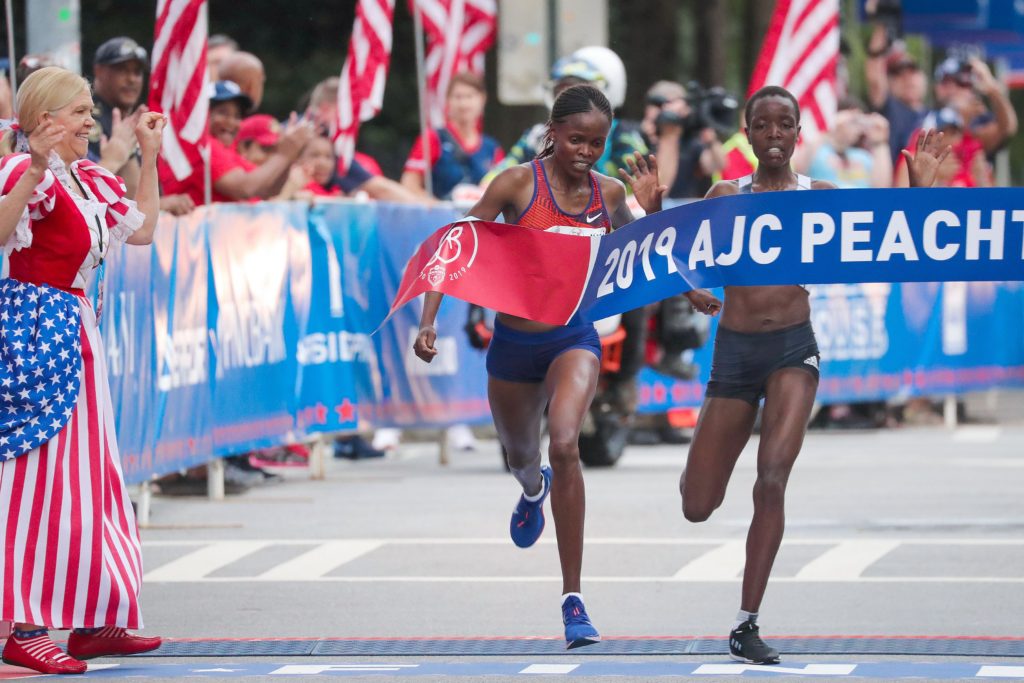 Bridget Kosgei sprinted to a 30:21 victory at yesterday's Peachtree Road Race 10K.  Picked up the $50,000 record bonus for a nice payday.  Top American female was Emily Sisson in 32:03.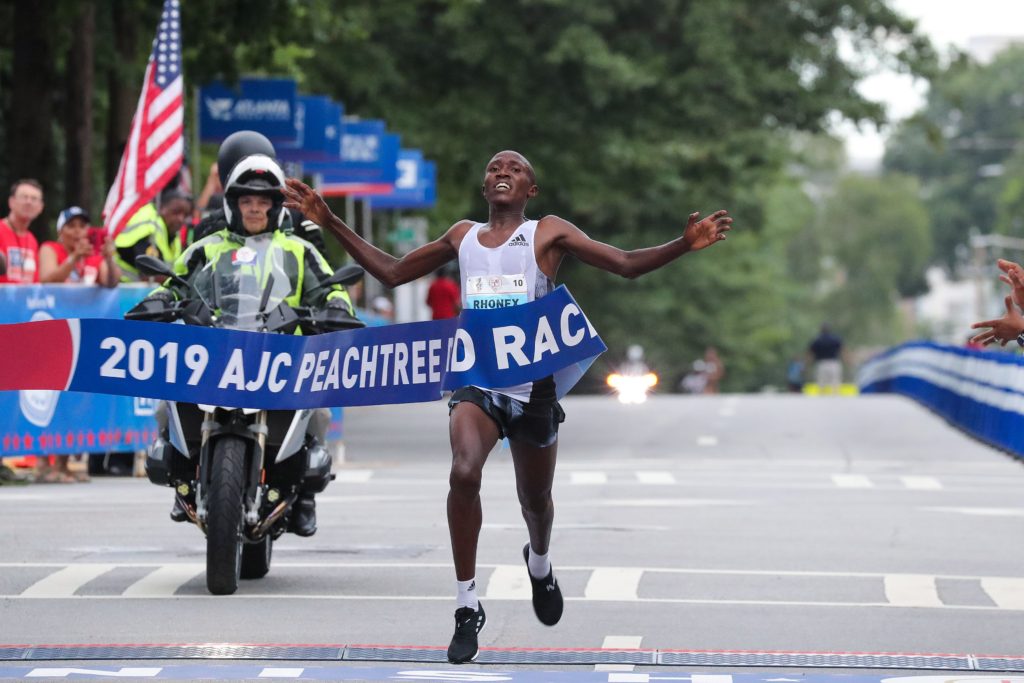 Rhonex Kipruto blazed to a new course record of 27:01 to pick up his own $50K bonus.  First American was Colin Bennie in 29:11.
The always annual Seward Optimist Club Freedom Run 2 Mile was won by Kyle Johnson (34)  in 9:51.  My boy and favorite Loper Max Lindgren (20) 2nd in 10:14.
John Krecek (51) of Omaha finished 10th overall (1:43:40) and 1st in the 50-59 age group at the 2019 Waddle Like A Duck Half Marathon in Walker, MN.
Have a great weekend!