A big sombrero tip to the 13 LRC Racing, 3 Club 402, and Run Guru's Christina Elder.  Our USATF Nebraska Association XC Champs were held yesterday at storied Walnut Grove park in Omaha.  (Storied thanks to the 14:52 course record by high schooler Seth Hersch.)    The event held in conjunction with our association's Youth Championships.  Modeling excellence for these youngster's future.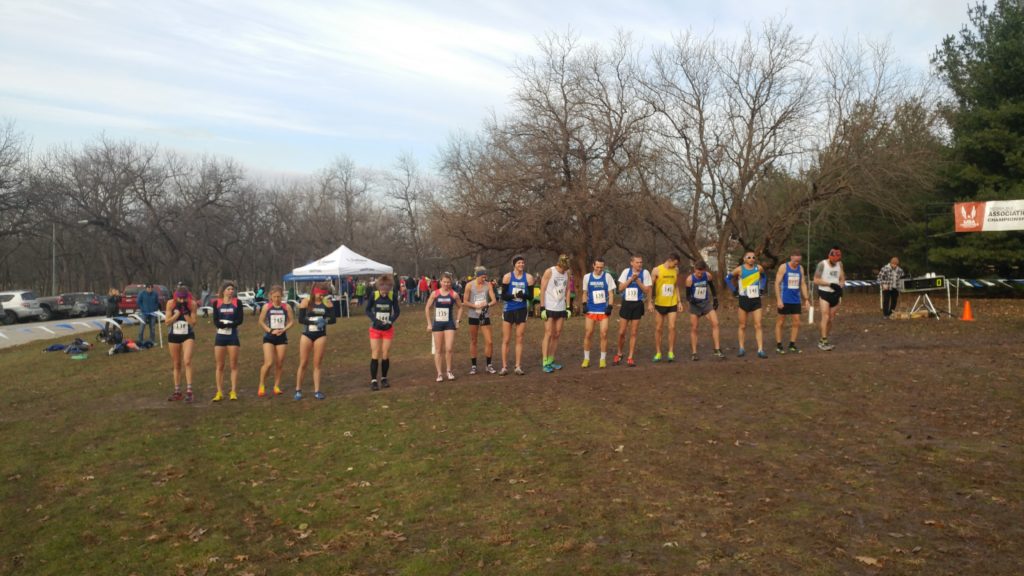 Runners to your marks!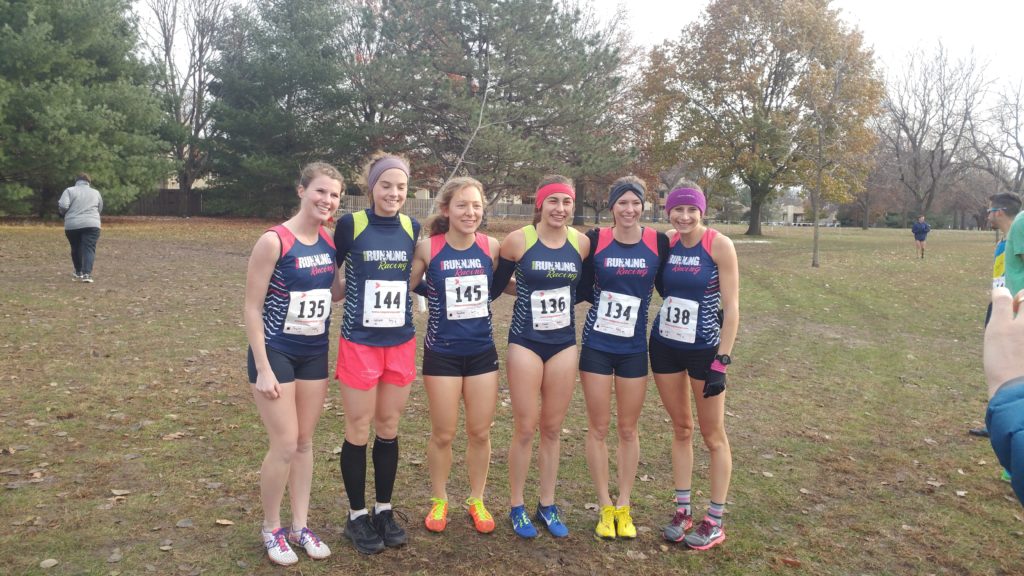 LRC Racing women's team.  L-R: Sarah Fowler , age 23;  Kara Schlueter, age 18;  Laura Tarantino, age 23; Ashlyn Glann, age 22;  Katie Fitzsimmons, age 24;  Mary Hillis, age 24.  Young and fast.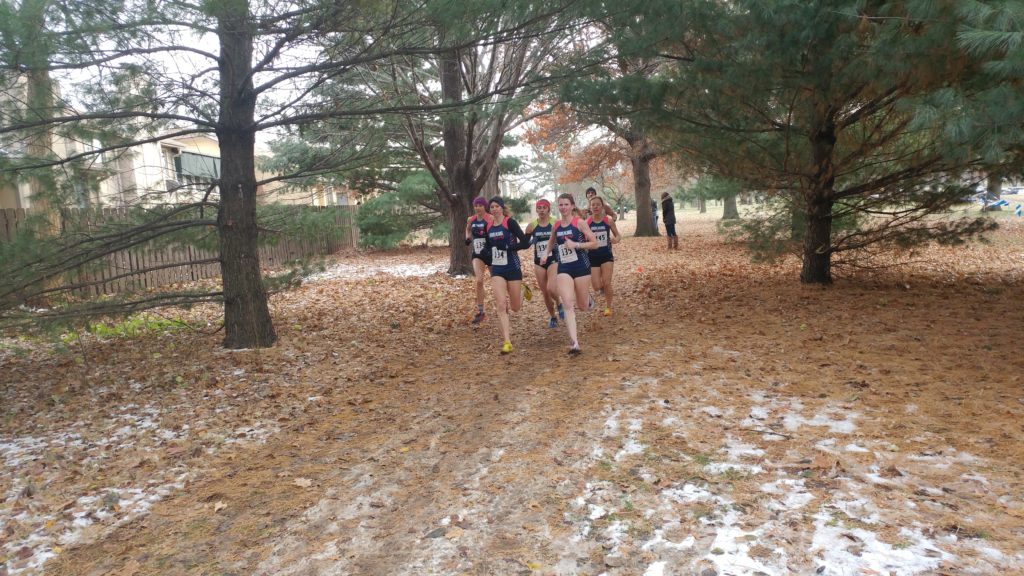 The LRC women's team tackling the muddy course as a pack.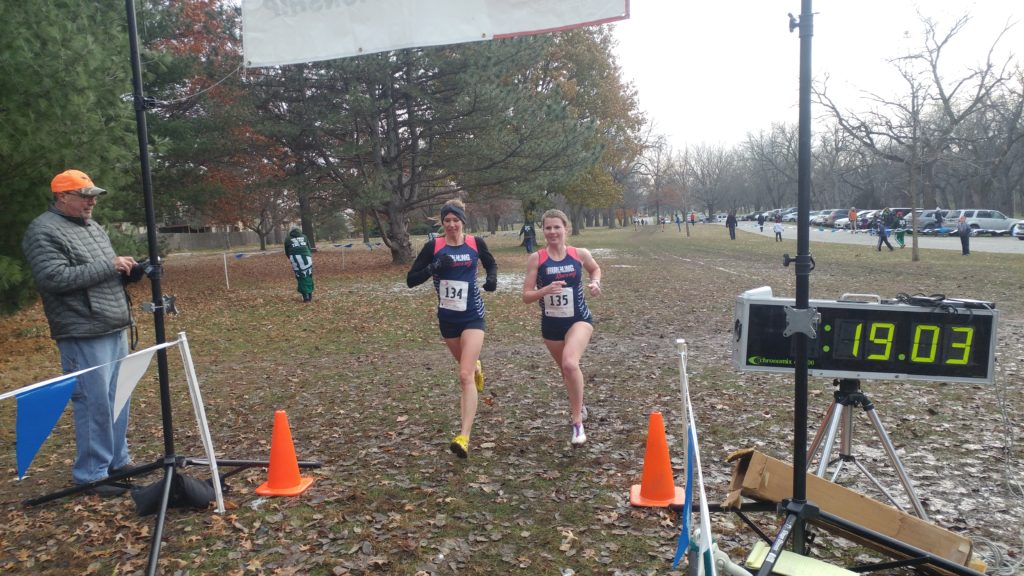 Katie Fitzsimmons (L-2nd in 19:04.48) and Sarah Fowler (R-1st in 19:04.25) cruising in together with all smiles.    Nebraska athletics legend Coach Bill "Scar" Scarborough (far left) handling the finish line for the day.  Thanks Coach!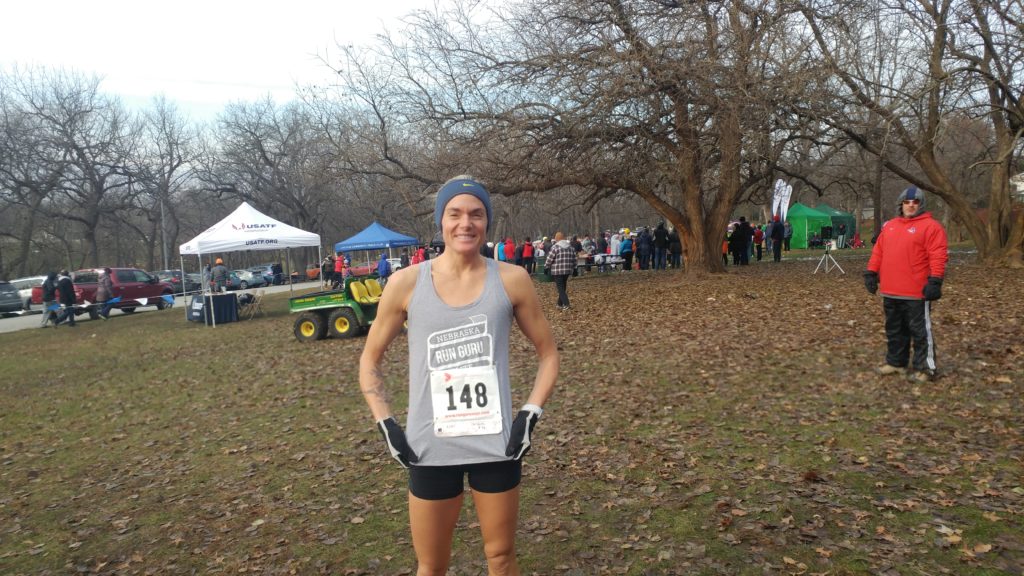 Christina Elder (21:33) our only entrant.  Her first ever xc race!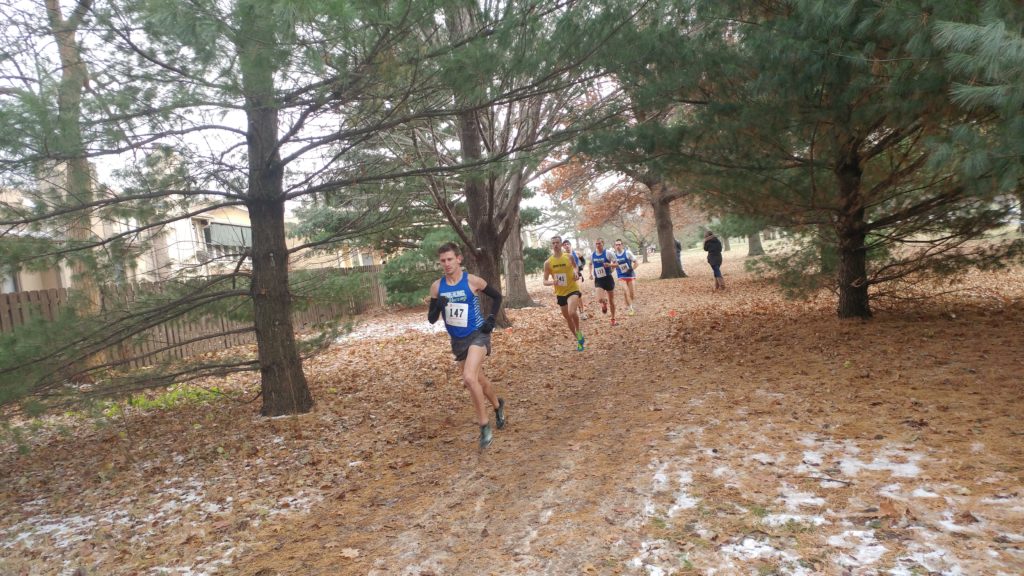 Nolan Zimmer (15:56) led his mates to an uncontested team title.  LRC sporting blue singlets and yellow singlets and white singlets, all supporting a single vision.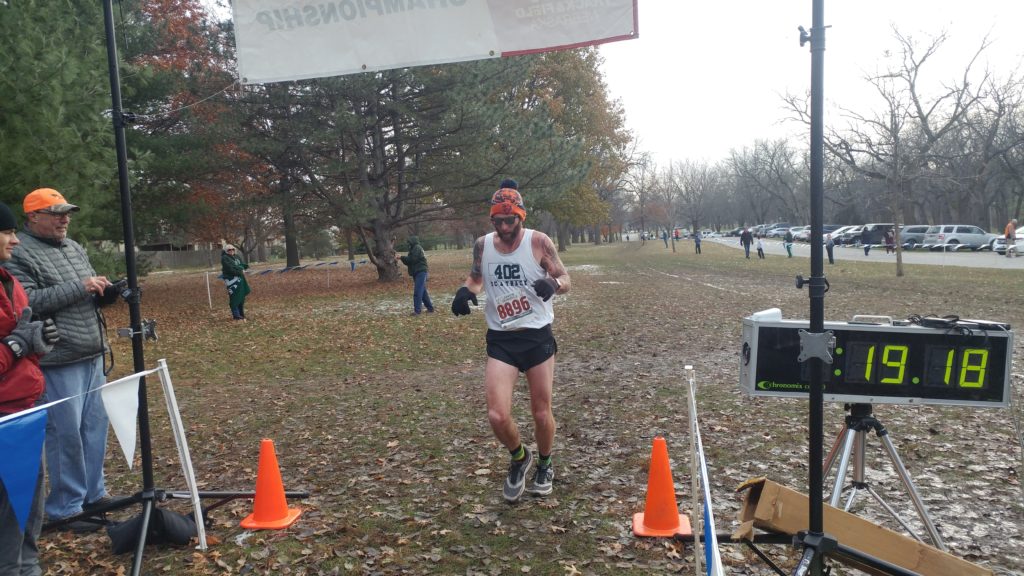 Club 402 exec Tim Fry never one to shy away from a race!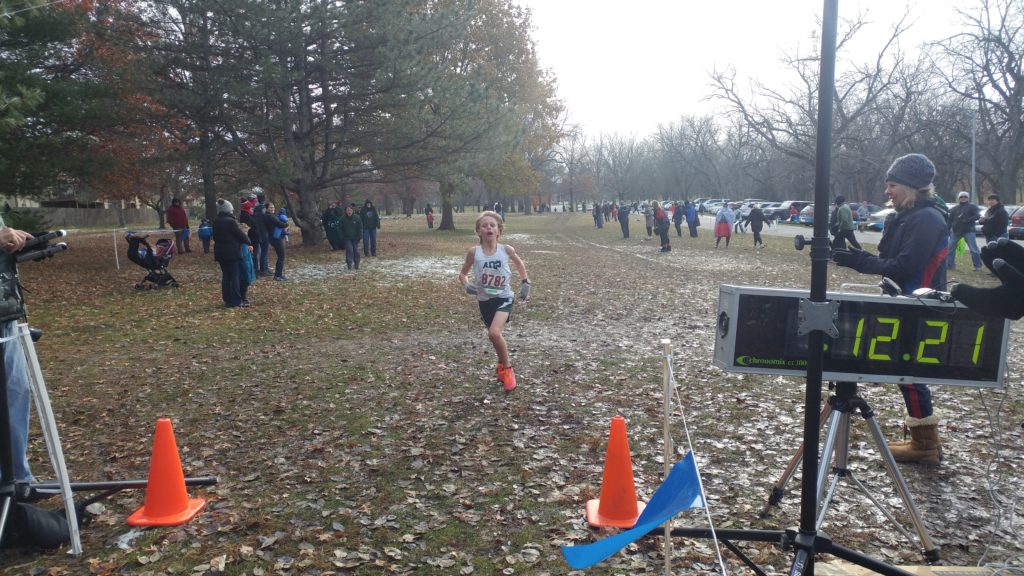 The afternoon was also chock full of youth races.  Stimulating the running community to a more competitive culture!