A lot of Nebraska races to choose from this past weekend.  And Iowa.
I'm partial to the Twin Rivers YMCA Half Marathon, 10K, & 5K.  We had a record turnout in numbers if not results.   We've worked hard to offer the flattest, fastest USATF Certified & Sanctioned half in Nebraska.   Shannon Mauser-Suing taking the Overall in 1:27:01.  Birthday boy Michael Bickley won the 10K and Jack Runde took the 5K title.
The Wabash Trace Marathon & Half Marathon.  Cory Logsdon (2:46:18) continues his unbeaten streak.
The (S)HITS Marathon & Half Marathon, 10K & 5K.  Marathon won in a very pedestrian 3:14.  Say what?  Craig Halverson finishes 2nd in the half (1:22:29) and wins the 5K (18:19) and 10K (46:08).  WTF?
Lincoln Running Co. Racing opted to skip Nebraska's offerings and travel to Des Moines for the Capitol Pursuit 10 Mile.
Its the xc meet at Walnut Grove last week that has me most fired up.  Liam Chot of Lincoln NorthStar, truly a man among boys, won as usual, this time with some shady circumstances.  *This based on eyewitness reports.*   Chot was off with the gun, gapping the field.  Somewhere between miles 1 & 2 he was joined by two dark, shadowy figures (running ninjas?).  Running with Liam through the wooded sections.  And then disappearing just as quickly, not on the course after 2 miles, not finishing.  Whether bandits or pacers, I would have raised hell.
Giddyup!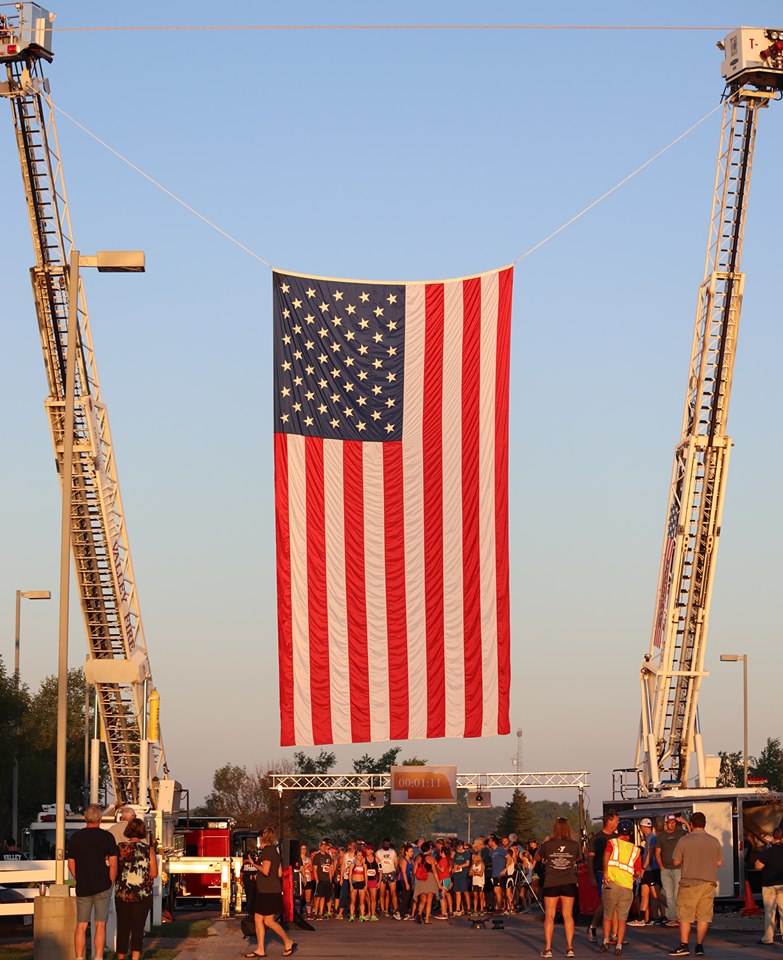 The Twin Rivers YMCA Runs feature the most inspiring start line in Nebraska.  And course records of 1:04:48  (Zach Hine) and 1:17:19  (Whitney Bevins).