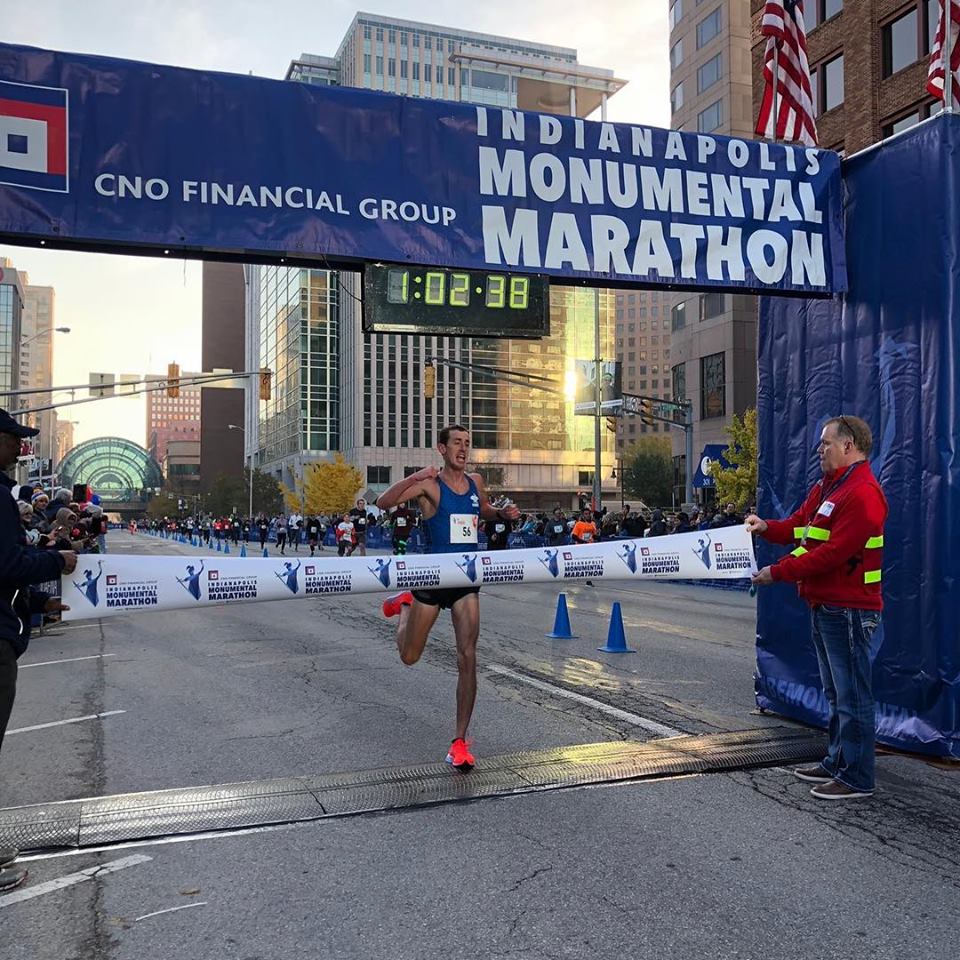 Team Iowa Ablaze runner Brogan Austin won the Indianapolis Monument Half in a blazing 1:02:38.  Punching his ticket to the 2020 USA Olympic Trials Marathon.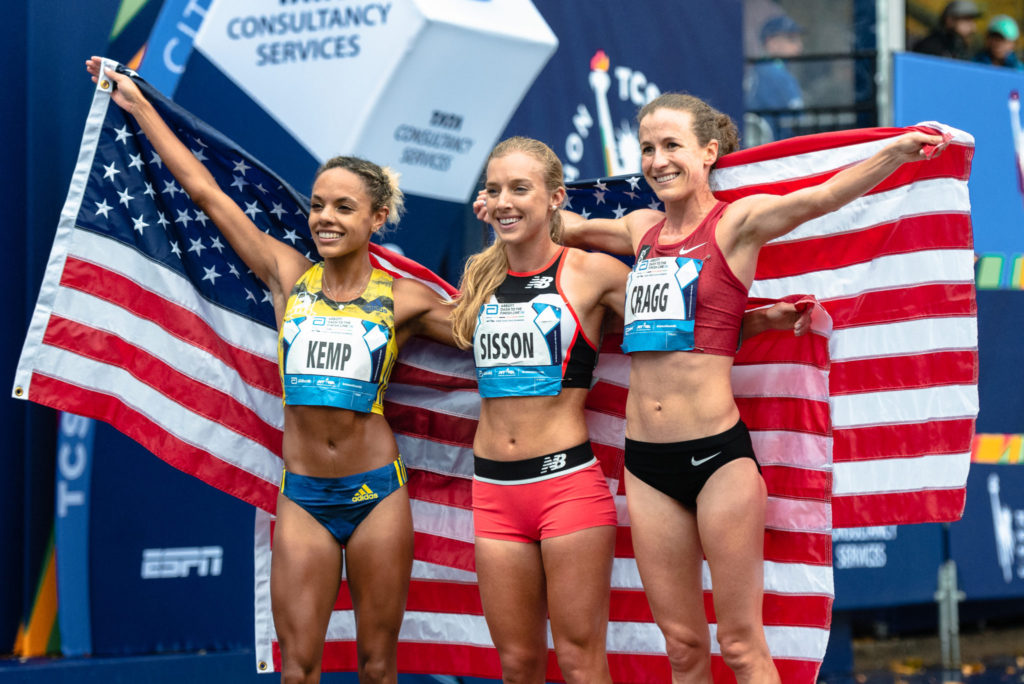 Craig Christians' former training partner, Emily Sisson, took the USA 5K National title in NYC on Saturday.  Emily ran 15:38 for the win.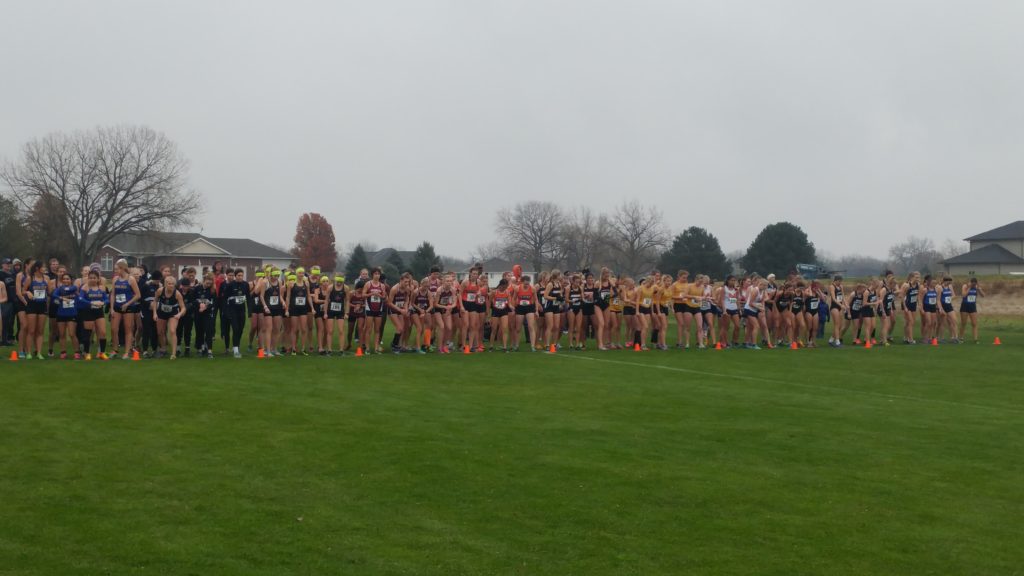 The GPAC cross country meet was held at the North Bend Golf Course.  Pancake  flat!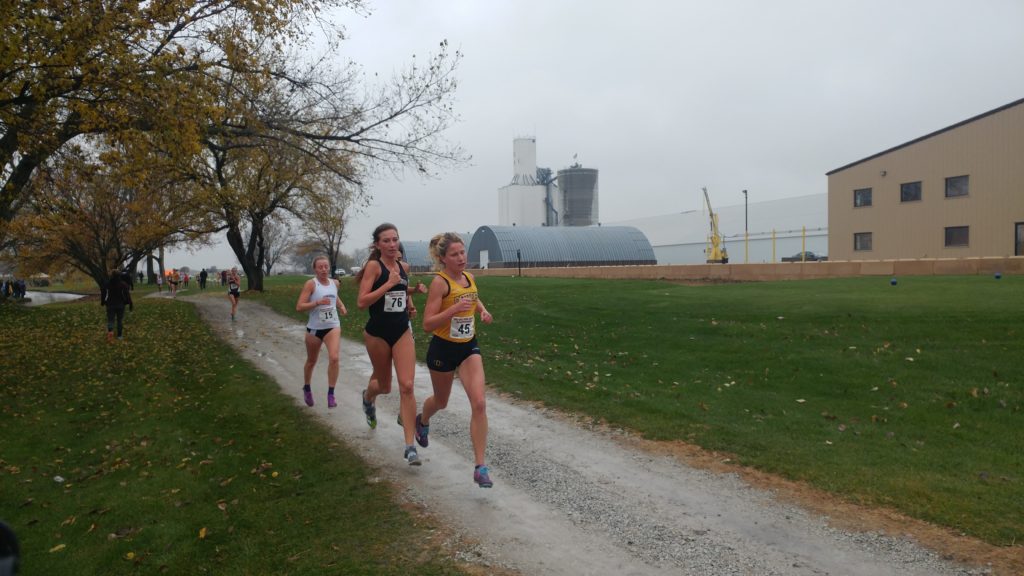 Anne Knevelbaard (Dordt) leads Alli Higgins of Morningside.  They  would battle the entire 5K and finish in this order 18:25 to 18:30.  Third went to Heidi Hennings of Hastings (18:49).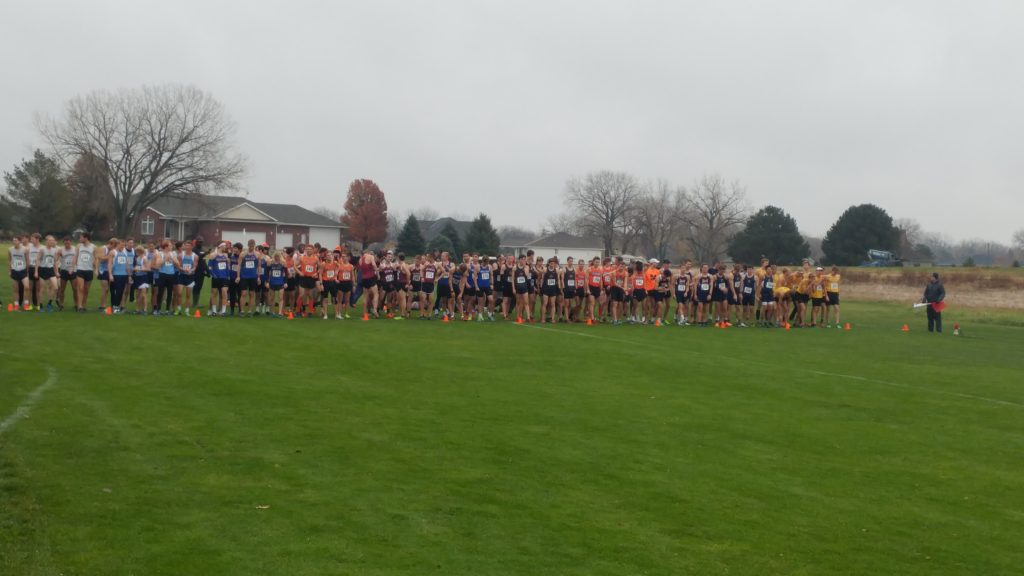 The men get ready to roll.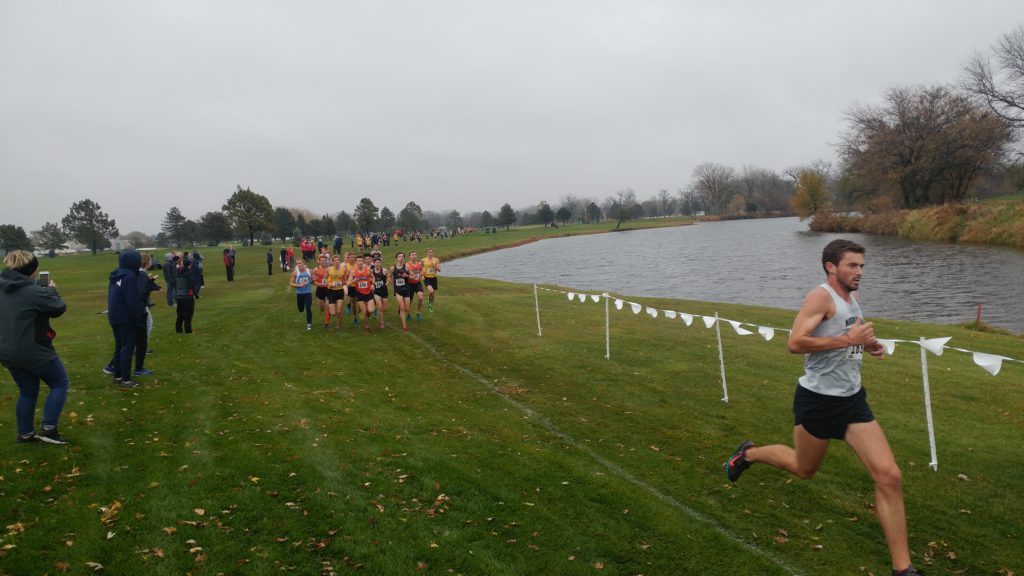 Eventual 2nd place finisher Tony Patton of Morningside took it out early.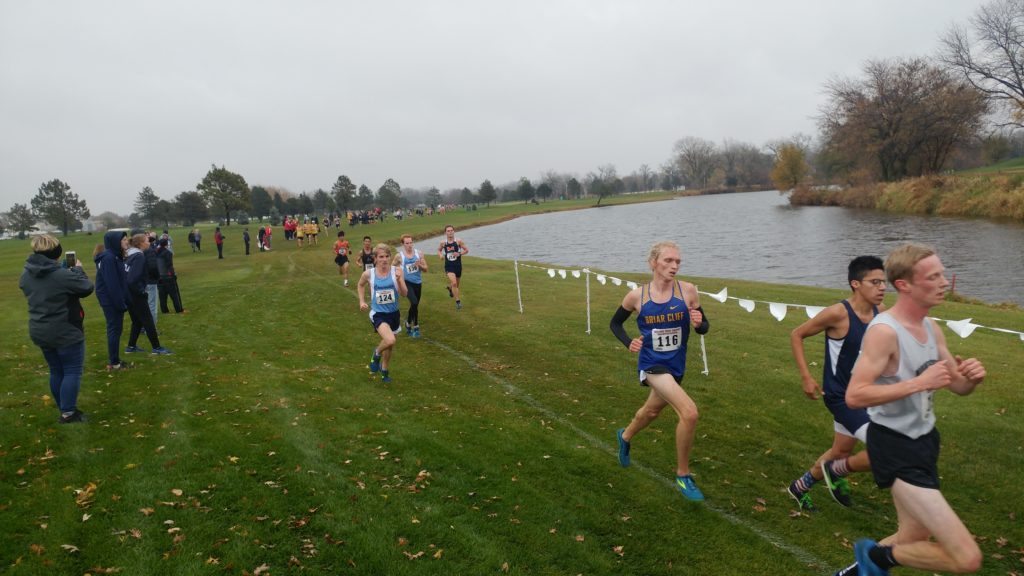 I awarded my "Biggest Balls" award to Concordia freshman Wyatt Lehr.  Took his turn at the front and set his reputation with me.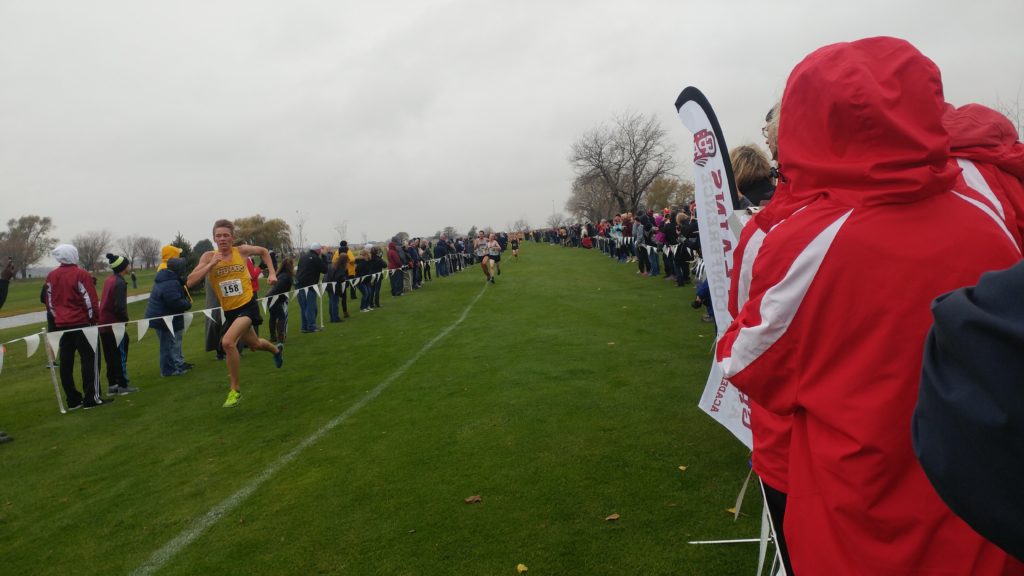 Dordt Freshman Eric Steiger used a furious kick to pull away down the homestretch.