The Good Life Half(sy) showcased some top local talent yesterday.  Top 12 fellas sub 1:10, top 11 women sub 1:25, nice.  Applying cross country scoring to the fellas it was Lincoln with 52 (4-10-15-16-17) barely topping Omaha's 59 (6-7-8-14-24) for bragging rights. https://jmsresults.com/results/2019/goodlife19b.pdf   How about those finisher medals, as big as a manhole cover!  Fun stuff!
New York City Marathon winners Geoffery Kamworor (2:08:13)  and Joyciline Jepkosgei (2:22:38)flexed their Kenyan muscles for the wins.  Both  athletes beefier than your typical pencil thin distance runner.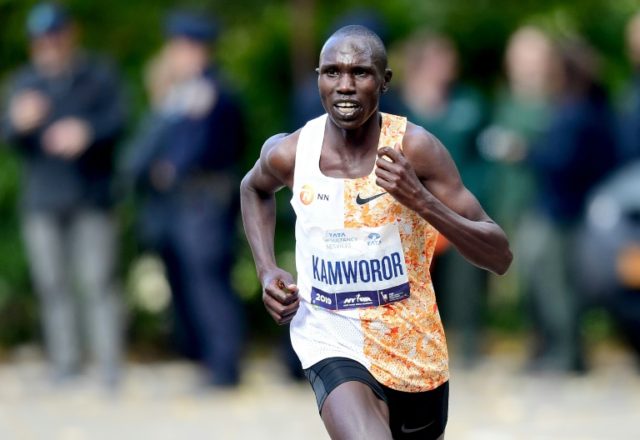 Geoffery used a 4:31 24th mile to put away all challengers.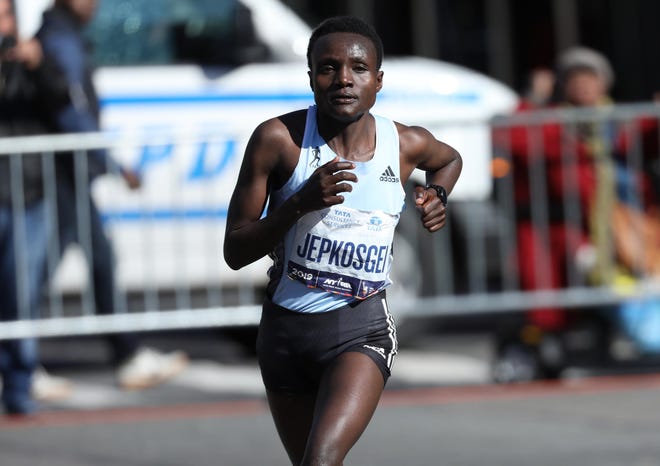 Joyciline made her marathon debut one for the ages.  She is also the WR holder for women in the half marathon (1:04:51).
Our USATF Nebraska Association 5K XC Championships were held yesterday on the hallowed Walnut Grove course.  LRC Racing taking the overall and team titles.  Your scribe conquering hill and dale to take the Senior Grand Master title.  My first time to race there, appreciating Seth Hirsch's 14:50 course record all the more.  Madison Scott took the 8 and under 2000 meter title in 8:42.  The boys winning time 8:43, how about that!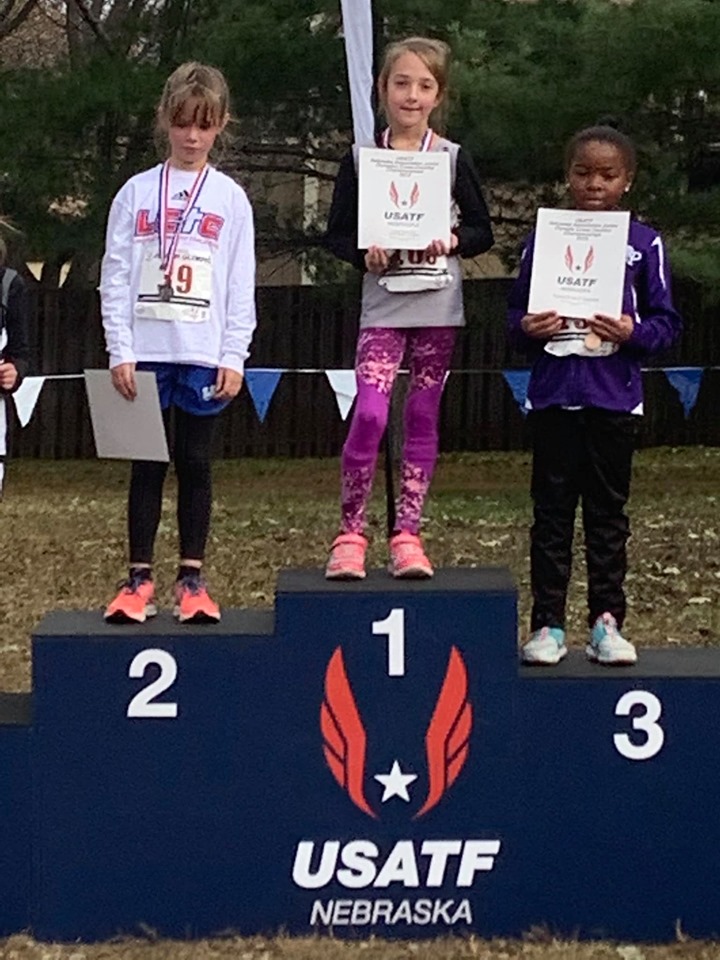 First place, a very happy place!