Thanksgiving leftovers.
Fremont Turkey Trot, 11/28.
Some spirited running up front in the 5 Mile with former Millard North runner Ryan Cox (25:23) and Tim Grundmayor (25:30) taking the giblets and gravy.  Cox was a 4:21 prep miler, improved to 4:11 at Northwest Missouri State, and now runs for Bowerman Elite in Portland, OR.  Ryan's goals include breaking 4:00 for the mile, Giddyup!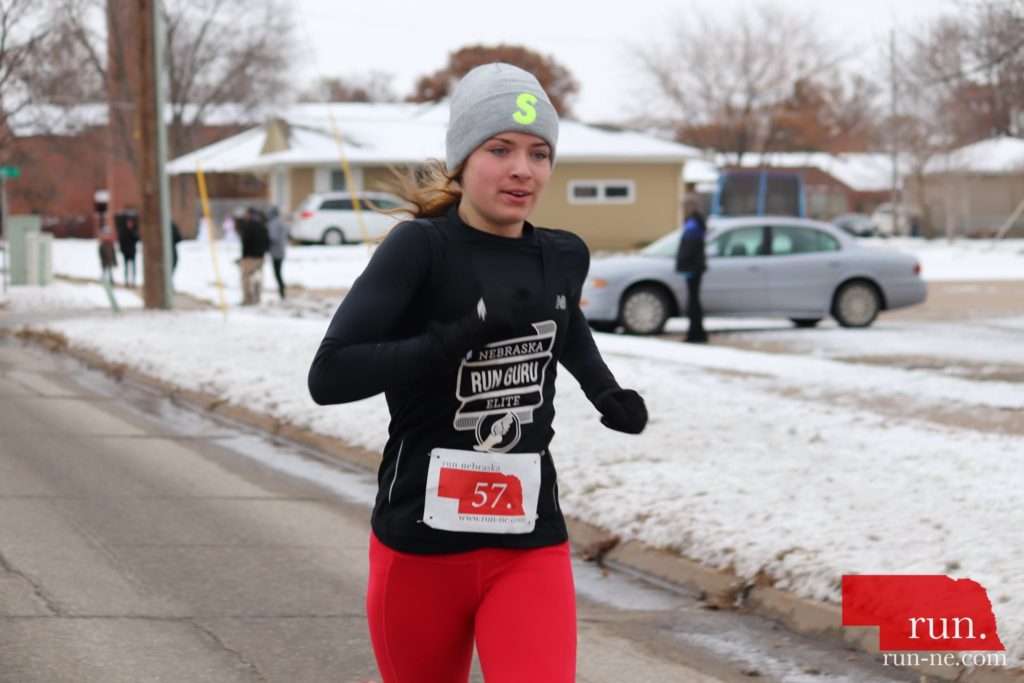 Aly Janke (2nd, 13:34) made her Run Guru debut finishing 2nd overall in the 2 Mile.  Winner Elli Dahl got ready for her turkey dinner with the win in 13:24.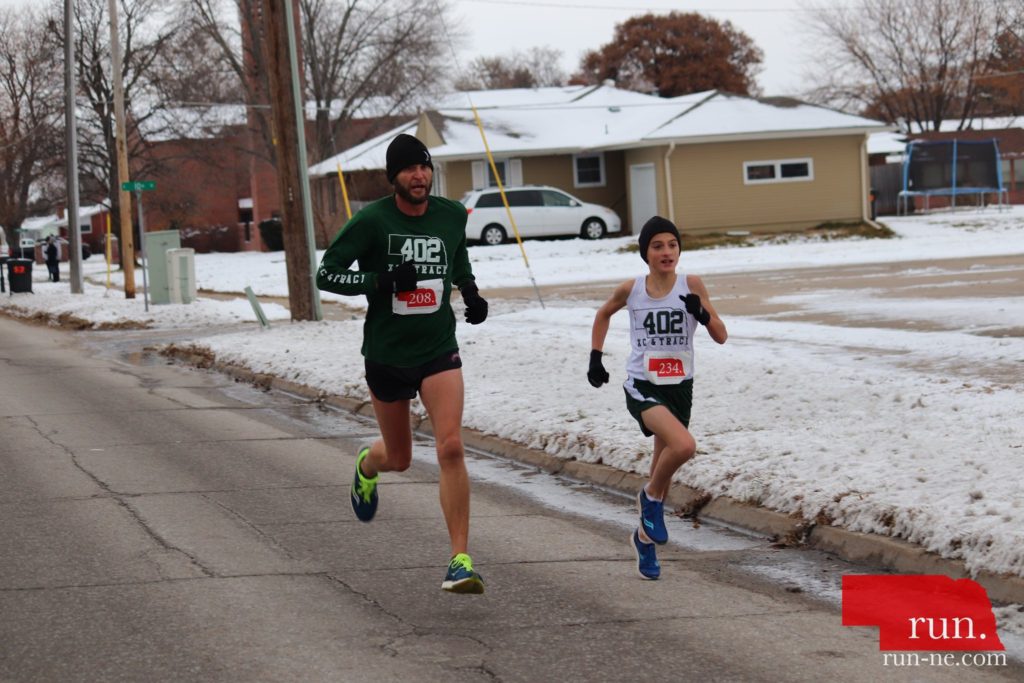 Club 402 races and races and races.  Modeling excellence for their formidable and growing youth program.
LRC Racing's Kara Schlueter took the women's 5 mile title in a nice 31:20, finishing 9th overall.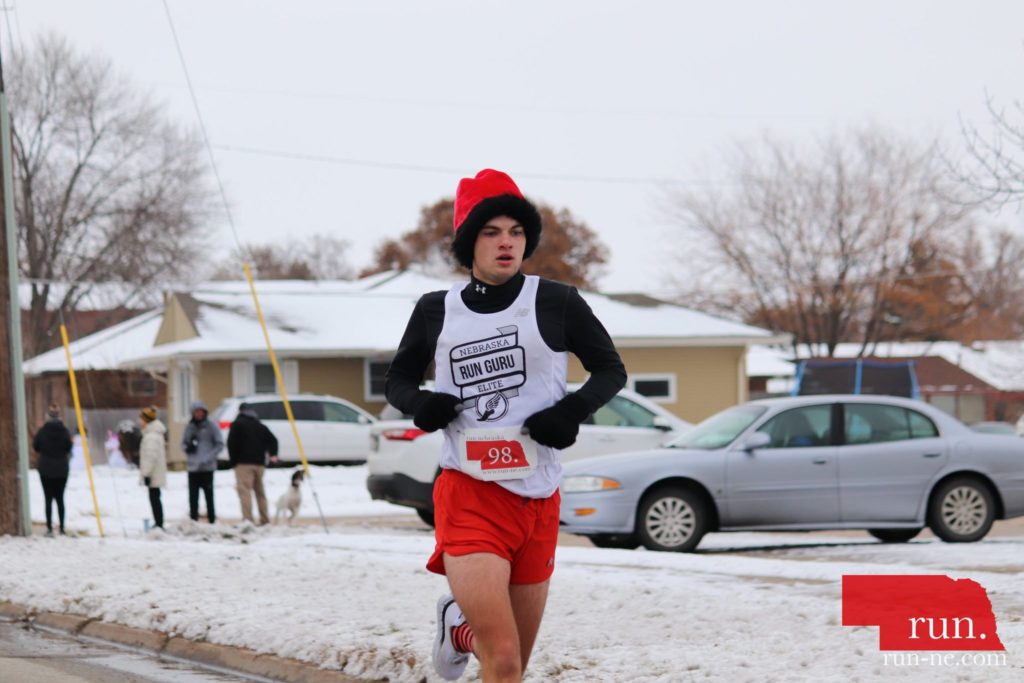 Tristan Nelson (2nd, 11:31) battled eventual 2 Mile winner Owen Wagner (11:24) over the pancake flat out and back course.