"Willie, you're giving yourself a rough row to hoe!" an admonition I received regularly as a child.  And my dad knew a thing or two about rough rows.  Having grown up in the throes of the depression, there were no easy rows.
Those same rows helped prepare me for this summer.
With the Bar None garden now over 16,000 square feet, there are plenty of  same.  An easier row would allow "cides", pesticides, fungicides, etc.  Best Organic Practices, they're a tough  row.  Hoeing,  weeding,  pulling, dripping brows, backs bent and nose to the grindstone.  Triple digit heat indexes.  10-12 hours most days
Our list of Boutique Customers continues to grow and are my favorite aspect of the business.  Most bring small children that pull their very  first carrot, experience the Christmas morning of digging into a potato hill, teach them to retrieve eggs without disturbing the hen on the nest.  Delighted faces learning where Real Food comes from.
Bar None Produce.  Double entendre.  Everyone welcome, none better.  Its that second part that mirrors my commitment to the running community.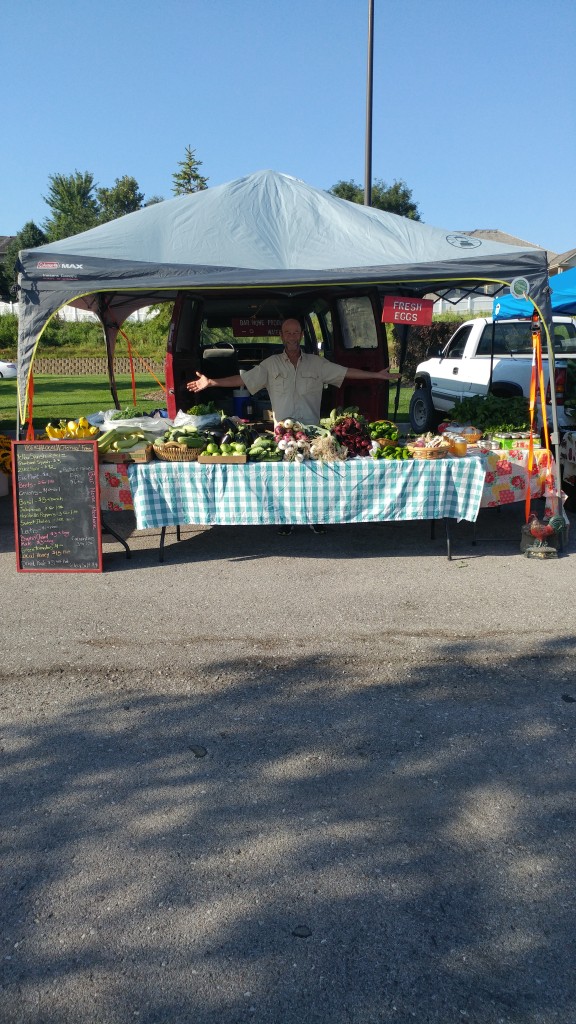 Fruits of Linda and my labors.