Not quite half way through the year, here are some personal favorite competitive highlights:
Jay Welp coming around the State Farm campus ahead of Colin Morrissey and Johnny  Rutford, arguably two of Team Nebraska and LRC Racing's best 5K runners.
Grant Wintheiser clocking 50:51 at the 10 Mile  the  same morning, nearly breaking Kurt Keiser's 20+ year old record.
The Lincoln Half Marathon.  Grant showing Nebraska the way, his mate Jay running tough to put two NRGE athletes in the  top 10, only club in Nebraska to do so.
Jay Welp showing he  fears no  other runner.  Setting a new course  record (8:33) at the venerable Havelock 3K last Saturday.  How  impressive was his race?  Peter Falcon in 2nd (8:48) set a new Team Nebraska road 3K club record.
How many fellas you know that have outrun  Johnny Rutford and Peter Falcon and Colin Morrissey?  Only Jay.
We welcome Mark Abrams to Nebraksa Run Guru Elite.  Mark was 3 time GPAC 10000 meter champion including 2017's title (32:04).  He will play a key part in our continued efforts to become the top USA Track & Field club in Nebraska.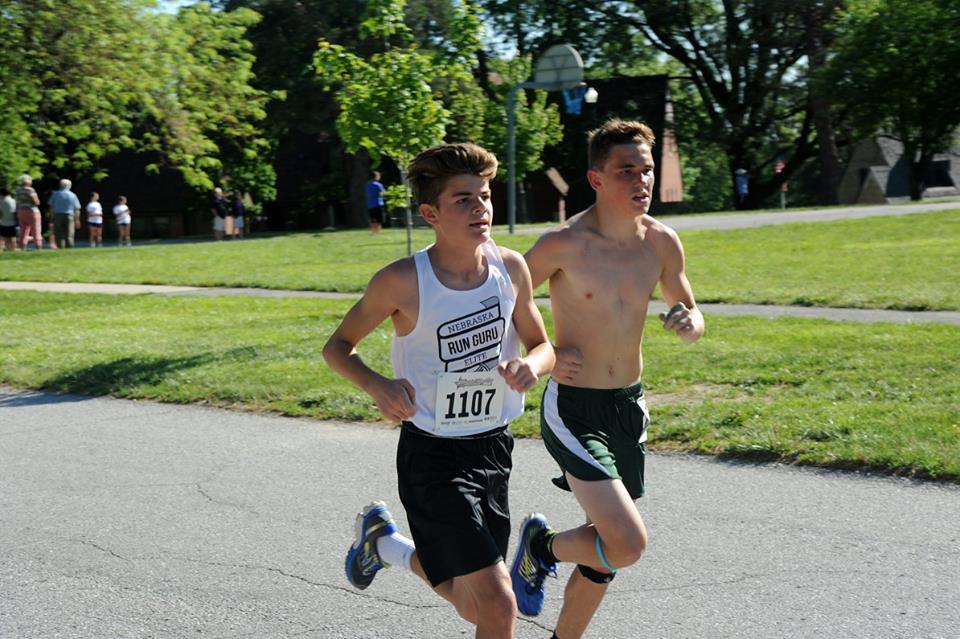 Get used to these boys.  Sam has battled Zack for the last few years.  Their lack of fear of competition has led to a resurgence in my hopes for the future of Nebraska distance running.  Fun fact:  Seth Hirsch's middle school mile best was 4:39, Sam's 4:46.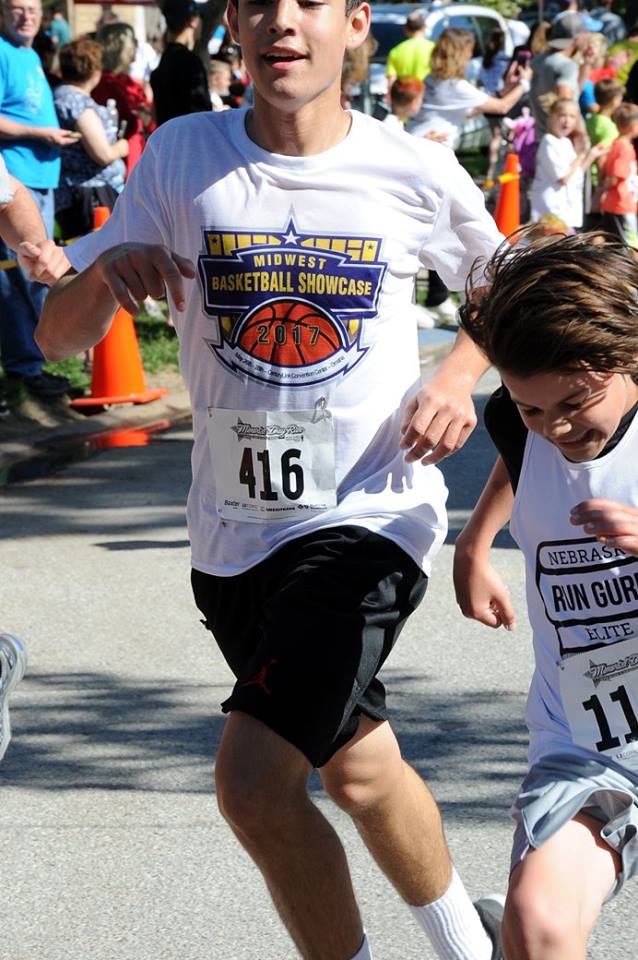 Jackson, age 11, showing the fierceness common to those sporting the NRGE kit.