Yesterday's London Marathon didn't result in any world or course records.  The race went out fast with 46:56 at 10 miles and 1:01:34 through the half.  Wait, let that sink in a moment……  And then the expected happened.  Man just isn't meant quite yet to run that fast for 26.2 miles.  Tsegaye Kebede would take the win in 2:06:04.  Yawn.
Good job to Kyle Clouston and Nate Stack on top 10 finishes at the Novartis 10K.  Nate got a butt chewing, good natured but very stern.  No running, let alone racing this soon after a marathon!  Period!  No one wants to hear that but The Coach knows Best!
Cory Logsdon was 2nd (1:16) at one of my favorite half marathons, The Gambler Half in Council Bluffs.  Good tempo for Lincoln.
I had a great run Saturday with Lily, and Carolyn and Alex and Joy.  And then a longer one Sunday with my lady friend riding herd on her trail bike.  Maybe I can do this Lincoln Half under 2 hours after all?
Looks like tonight's fundraiser/awareness event at Lake Zorinsky will be met with less than desirable weather, drats for those cats.  Linda & I are headed to Des Moines this morning for tomorrow night's Grand Blue Mile.  There might be snow, how bizarre that will be.
Yes, I've heard it too but haven't tried to confirm that there will be drug testing at Lincoln this year.  The race continues to elevate and aspire, this would be a great next step.  I'm doing an upcoming column on doping, interesting and timely.
I showed Linda a little bar trick last night, hadn't tried it for over 30 years maybe.  Pop a cherry in your mouth, simply tie the stem with your tongue.  Makes a pretty girl smile.  Impossible to perform if you talk out of both sides of your mouth.  I'm a Straight Shooter.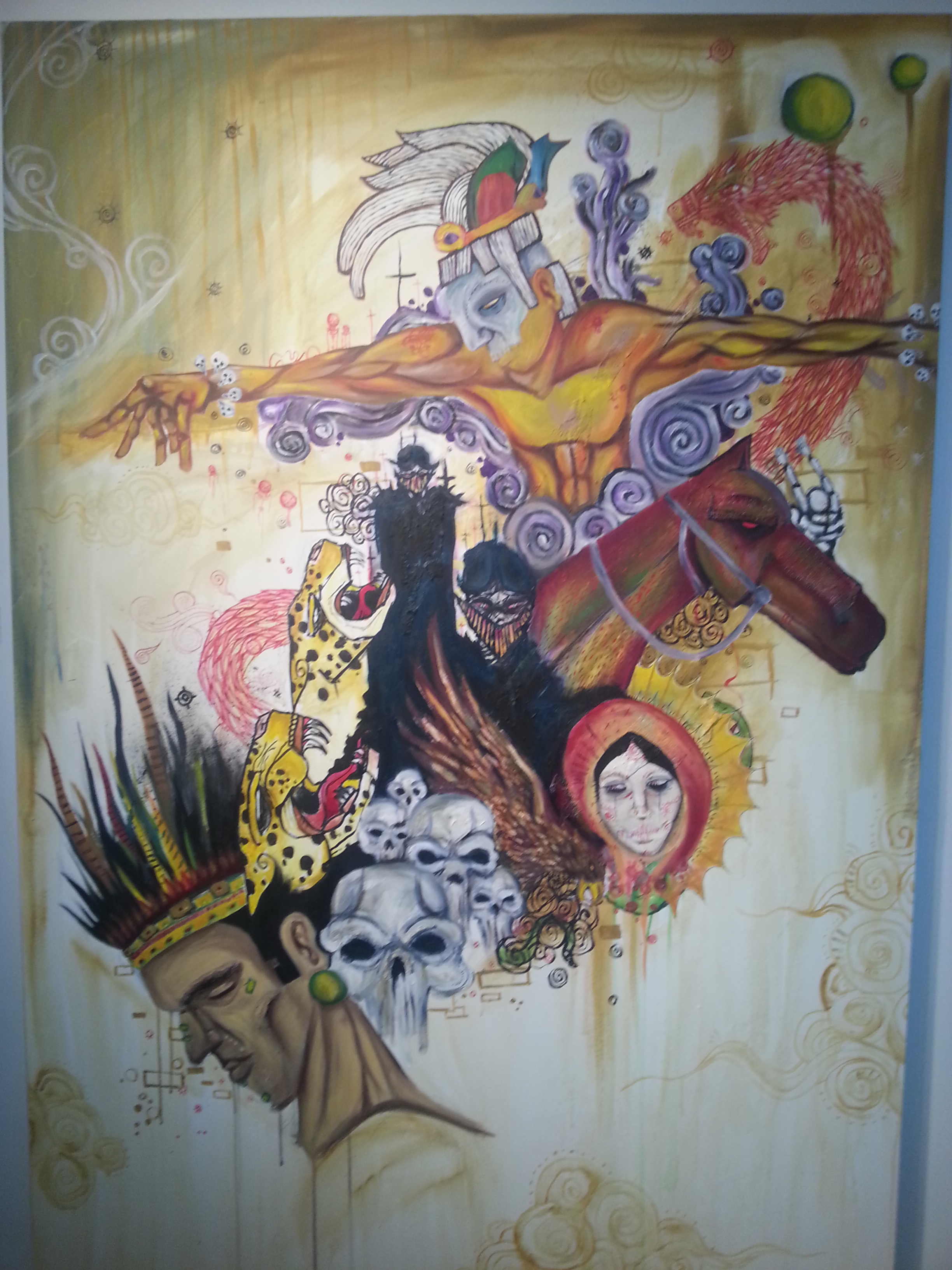 Attended the opening of one of my favorite artists Saturday night.  Fredy Rincon is an important part of the cultural fabric of Omaha.  The gallery is right next to Dixie Quicks (coincidentally one of my favorite restaurants) in Council Bluffs.