A whole lot to cover this morning.  I'll start with a brief reminisce.  Year was 2000, my Brazosport Run For The Arts 10K, Official 10K of the New Millennium.  $3500 in prize purse.  And a whole lot of competition.  Kenyans.  Took all the money (top 5) spots for the men and 3 of the top women.  Fast times, 29:0something and low 34s.  The Brazosport Facts was a title sponsor and local newspaper.  When the reporter tried to interview the winners, all they got was smiles and repeated "thank you very much".
I decided then  and there that All my efforts were going to support U.S. distance running.  Few have done more for American athletes since.
Of course, this is a preface to my take on the State Fair Marathon.  Loud trumpets heralding their field.  Full of C Level Kenyans from Coon Rapids, MN.  Same cast you'll see trying to grab the cash at Lincoln, Des Moines, KC, and every other cherry to pick in the  Midwest.  The  first American male (Eric Dirth, 2:38:35)  beating the first Kenyan female (Pauline Mutwa, 23:38:41) by a whopping 10 seconds!
The Freedom Run Half has restricted  prize money to American athletes only.  With a 2015 USATF membership.  Because the race digs my notion of supporting American Distance Running.  With just over a couple weeks to the race I'm hoping more runners from Nebraska will realize the opportunity they are being offered.  We have no out of state commits, the prize purse is there for YOU.  We may ask for a few intelligible comments post race however.
The Peak to  Peak 10 Mile was also this weekend.  Four of the top 8 finishers women.  Debbie Carstensen, 38 and Christy Nielsen, 40 and Abby Knight, 31.  Abby was :09 seconds ahead of Stacy Shaw, 49.  Christy got Stacy by only :24.  Too much to do to check age grading but you get the idea. A fast mile in Houston this weekend.
My old buddy Sean Wade (49) still at it.  In my "fantasy" league he has already won our Nebraska Assoc. 5K.  This weekend he also won or at least tied for our 1 Mile champs,  running 4:23.  And another of my oldest buddies Ino Cantu topped that.  At 81 years of age Ino ran 7:19.
And with all of that, I'm  still sitting on the Biggest News.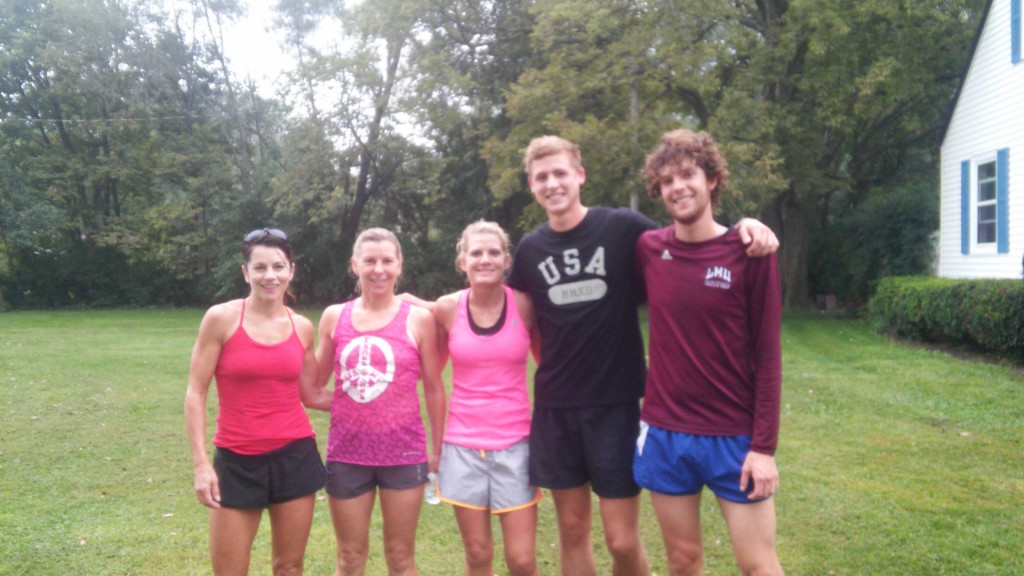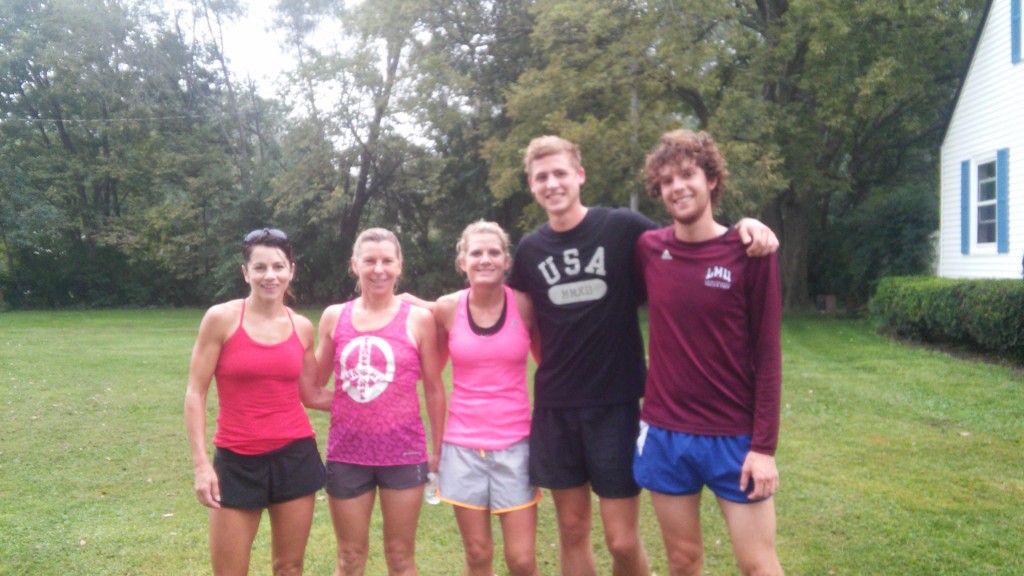 Had a group run at the Bar None this weekend.  They Might Be Giants.   Yes,  coming together quite nicely indeed.