This weekend reminds me it was only fitting that as a Real Cowboy I would eventually wind up as a Trail Boss for the River City Roundup.  The two year (2007-2008) run of the Omaha Mile re-wrote the state record books, hosted Olympians and World Record holders, and left an indelible mark on Real Competition in Nebraska.  And made me a Trail Boss.  Linda too.
In 2007 I brought in a handful of national class studs to beat up on the Good Mates.  While a few yokels were scratching their heads our runners were learning the True Essence of Team Nebraska.  Real Competition.  As is my fashion I went into the race predicting and promoting the first legitimate (USATF Certified) sub 4:00 road mile in state history.  Ryan Kleimenhagen's (Team USA Minnesota) 3:59 did just that.
The monthly meetings at the Blackstone with the Knights of Ak-Sar-Ben hierarchy will always be a highlight of my chapter in Omaha.  Captains of industry, business leaders, civic stalwarts, all working to bring Omaha's tradition year after year, it was an honor to sit among them.  In a "its who you know" moment, a brief sponsorship coup in '08 with Alegent Health and ConAgra Foods ponying up prize money and support for the record setting field.
Multiple World Record Holder Henry Rono was in town.  That is a whole other story.  So was Elkhorn's Olympian Alice Schmidt (state record, 4:39).  They didn't overshadow Peter van der Westhuizen's own state record of 3:58.  Interesting to note that a young 19 year old phenom named Colin Morrissey would finish 9th overall in 4:35.
Getting stronger every day.  Nebraska Run Guru Elite is happy to announce the addition of three new athletes.  Stacy Mangers will be toeing the line at tomorrow morning's Omaha 5K.  Also making her debut for the club in the a.m. is my dear sweet Linda Kunasek.  Both ladies will be joining NRGE's Roxi Erickson, three of the toughest masters women in the midwest, proud to have them all.  In an interesting twist, Stacy's daughter and NRGE mate Scottie Shaw is also making her debut.  This will likely be the fastest ever mother/daughter 5K in state history.   The third athlete joining us is Walter Key.  One tough hombre that is as coachable as he is hard working.  One of a few Real Men that have ever completed the full McLatchie Ball Buster.  Active duty Navy, husband and father, world of potential.
Giddyup!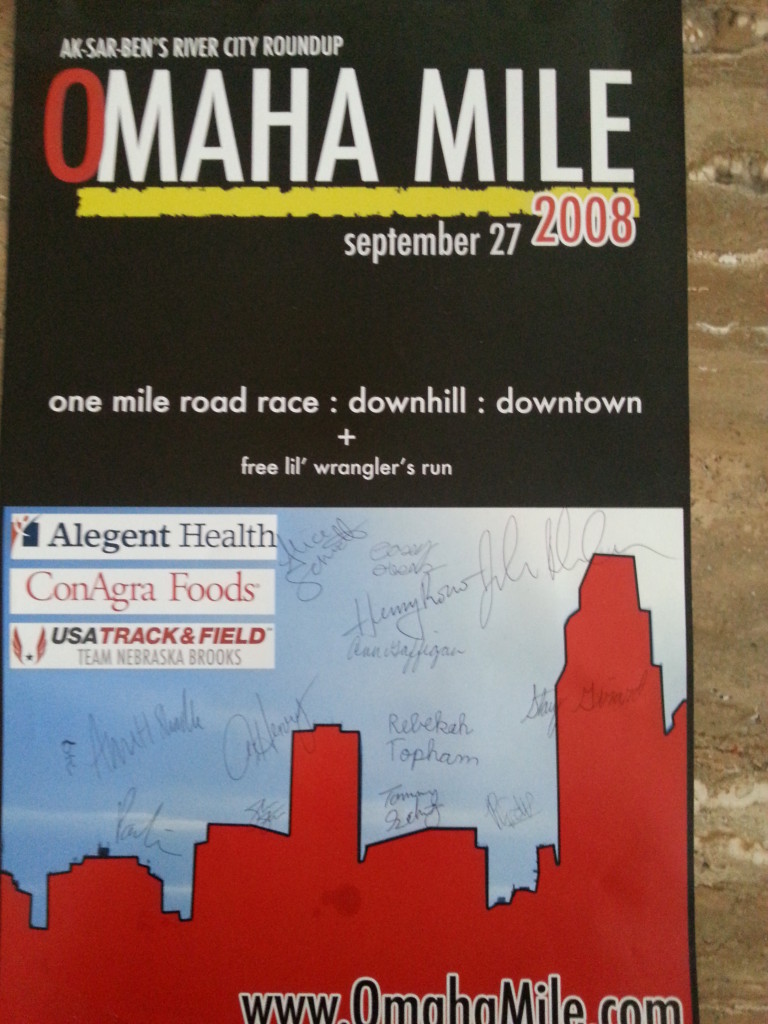 Ah, the Good Old days.  Notice how our 'Lil Wranglers Run was free for the kiddos.  Check out the results here: http://onlineraceresults.com/race/view_plain_text.php?race_id=9311
And a little something from my collection.  This is from my neck of the woods in Illinois.  I like this because it shows Champion of Attitude, Champion of Posture.  You want it from them?  Be ready for a fight!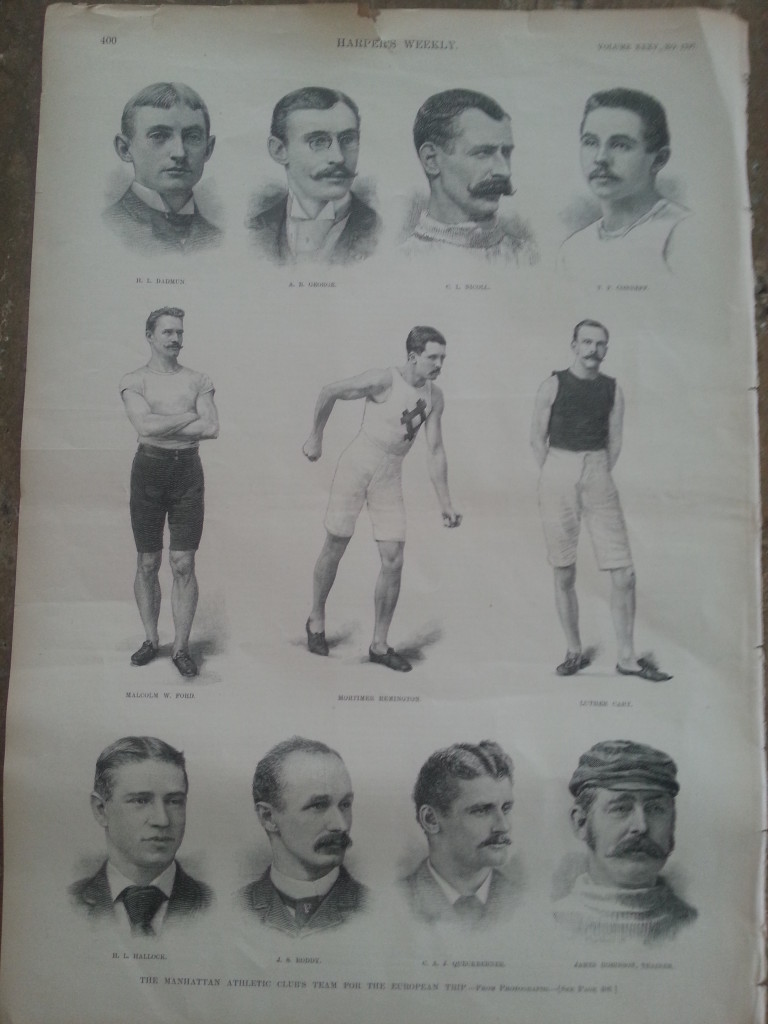 Another vintage piece.  The Manhattan Athletic Club team for a competition in Europe.  Harper's Weekly, dated May 30, 1891.  I want the guy on the left for my team.