Thank goodness for the press.  Above the fray.  Where angels fear to tread.  Calling it like it is.
The early ought  genesis of this column was comparing local talent.  Having the balls to name names.  Hurt some feelings, bruised some egos.  Repercussions still reverberate.
My 2018 men's mid year talent report.  Road and Track only.  Grant Wintheiser on the injury shelf skews things considerably.  What is clear is that Johnny Rutford has established himself as this year's Class of Nebraska.  Leading his LRC Racing mates and every other Good Life athlete.  Peter Falcon (Team Nebraska) is not far behind.  Our two best athletes.  Honorable mentions to Al Sanabria (unattached), Nolan Border (LRC), and Nolan Zimmer (LRC).  I'd like to send those 5 to Club Cross this year.
Giddyup!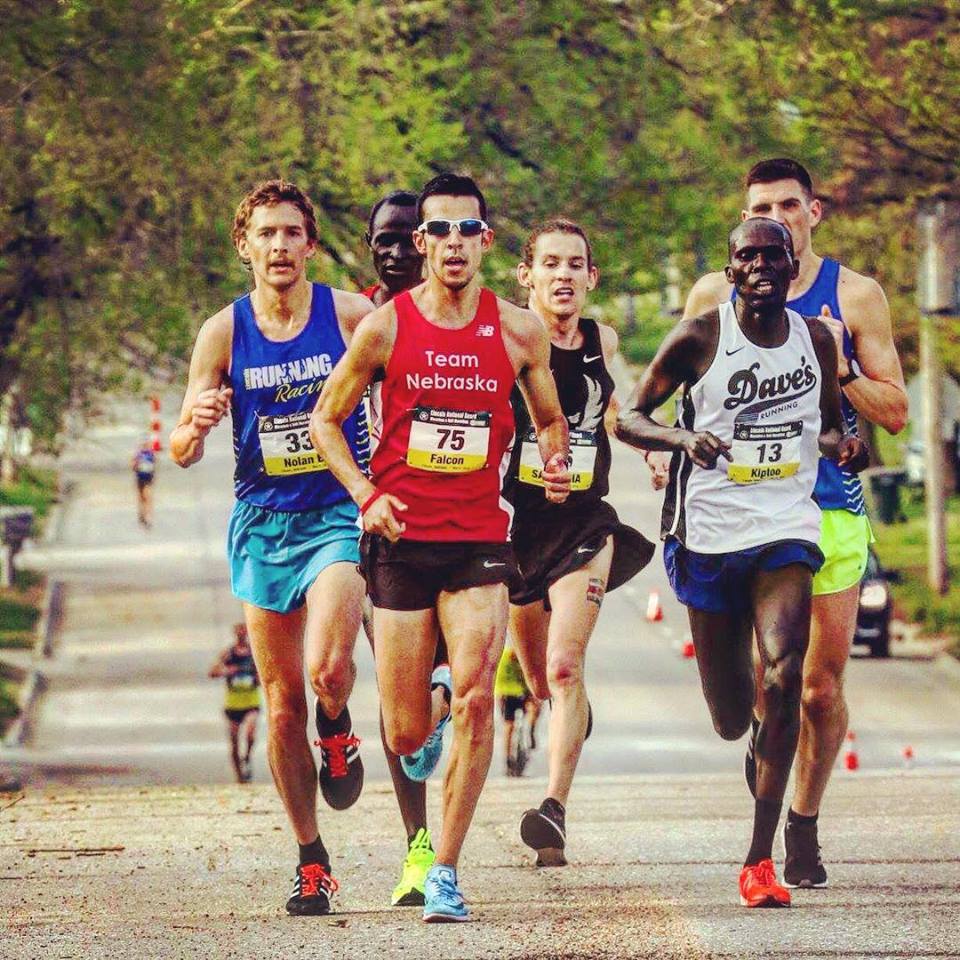 Nolan Border, Peter Falcon, Al Sanabria, and Johnny Rutford at May's Lincoln Half Marathon.
UNL Athletic Department Ranks 23rd Nationally