Today's column is a farewell to my good buddy Jonathon Draper.  We lost him last Wednesday at a too young 52.  He was a big man with a big laugh.  An executive Chef.  One of the largest baseball memorabilia  collections ever.  His dad was a pilot for a major league team and that's  how that came about.  His  brother was tragically killed when a car drove off the top of a parking garage in Seattle.  He took  care of his mom into her nineties.  A good guy all around.  He once cooked up 500 hamburgers for our trail run at Platte River State Park.  Was a fan of our work here at the Bar None.  I spoke with him just last week, plans to come see what we've done since his visit last fall.  And in 2011 he named a hamburger after me (for eating it!)  while at the Upstream Brewing Company.   I'll miss my friend, prayers and meditations to his  wife and four kids.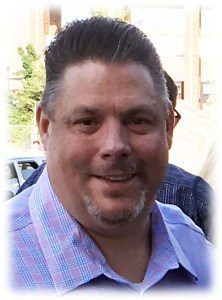 Chef Jonathon.  Too soon.
*originally appeared in RGS, November 2011.
Will Burger
Amount Measure Ingredient
——– ———— ——————————–
1 pound ground chuck
2 ounces capicola
2 ounces mortadella
4 ounces monterey jack cheese
4 ounces spanish onion
2 ounces tempura batter mix
5 ounces french bread
1 ounce fresh tomato
1/2 ounce green leaf lettuce
1 ounce red onion
1 ounce mayonnaise
1/2 ounce stone ground mustard
1 ounce green olive
1/2 ounce cherry pepper
1/16 ounce extra virgin olive oil
3 ounces french fries
pinch teaspoon salt
pinch teaspoon black pepper
– – – – – – – – – – – – – – – – – – –
Per Serving (excluding unknown items): 3055 Calories; 191g Fat (57.3%
calories from fat); 151g Protein; 169g Carbohydrate; 11g Dietary Fiber;
510mg Cholesterol; 4888mg Sodium. Exchanges: 10 Grain(Starch); 18 1/2
Lean Meat; 2 1/2 Vegetable; 0 Fruit; 25 Fat; 1/2 Other Carbohydrates.