We had some good Midwest representation at last weekend's USA Half Marathon National Championships.  The Pittsburgh Half Marathon.  No athletes from Nebraska.   Iowa's favorite son Brogan Austin took another step towards national class finishing 4th overall in a nice 1:03:39.  Leonard Korir (1:01:53), Stanley Kebenei (1:01:57) and Andrew Colley (ZAP Fitness, 1:03:11) took the podium spots.  The Kansas City Smoke was well represented with James Wilson (8th, 1:04:38) and Nate Guthals (28th, 1:08:02) lining up with the big boys.  Stephanie Bruce (1:10:44) led the top 4 women under 1:12:00.
You want to be a big leaguer you've got to go to the show, run with the big dogs.  Next up is my favorite of all USA National Championships, this weekend's 25K in Grand Rapids, MI.  Best Elite Athlete Coordinator (Greg Meyer), best host hotel (Amway Grand Plaza), best course, and for me personally best distance.
At this weekend's NJCAA Region XI Championships Iowa Central Community College athlete Kassim Kibet won the 3000 meter steeplechase (9:20.93), the 5000 (15:28.35), and 10,000 (32:02.92).   I've got strong opinions about laying the riding crop on that hard.  Points at the expense of the athlete's long term development doesn't set well with me.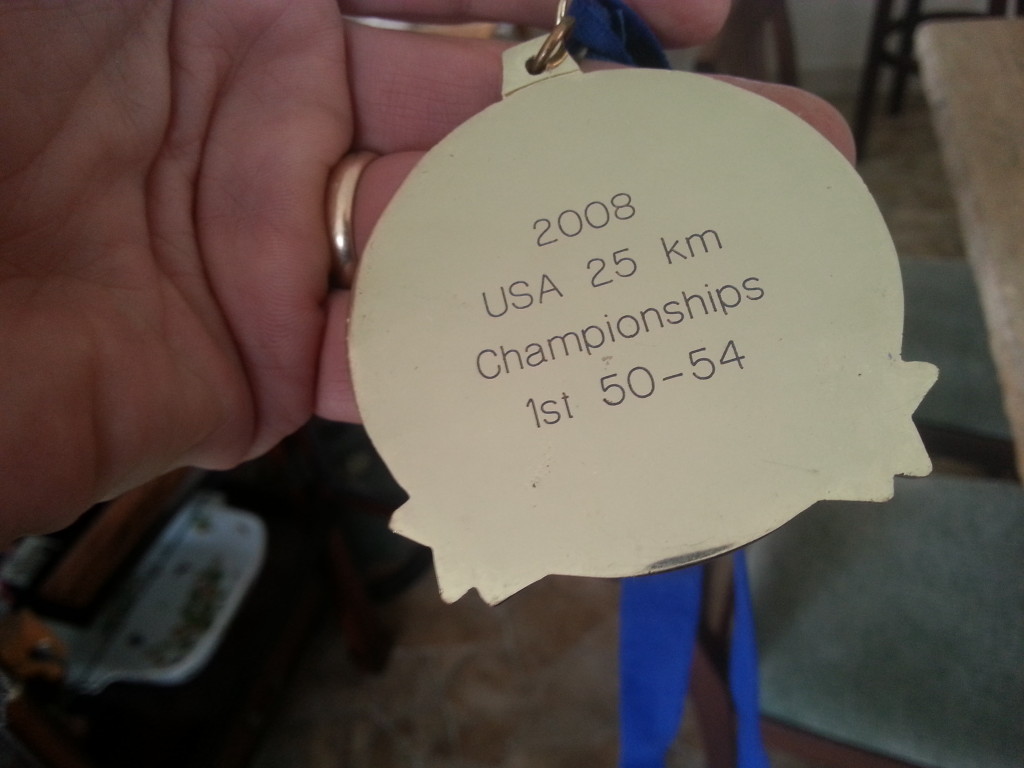 15.5 miles, right at the top of my competitive sweet spot!