One of the best exercises for my mind is the fast.  I began on Tuesday and finished up a little earlier than planned at ~ 7 last night.  Just over 24 hours and the Mental Clarity was just what I needed.  Once your body shifts from immediate caloric needs to the maintenance of basic bodily functions, acuity of the mind occurs.  You begin to see things a little sharper, a more clear focus (bofus?).
I had intended to carry the fast through this morning but Temptation was victorious last night.  Thanks to Kelly Hennen for bringing the wonderful cookies to Wednesday Night Track, they were amazing.  We are winding down our season with only 4 more meetings for the 2013 campaign.  As mentioned before, this is the smallest and most rewarding group in the 6 year history of the program.
Kelly is not only good with the sweets, she's also good with her feets.  She has earned the Most Improved award for 2013.  She ran the Omaha Half on Sunday and lowered her personal best from 2:18 to 2:03!  A fifteen minute improvement has just whetted her appetite though, up next is sub 2 and more in my opinion.
NRGE's Lindsey Brezenski also scored a big personal best at the Omaha Half with her 1:28:42 knocking 7 minutes off of her previous fastest time.
And so our Wednesday Night Stalwarts are here, in the fall, with Great Fitness.  What to do with it?  RACE!  PERSONAL BESTS!  GIDDYUP!  This is why I/you busted your rumps for the last 24 weeks!  And I couldn't be happier or more proud for you.
Nearly sliced the end off my little pinkie yesterday while prepping ratatoullie.  Thanks to Dr. Bill Weeks and the good folks at Gretna Family Health for getting me stitched up, I was their first minor surgery in their new digs at 11820 Standing Stone.
Proud to announce the addition of two to NRGE.
John Tully has been my right hand man for the last few years on Wednesday Night.  A keen observer and quick student, I can count on John for everything from athlete assistance to financial acumen.  Be sure and give John a holler at Met Life if you need a savvy shepherd for your savings!
Pete Kostelnick also has adopted the Peace, Love, Run kit and will be doing amazing things for our club and our sport.  Hard to believe he was still a free agent and I'm glad to have him.  His RAGBRAI run has assured his place in Nebraska running lore but he has yet to scratch the surface of his aspirations.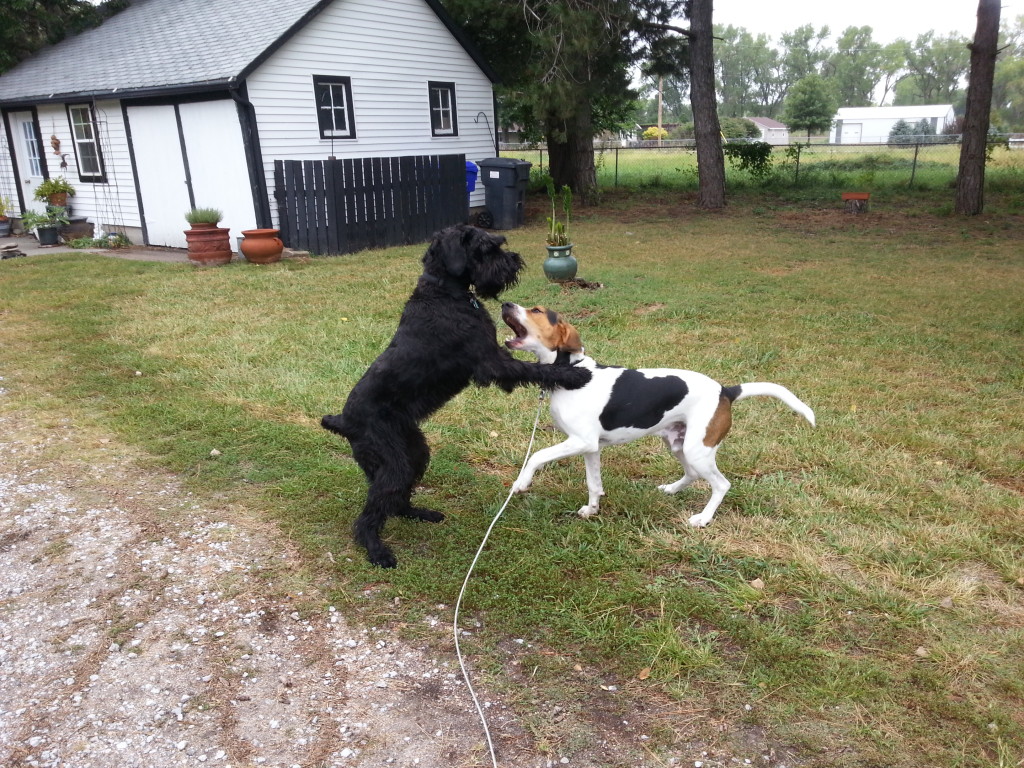 The Bar None is a Big Dog's haven.  Jed is 100 pounds and Benny the Giant Schnauzer is much more.  Having them on the front porch helps us sleep at night.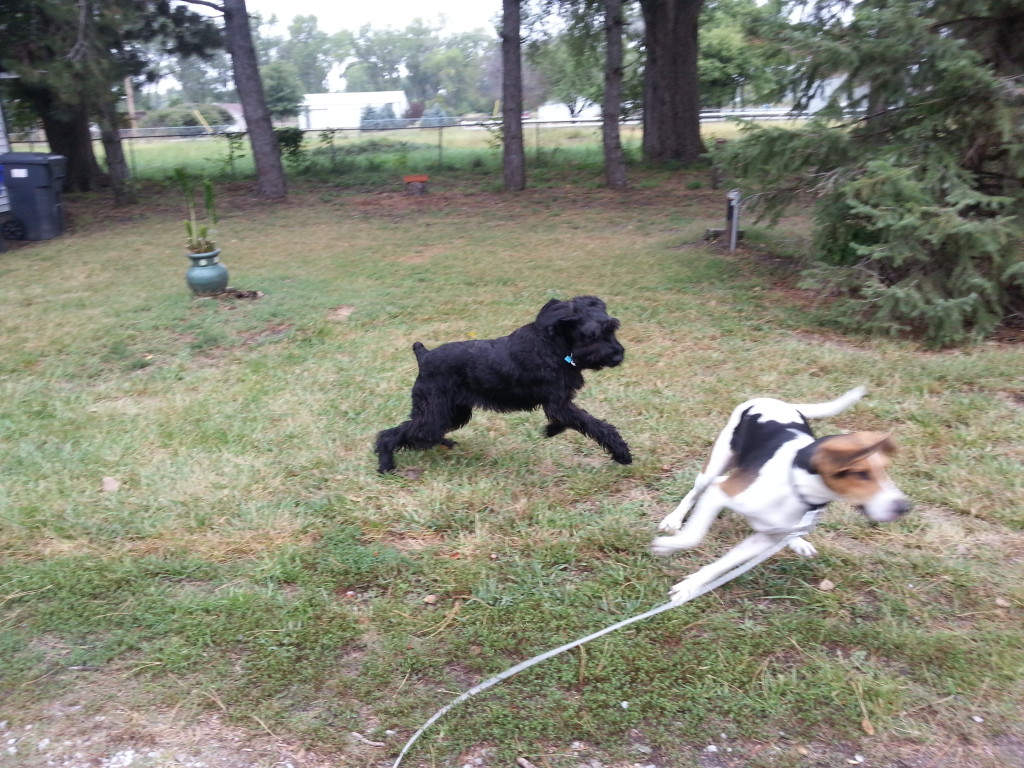 Pure speed is just one of Jed's advantages.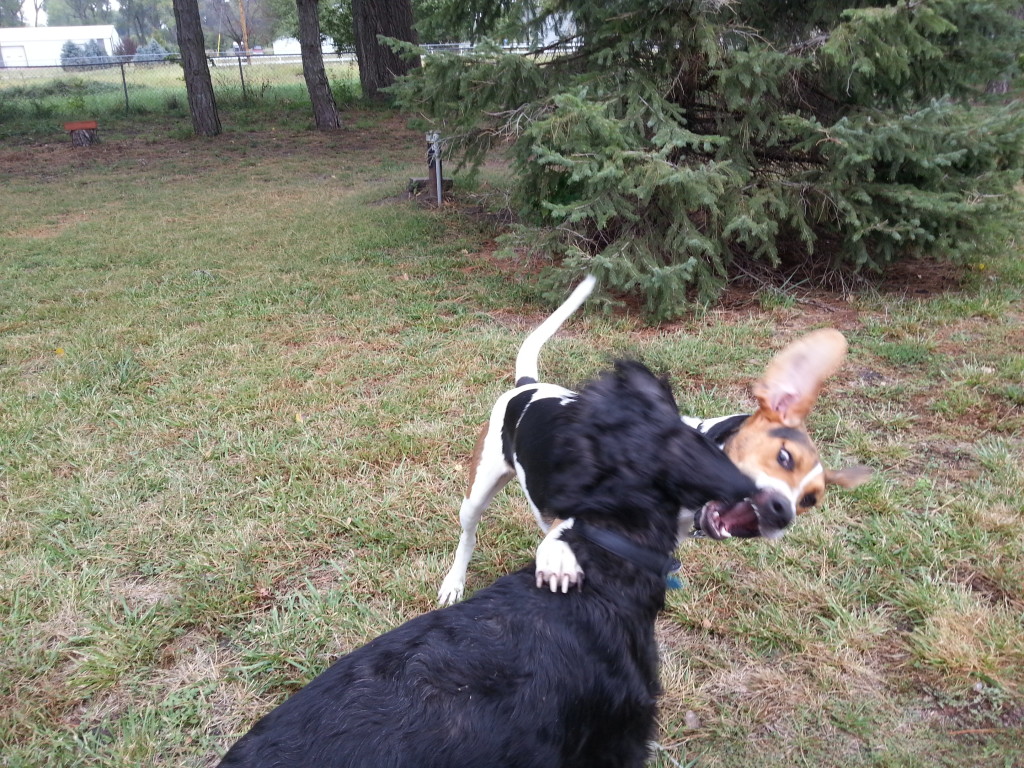 If the Bear sized claws or fangs don't get you, those ears certainly will.  These hosses play rough!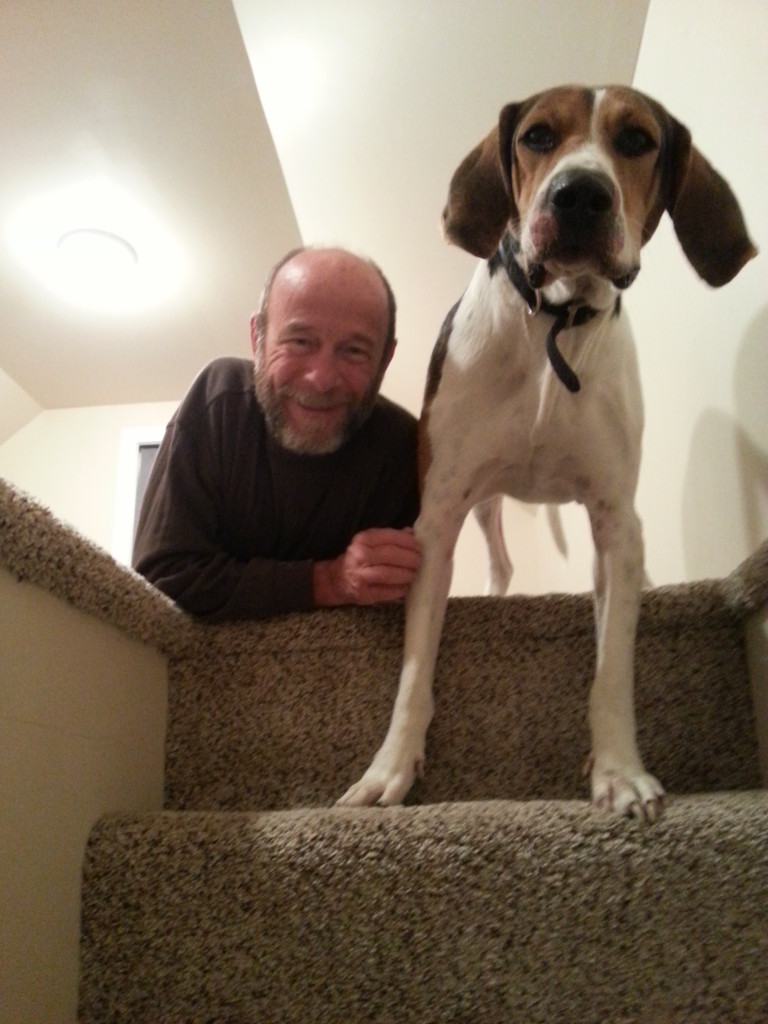 They say dogs come to resemble their masters.  Jed & I both have a bark bigger than our bite and are pussycats at heart.  But my dog can whip your dog and that tickles me pink.  Jeesh must everything  be a competition with me?  Mostly.