Today winds up what I hope is just the beginning chapter of a long happy story.  Sam and Jackson Runde have endured my methods and blossomed in the process.  When mom came to me several weeks ago I asked if she was aware of my reputation, a hard ass and that it would be my way or the highway.  That I'd only have the boys on the track twice a week for an hour each session.  A far cry from the 4 nights a week for 2 hours they were used to.  When I first met the boys I told them to "Blink Twice if you're here against your will."  They never blinked, nor have they looked back.
Looky here now!
At the Cornhusker State Games last weekend:
Eight year old Jackson ran a personal best of 5:56 in the 1500, just nipped at the line to take home the silver.  He also took a bronze in the 200 in 36.64 and finished just outside the medals in 4th in the 800.
Eleven year old Sam tied his personal best of 5:14 to win the 1500, 2:36 to win the 800 and 30.62 to win the 200.  I'm especially impressed with his 1500 race as he was 3rd overall among all athletes up to age 14.
They will be competing at the AAU National Championships in Des Moines next Monday, Tuesday, & Wednesday.  Both will race the 1500 and 800.  Jackson will contest the 400 and Sam will go longer in the 3000.
I haven't been this excited about someone else's racing in a long time.  The boys have worked their butts off, handling everything I threw at them.  They've also heard my teachings on how The Mind is the Athlete.  We finished today with a gathering at the Bar None to discuss what Farm Strong means.  And to contest the First Annual Popsicle Mile.  Thank you boys and Denise and Mark for making this one of the best coaching experiences of my career.  Good Luck, Great Racing, and Giddyup!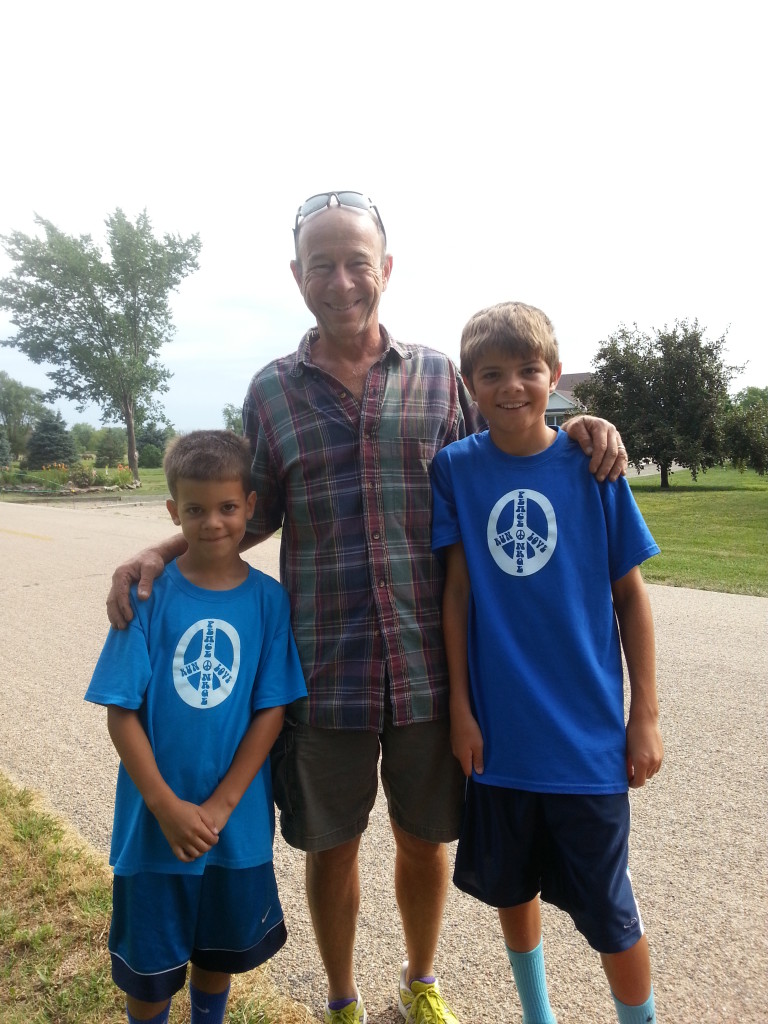 Jackson and Sam Runde.  Their heroes?  Prefontaine and Seth Hirsch.  Their coach?  Me.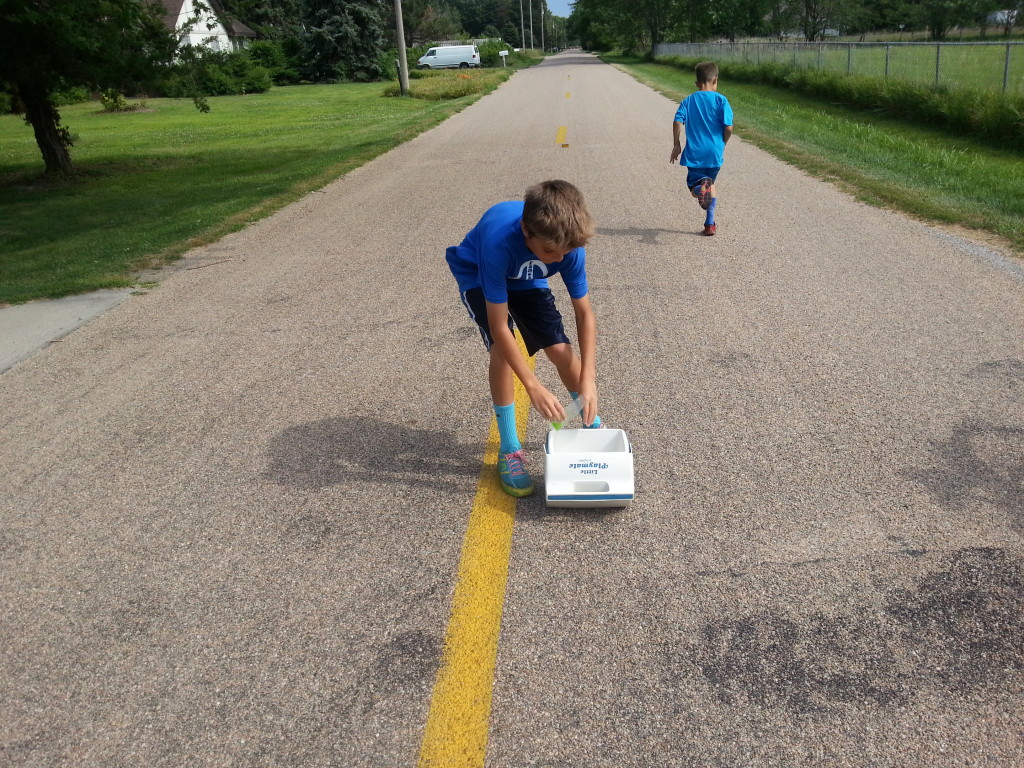 Sam gets his final popsicle and would run down Jackson in the final meters to take the win in 8:35.  Jackson came in at 8:49, both new state single age records for the rarely held, USATF Certified contest.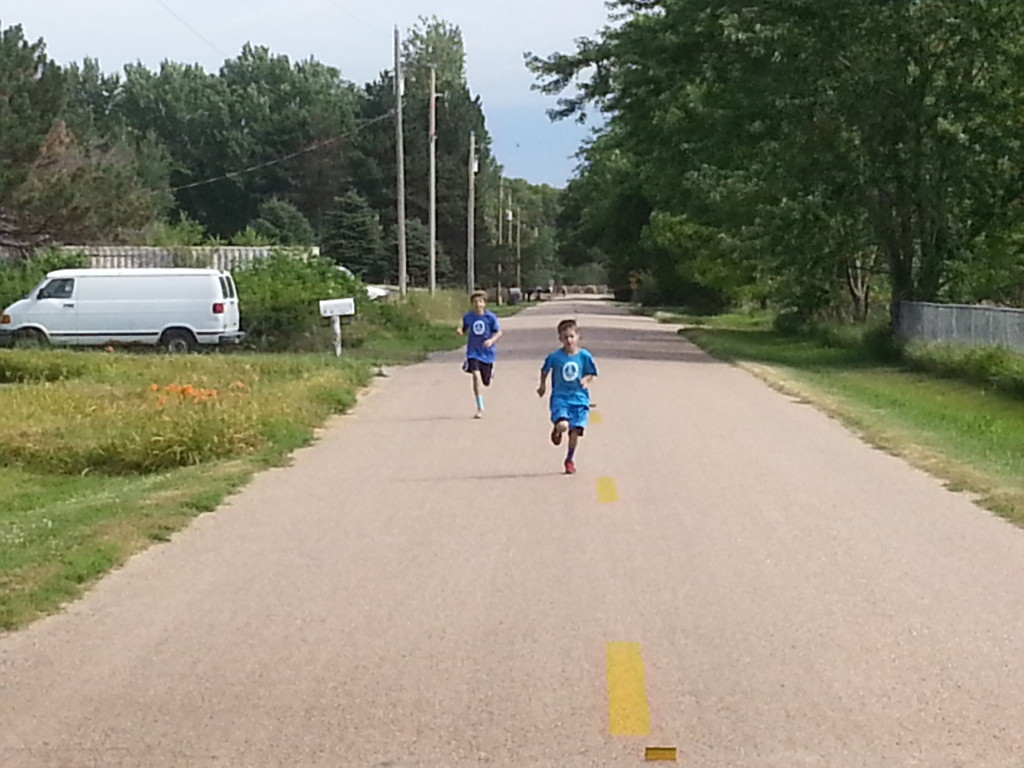 A couple of young studs tearing it up on Our Little Slice.  It has been a privilege and an honor to work with them and I can hardly wait to see their results.  Go Get Some Boys!!!