Some interesting racing this past weekend.  Tale of Two Cities.  Omaha and Lincoln.  Both had talented athletes on the line.   Omaha featured *Team Up for  Teammates, Lincoln the *GSK Orange Run 5K.  Colin Morrissey (15:08) repeated as T4T champ.  He was pushed by Ryan Bauermeister (15:13), making his Run Guru Elite debut.  A scant :05 victory on the *short course  before heading to Lincoln where Colin (15:47)  dispatched Michael Rathje (16:14).  *Neither event was USATF certified.
The Lake Wehrspann 10K (USATF Certification #NE08003KU) was also contested (Nate Swenson fourpeats in 36:34).  The only certified event had the least amount of interest.   Omaha Running Club's 30th (?) annual 6.2 mile tour at Chalco hills had 82 finishers.
I  was pretty jacked about the women's race at Team Up.  Liz Starbuck making her Run Guru  Elite debut against her mate Nicole Norris.  Both eyeing the $100 for first.  Liz being trained up by Nebraska's newest USATF Level I certified coach, Jay Welp.  Me training up Nicole.  Liz young and ambitious – breaking 17:00- when was the last time a female 5K runner from Nebraska aspired to that?  Nicole still a neophyte despite turning in one of the best half/full  doubles of the year (1:29:24/3:13:52).  Liz 18:16, Nicole 18:47.   At GSK Erica Doering (18:29), Bridget Easley (18:33) and Michelle Paxton (18:41).  I'm wishing up on a star that these 5 ladies will very soon toe a common, USATF Certified line.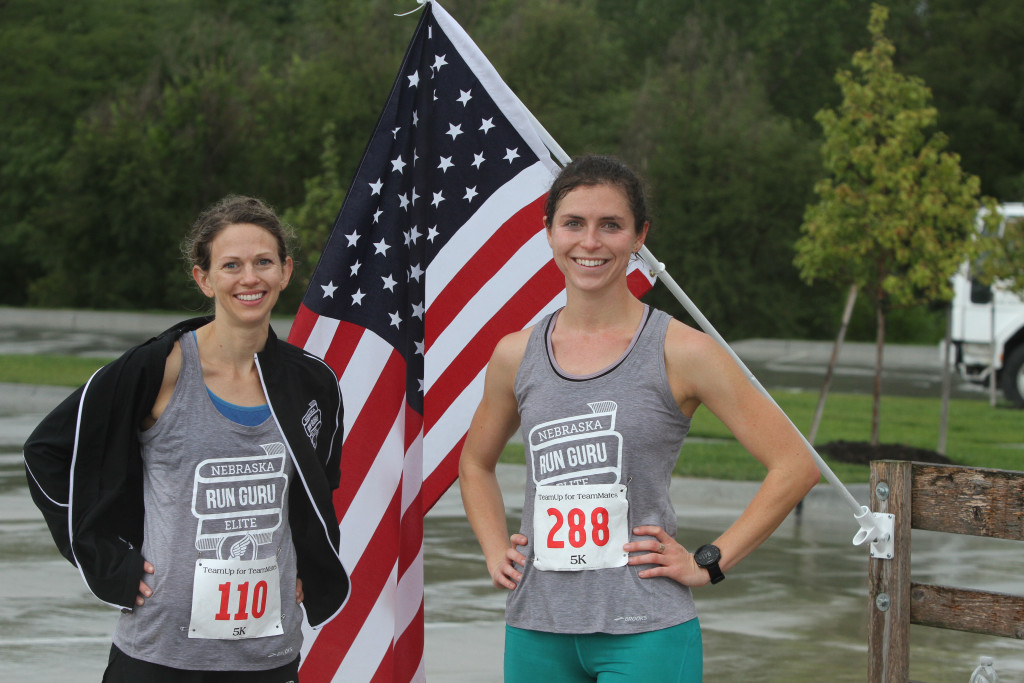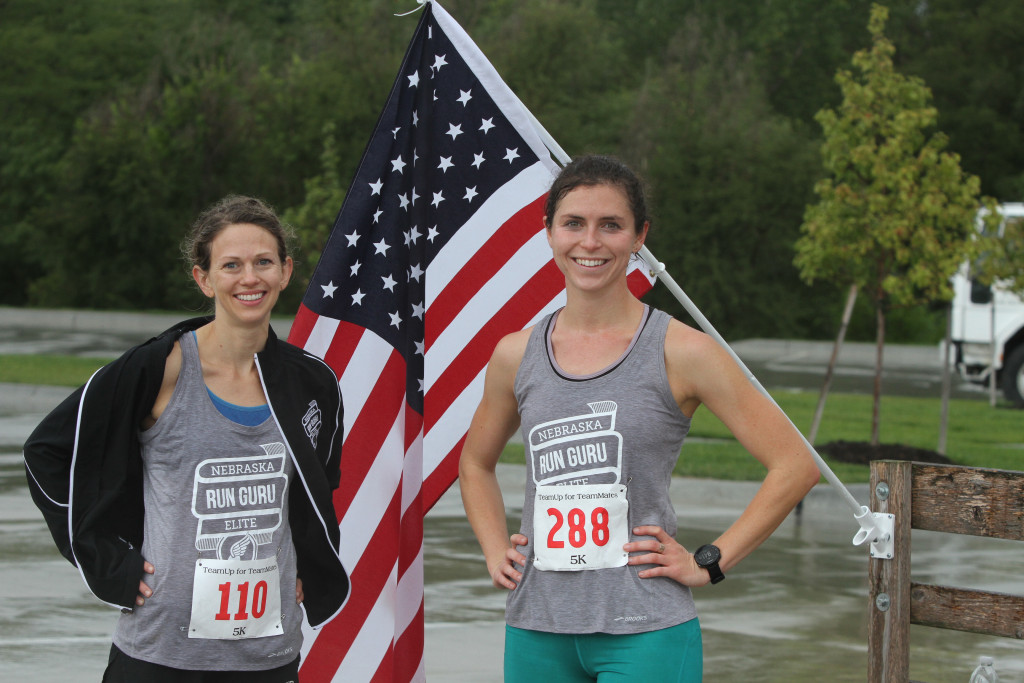 Nicole and Liz, bright stars with Run Guru Elite!