The Valley 7 Lakes Marathon is pulling out all the stops.   Our youthful race committee (6 members under 23!) fully buying into the vision of a World Class Race with Small Town Charm.
We recently sent Rocky Pryor (Communications Director) to Denver to shadow an old buddy, Creigh Kelley, perhaps the premiere race announcer in the business.   Thank you Creigh for your support!
Course measurement.   The most basic, most important aspect of road race management.  When only the Best Will Do, you call old buddy Jim Gerweck from Norwalk, Connecticut.  Jim is on a small list (includes Kevin Lucas, my instructor in 1987, San Marcos, TX) called Final Signatory Measurers.  From the USATF website:  " can measure your course and they have the authority to issue certifications for courses that they measure themselves. They aren't "Regional Certifiers," so do not have authority to review and certify courses measured by others. However, many of them have served previously as a Regional Certifier or have provided other important services to the course certification community. These people can also give guidance on how to measure a course."
We are making it well known that this course has been painstakingly designed to achieve Flattest in the World, 21′ folks.    We fully expect the course and  certification paperwork to weigh heavy among our USA athletes when considering where and when they will race.  Scrutinized.  Dissected.  And with Jim Gerweck, above reproach and destined to be lauded.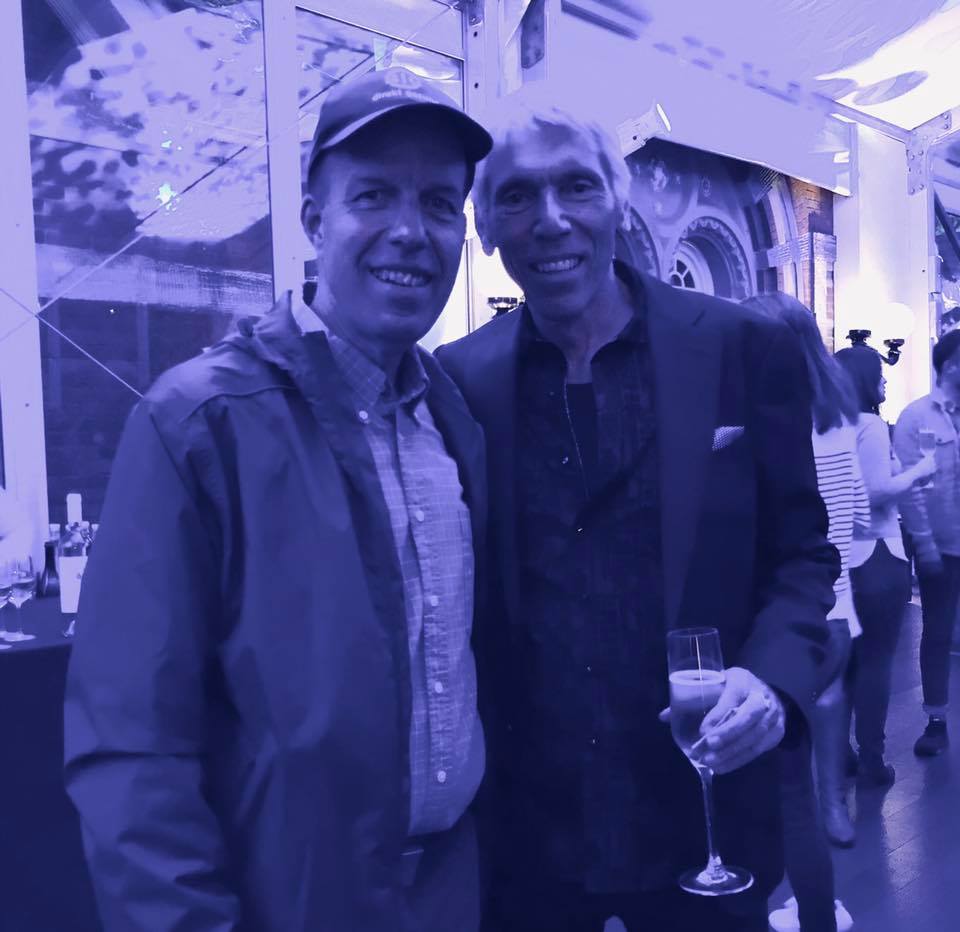 Jim shown here at Sunday night's farewell party for NYC Marathon Race Director Peter Ciaccia.  His contributions also include being a hell of a writer.  One of the really good guys in our sport.
Race Director Tristan Nelson, you have to love this kid.  He will insist that the first sub 2 hour marathon is going to happen right up the road in Valley.  Such Hubris, imagine that!
Word is spreading, we've got entrants from 6 states and a runner from the Republic of Niger.
World Class Race, Small Town Charm.