Living The Dream.
Breaking my sabbatical for huge tips of the sombrero to a friend and athlete that demonstrates everything it means to sacrifice for your sport.
She recently boarded a plane to Czechoslovakia, is put up in a sparse apartment without air conditioning, or anyone else possessing the English language.  Works out at least twice a day, enduring the rigors of training camp as she pursues her dream of being a professional.   I can't imagine learning to work with your teammates without a common language, just wow.  How many of us would be able or willing or courageous enough to follow such a path?
She is a National Champion, enjoyed the very best Volleyball Program in the country.  Finished her career as a Husker with 979 kills and 282 blocks and a National Championship ring.  The UNL facilities and staff unparalleled, an unmatched experience for an athlete with professional aspirations.  She graduated this spring with a dream.
Jazz Sweet, our friend, we salute your grit and determination and talent.  How difficult your path must be right now.  Keep in mind you are building your craft, your character, friends and memories.  You are in our thoughts and mediations, we are so very proud of you!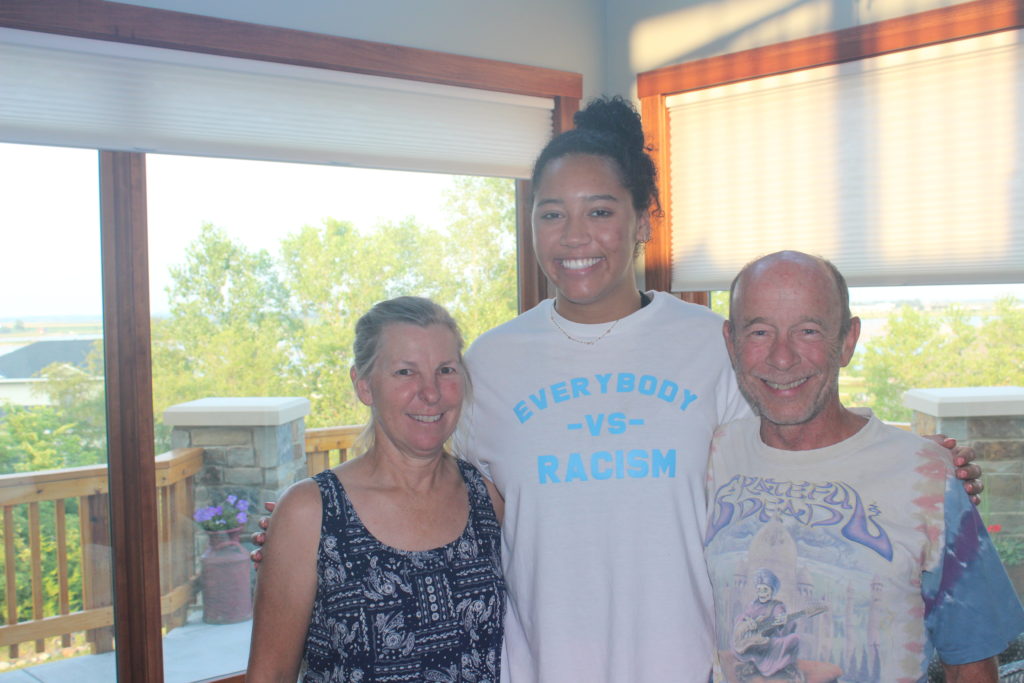 At 6′ 3″ Jazz is fierce on the court and just a sweetheart off it.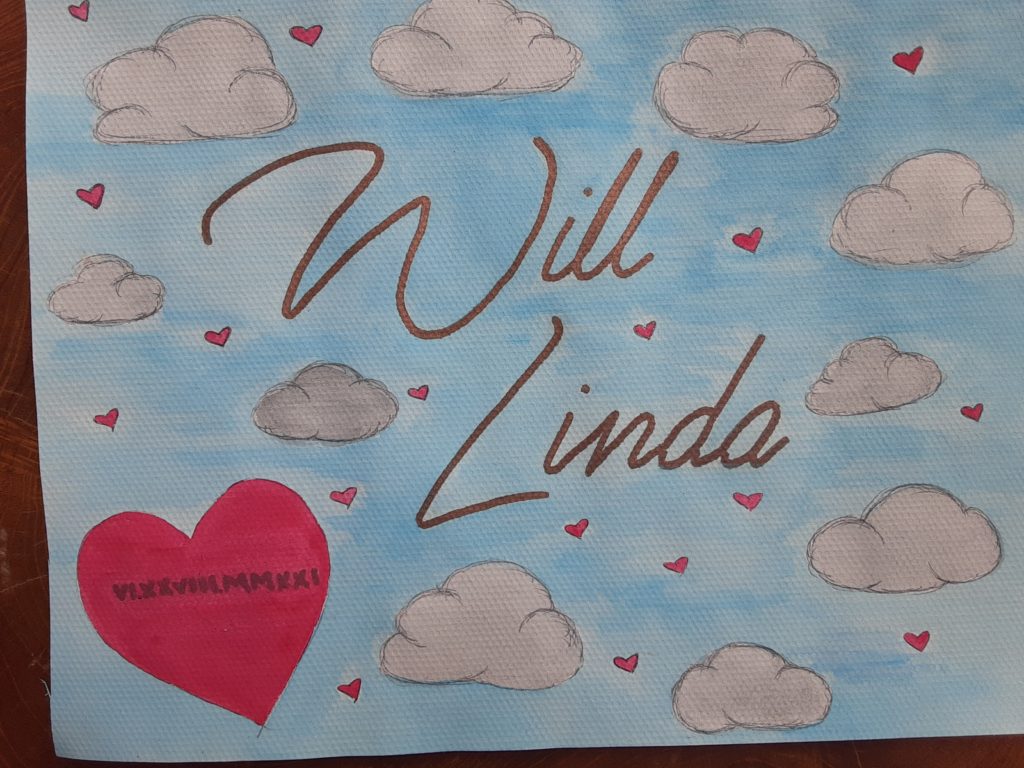 Jazz also has an artistic hand, a little something she created celebrating our wedding day.