One of the perks I enjoyed during my years of volunteer service with USATF was upgraded freebies from the national office, races, individuals, and teams.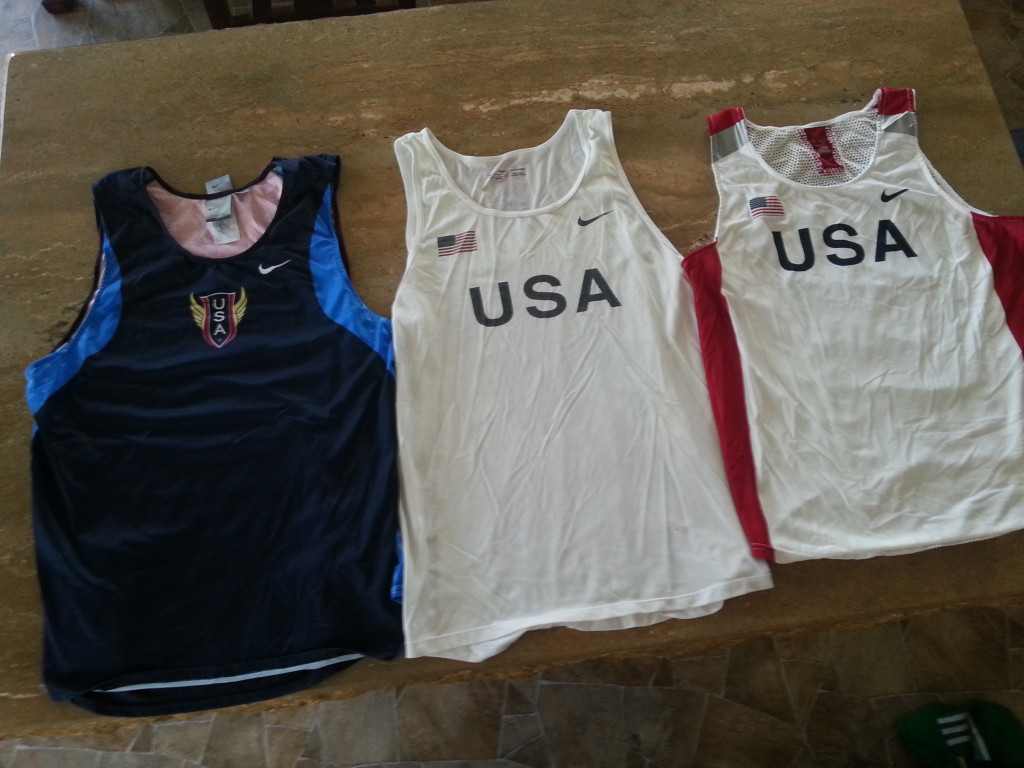 These singlets represent the 2004,  2008, and 2012 Olympiads.  The uniforms are changed with each Olympic quadrennium.  When named as a team leader or coach to an international traveling team you receive the same kit as the athletes.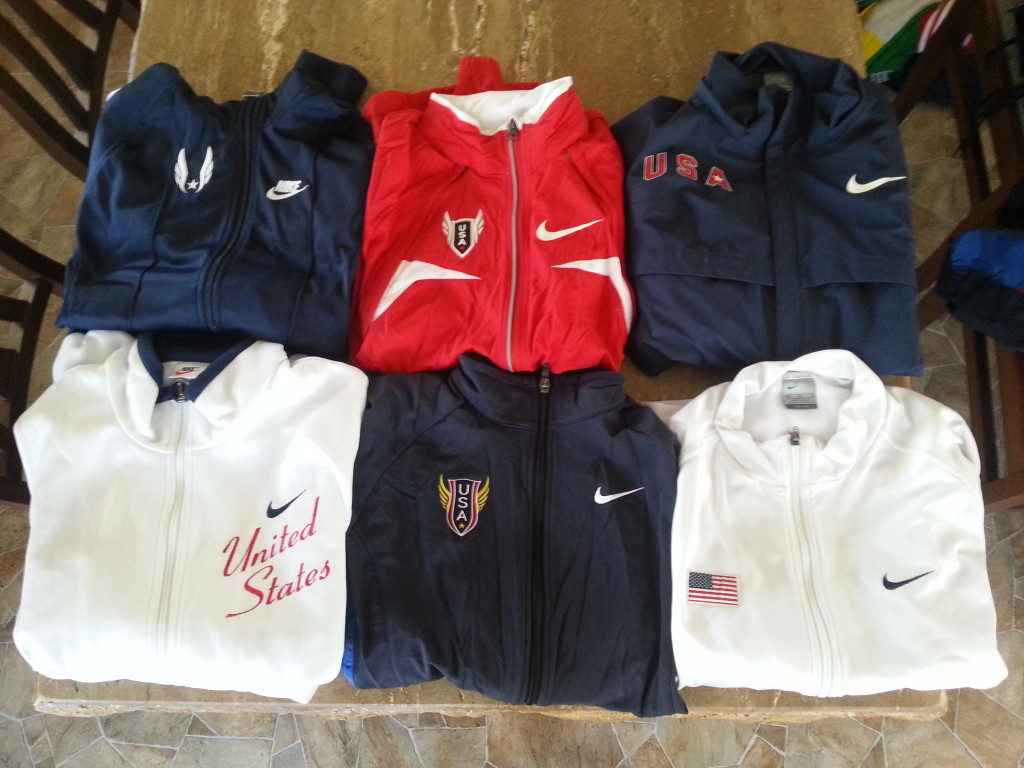 These jackets are pretty cool too though I hardly ever wear them.  The one on the bottom left is from the 1996 Olympiad.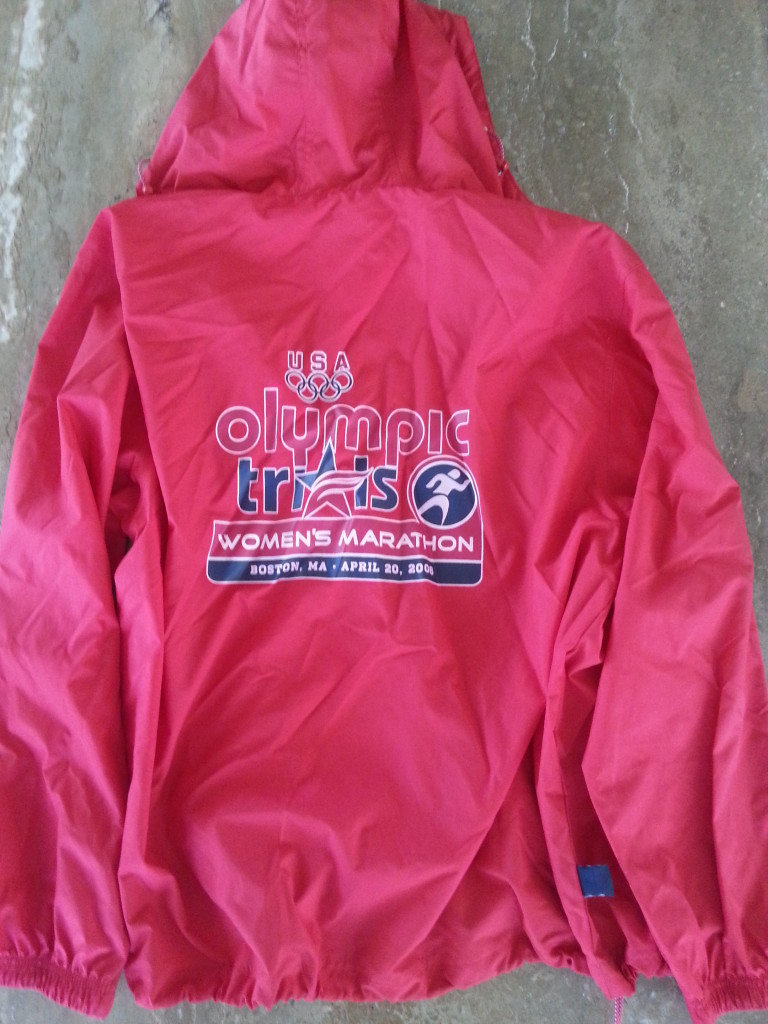 Another of my favorites is this jacket given to me by the Boston Athletic Association for my work on the 2008 USA Women's Olympic Trials Marathon.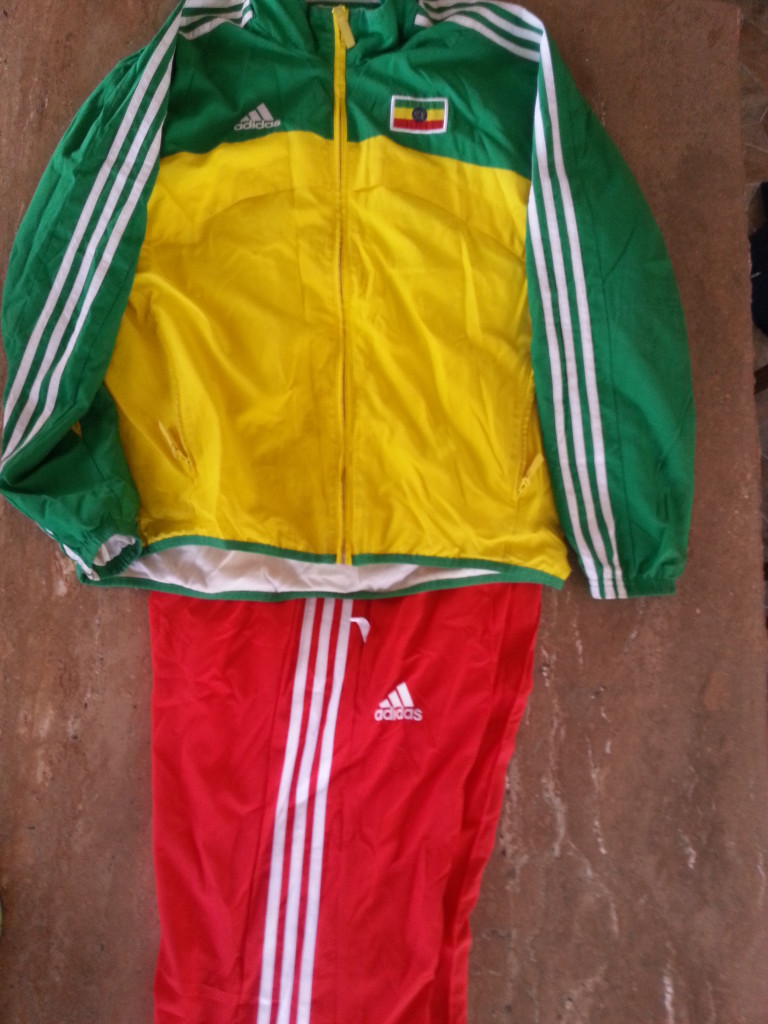 This is the official 2008 Ethiopian Olympic kit.  Athletes and administrative staff have a long tradition of trading uniform pieces when at international competitions.  This one was gifted to me by old buddy Hussein Makke.
Registrations are already coming in for next April's Ni-Bthaska-Ke Trail Run.  Be sure and take advantage of the low $30 November entry fee by signing up today!  www.active.com keyword 2014 Ni-Bthaska-Ke