Big, big best wishes to our mate Pete Kostelnick at Badwater this weekend.  Hope you caught the segment on the Lincoln news, nice treatment of a great guy.
The rest of us mortals will be racing in Columbus and the Downtown Runaround 5 Mile.  Our USATF Nebraska Association "Road" Championships, will actually be contested on a road course, nice!  NRGE may have a surprise up our sleeve, coming to get you as we are and all that.
Heavy into the first harvest.  Onions are ready.  Kennebec, Yukon Gold, and Red potatoes making their way to the table regularly now.  Been giving beets away to anyone that will enjoy them and hundreds more to go.  I put up 20 pints of the beauties yesterday to enjoy this winter.  Will do a second canning of the "sanguine orbs" before all is said and done.  My fall carrots are jumping, just as we pull the spring planting.  Parsnips out the wazoo too.  Hot Peppers popping everywhere, 80 plants with 6 varieties, the neighbors know not what.  Yellow, Red, and Green Bells too.   Haven't shopped for "produce" for a couple months now and in fact rarely visit the store at all.
But its the tomatoes I most anticipate.  These monster plants that have our little slice all abuzz and atwitter.  "What are you feeding them?"  How about sweat and rainwater, and nothing more.
The Farm Life is a Hard Life, but a Good Life.  Funny tan and all.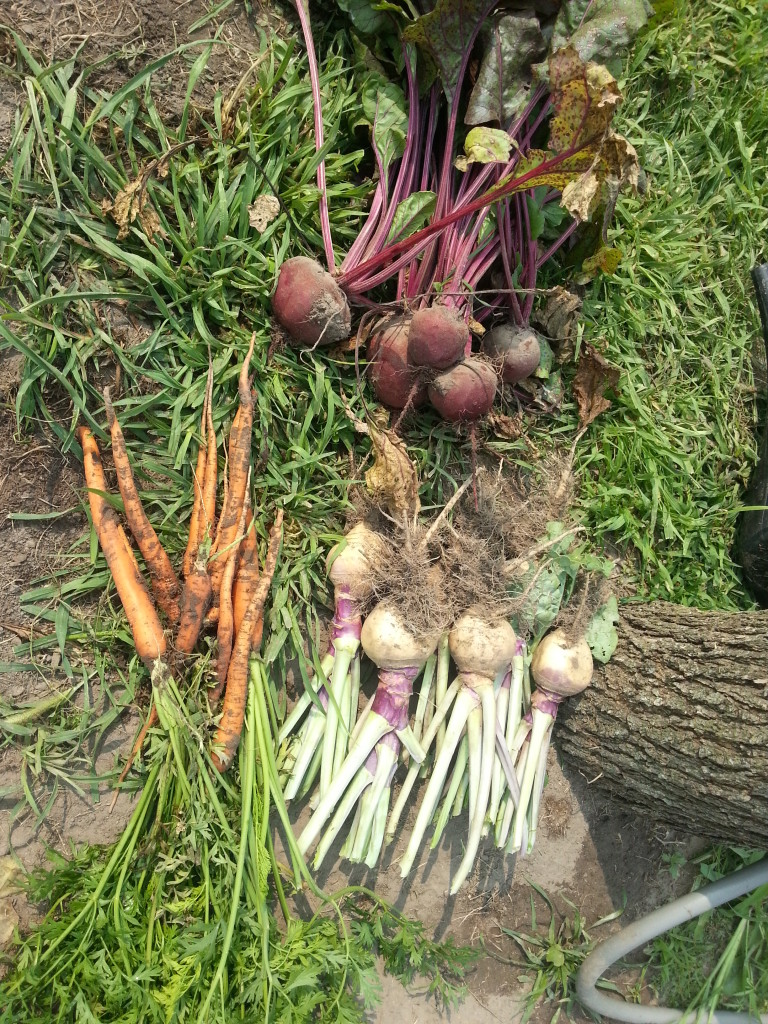 These babies woke up in the garden this morning.  Pulled fresh for Linda's dear sweet Anna, being delivered at this moment.  The best part of a big garden is being able to share.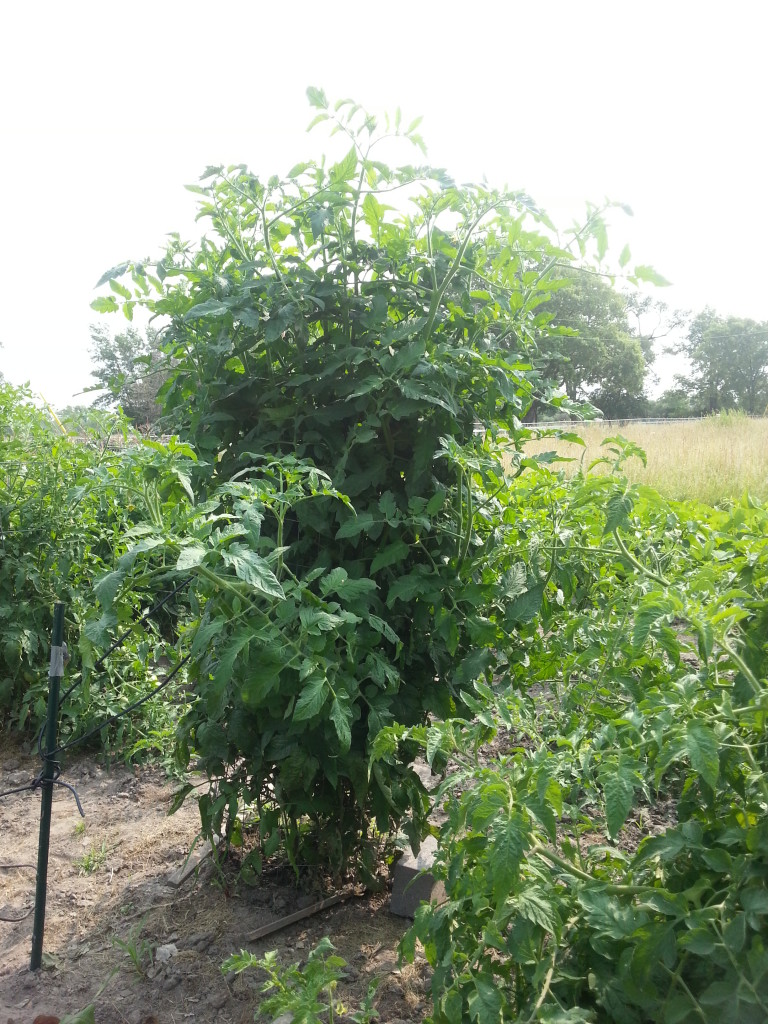 This plant is near to seven feet tall, the biggest among the giants.  The limbs so full of green fruits now that stakes are required to hold the weight of the cages.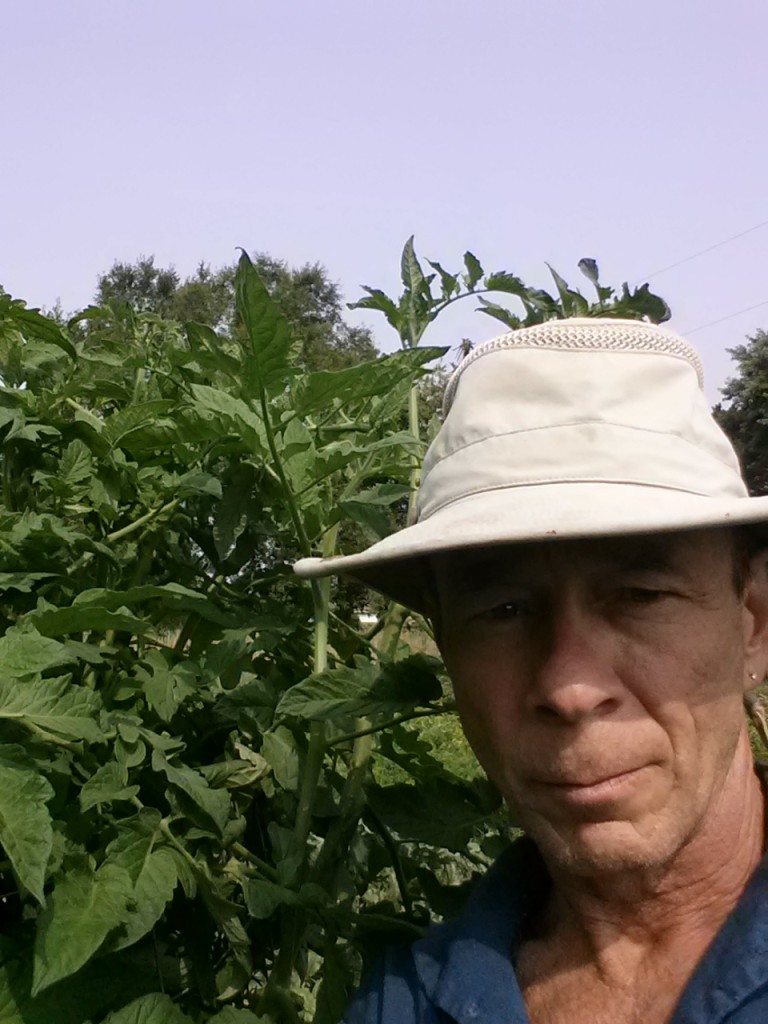 What you looking at Willis?  Hoping our buddy Jason enjoys his new adventure as much as we have.  There really is nothing better than good dirt and honest work.