Taking a leap here and bestowing upon you gentle readers a greater degree of running knowledge than your average hobby jogger.  So let's get into it.
Erin Gregoire ran 2:42:55 at last month's Houston Marathon.  Or did she?  The time is well under the 2:45 OTQ.  Her result was adjusted to 2:54:54.  Say what?  Erin was not accepted into the "A" corral.  The Ivy League 3000 meter champ also has a 5K personal best better than almost all of us (16:17.98).
Erin was assigned to the "B" corral, her debutante status providing no "Real" credentials.  Her chip time of 2:42:55 was padded by an additional 11 minutes and 59 seconds, the interval between the "Gun Time" for  the "A" corral and the start of the "B" corral..
Remember, for racing at the top, all times are based on the Gun, not the Chip.    And this is a glaring display of a flaw in the system.  USATF Women's LDR Chair Kim Keenan Kirkpatrick expressed empathy while turning down her appeal.  This after accepting numerous appeals by athletes that were over the 2:45:00 standard, see California International Marathon over the last 2 years.  Tsk, tsk, tsk.
If you are packed and stacked into a crowded field, if you're not on the "Real" start line, you are at a disadvantage.  Under USATF Competition Rules, your  chip time very well may not be your personal best.  Get up front.  If your serious.
From Creigh Kelley (one of the most respected voices in all of our sport):
"This makes a great event feel terrible and she shouldn't be punished for not knowing what a USATF official was THINKING but not publishing clearly in advance. I would imagine her coach and the athlete manager for the event would have dissuaded her from toeing the line and would've selected another event instead if they believed it was a failed effort from the start."
This is why Valley 7 Lakes, "America's Marathon."  Too late for Erin this time but in the future for every runner looking to "Run To Your Potential!"
You can't win a Gunfight at the OK Corral.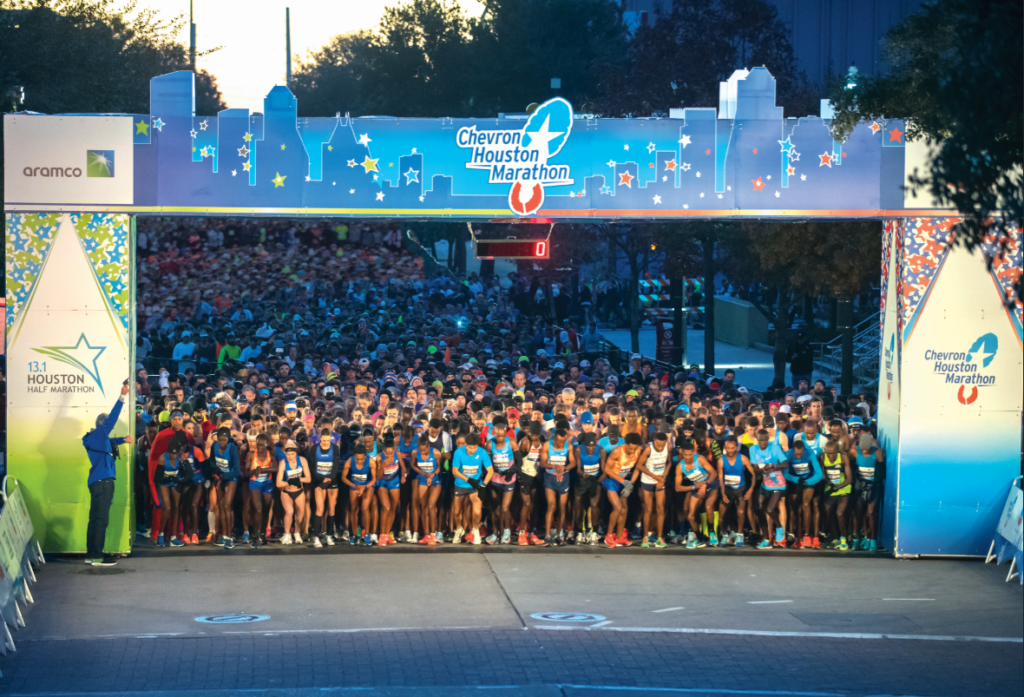 The fella on your far left is your best friend.  The one with the pistol.  The only Real Gun in the fight.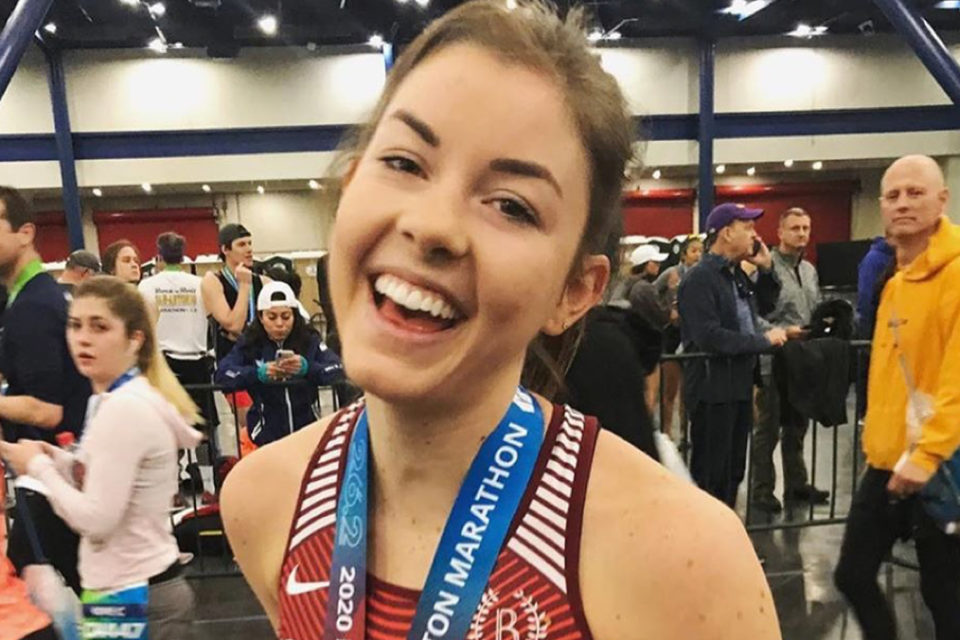 Erin's reverie dashed not long after this photo.  I still hope there is some way that this deserving athlete gets a spot on the line in Atlanta.