Sometimes hard for me to keep up with all our mates.  I caught this over the weekend- Jeremy Morris winning the Hawk 100 Mile.  Jeremy, we appreciate and recognize your dedication to the trails and ultras!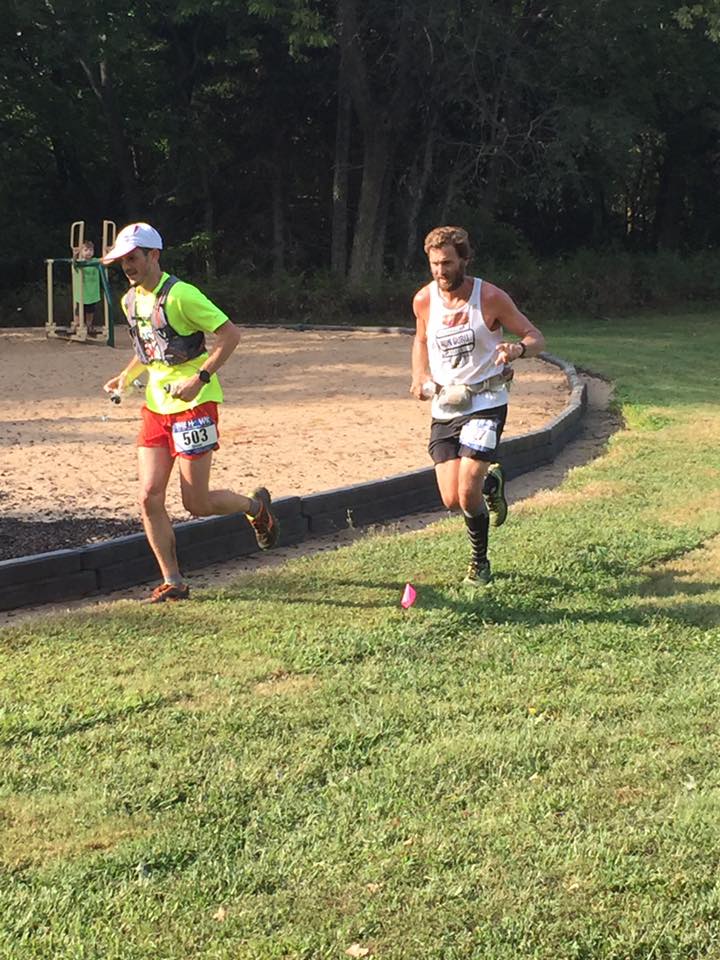 Jeremy is a man's man in the discipline of ultra long racing.  I take a lot of personal pride in the fact that Jeremy continues to represent.  Incorporated Hammer sponsorship onto his NRGE kit and hasn't looked back.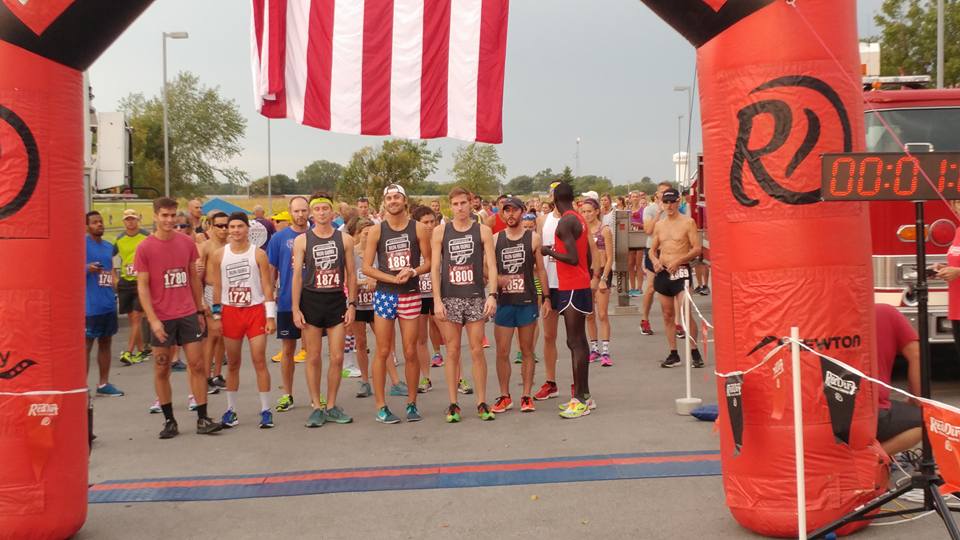 A slight delay for lightning didn't dampen the runner's spirits.  Athletes from NRGE, Team Nebraska, Club 402, and Women Run Nebraska took advantage of the Mother of All Courses.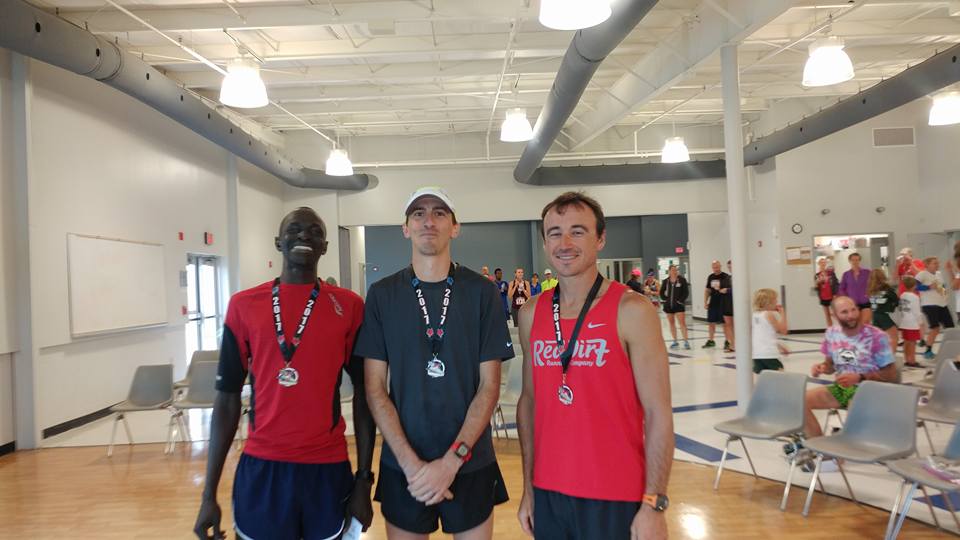 Luka Thor took the half title in 1:10:27.  Completely unchallenged and a minute and a half faster than his half in Grand Island a couple weeks ago.  Freaky Fast Course!  Matt Schneider was second overall and seeing him was The Highlight of my morning.  Brian Labenz in 3rd.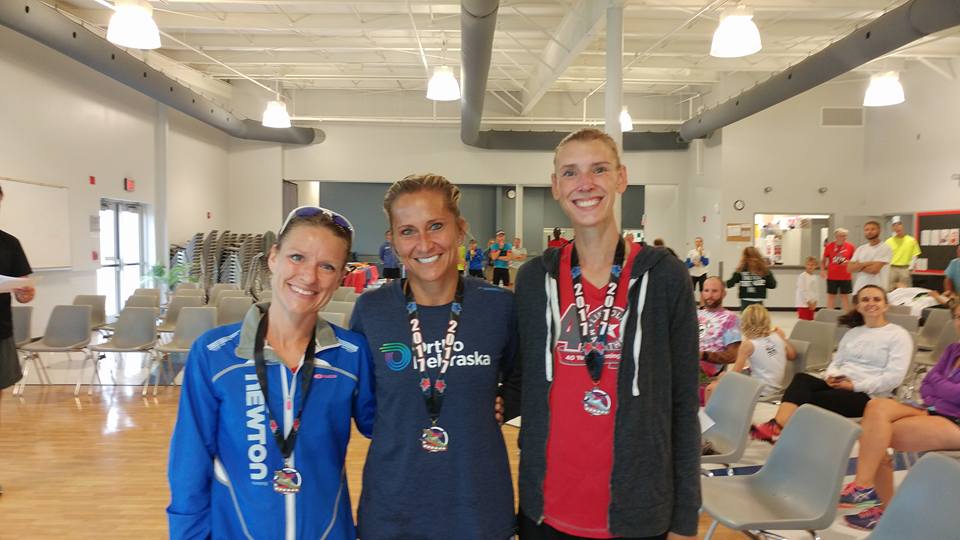 Shannon Mauser-Suing three-peated in 3rd overall with 1:24:33.  Christy Nielsen was second across the line and also the 2nd Biggest Highlight of my morning.  Great to catch up with this legend of Nebraska distance running.  Kam Weise of Westin in 3rd.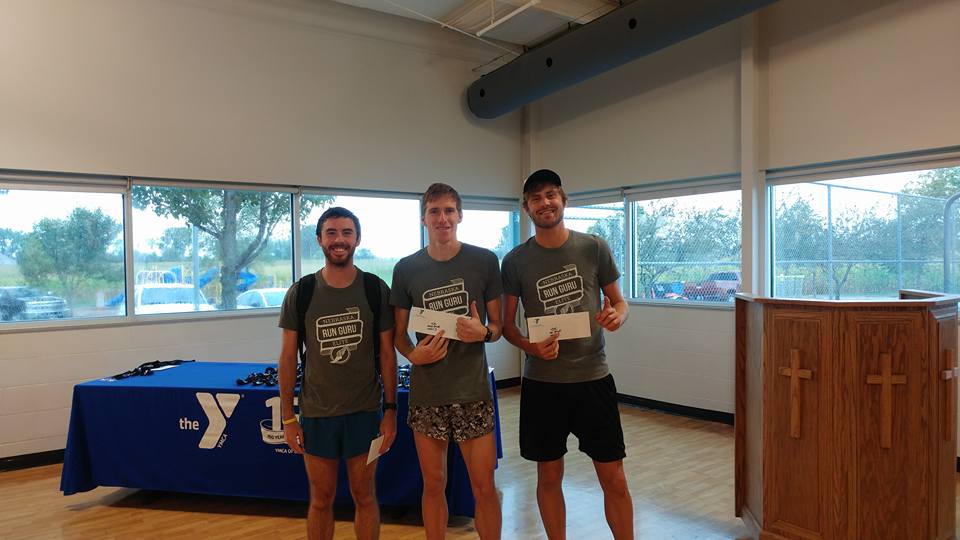 NRGE's Jay Welp (L-32:28), Mark Abrams (34:03), and Sean Skillern (36:05) grabbed the lion's share of the sponsored prize purse.  Look, you go out and ask sponsors for prize money outside of their donation to the general  fund of the  race.  Describe how hard these athletes work to continue their development, how just a little ($1000) can make such a big difference in helping with their shoes and entry fees.  Earmark it and describe it as such, recognize the contributor.  Same as it ever was.
The women's 10K turned out to be the feature race of the morning.  Kayte Partch (unattached) 4th overall in 38:05, led NRGE's duo of Nicole Norris (6th overall, :90 personal best 39:17) and Liz Starbuck (7th overall, 39:32).  Three of the top female athletes in the state getting to know each other on Reichmuth Road.  I'm trying to remember the last time a USATF Certified race had 3 women under 40:00, the Omaha Corporate Cup  so  many years ago……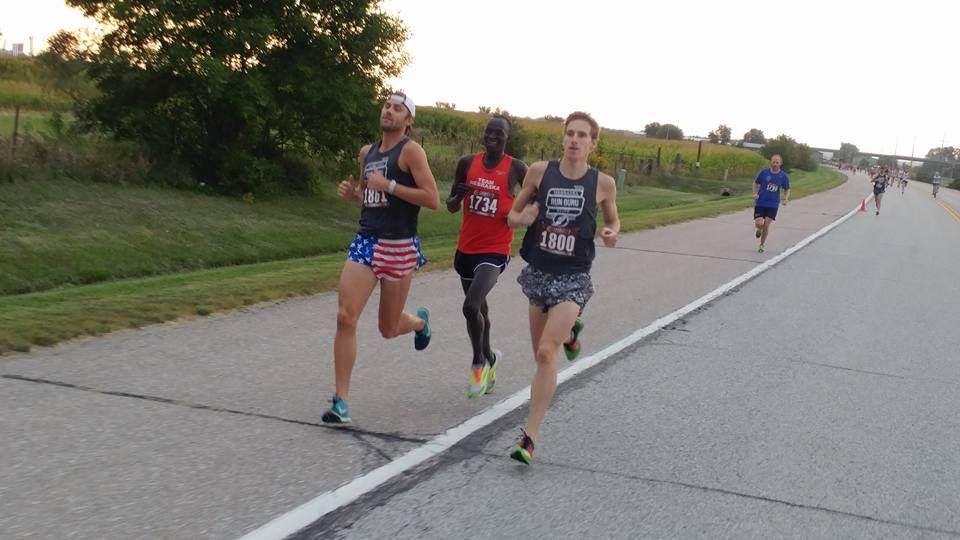 A record 230 runners AND racers took part in this race so very close to my heart.  Jay and Mark and Luka shortly after the start.  Millard West Coach Colin Johnston in 4th, would make the U-turn in front of Valmont and lead the 5K runners back to the YMCA.
I've been directing races since the CISA 5K in 1983.  I have never seen the civic support that we receive in Valley, Nebraska.  Look at the above photo.  we are allowed a full lane plus the shoulder of Reichmuth Road.  Douglas County sheriffs on both ends shutting down traffic.  The race that commemorates our 9/11 fallen service personnel also has the most somber pre race with National Anthem, 21 Gun salute, and the playing of taps.   Not many dry eyes, not many.  Complete results:  Freedom Run Results
Other results from the weekend:
Corporate Cup   This race that used to host our USATF 10K Championships, used to be the fastest USATF Certified 10K in Nebraska.  This event that used to draw 15,000 (200 runners plus 14,800 walkers).  Reports of 1700 participants.  Slowest times in the history of the race.
Buffalo Run  459 finishers with some fast times for Eric Noel (26:20) and Mary Hillis (30:13).
Congratulations to everyone  that raced this weekend!