You know Spring is not far off when the inbox chimes with information on the first of our USATF Club Road Championships.  This will be the 7th year that the Shamrock Shuffle 8K in Chicago has hosted for us.
Its also the first opportunity of the year for our Elite Development Clubs to show what they've been up to over the winter.  If I'm reading All Signs correctly, look for the Kansas City Smoke to finish high, very high.
It is also a chance for the clubs to offer up new and improved rosters.  Who has signed with whom.  Who has moved to where.  Who has adhered to all the Elite Development Club protocols.
That's where the shimmy comes in.  Tough dance.  Those of us on the Elie Development Club Council are charged with making sure our Club National Champs program events are conducted fairly, squarely, and provide the best level of management and competition.   Whew, but those of us on the council take our program very seriously!
Very pleased to announce the addition of our newest Elite Development Club.  Furman Elite should make an immediate impact.  Led by Furman head coach Robert Gary.  Robert is a two-time Olympian (Atlanta, 1996 and Athens, 2004), two-time World Championships qualifier, 11-time World Cross Country USA Team member, and Track & Field News 2004 Cross Country Runner of the Year.   Their support budget of $50,000 includes all domestic travel including two trips per year to altitude.  The athletes all live and train together.  Check out their goals and athletes to get a good idea of what our Elite Development Club program was founded on.  The same vision, of national excellence, that long ago and far away, I founded Team Nebraska on, nothing less.
What will be the goals of your club for the 2013-2016 Olympic quadrennium?
2015
1 World XC Team Member
1 NACAC XC Team Member
8 athletes achieving the IAAF A-standard for World Track & Field Championships.
8 qualifying for USATF Outdoors
6 finalists
2 World Championship team members
2 finalists
2016
Win USATF Club XC (men)
2 World Indoor Finalists
8-10 athletes achieving the IAAF A-standard and all of them being in the finalist at 2016 US Olympic Track Trials.
2 qualifiers for the US Olympic Trials Marathon
4 Olympians
2 Finalists at the Olympics.
NATIONAL QUALIFIERS
Please list your club members who have qualified for the USA Outdoor Track & Field Championships

:
Jeff See
Cory Leslie
Craig Forys
Melissa Salerno
Isaac Presson
Jack Bolas
Rob Finnerty
Stephanie Garcia
Michael Hammond
Nicole Bush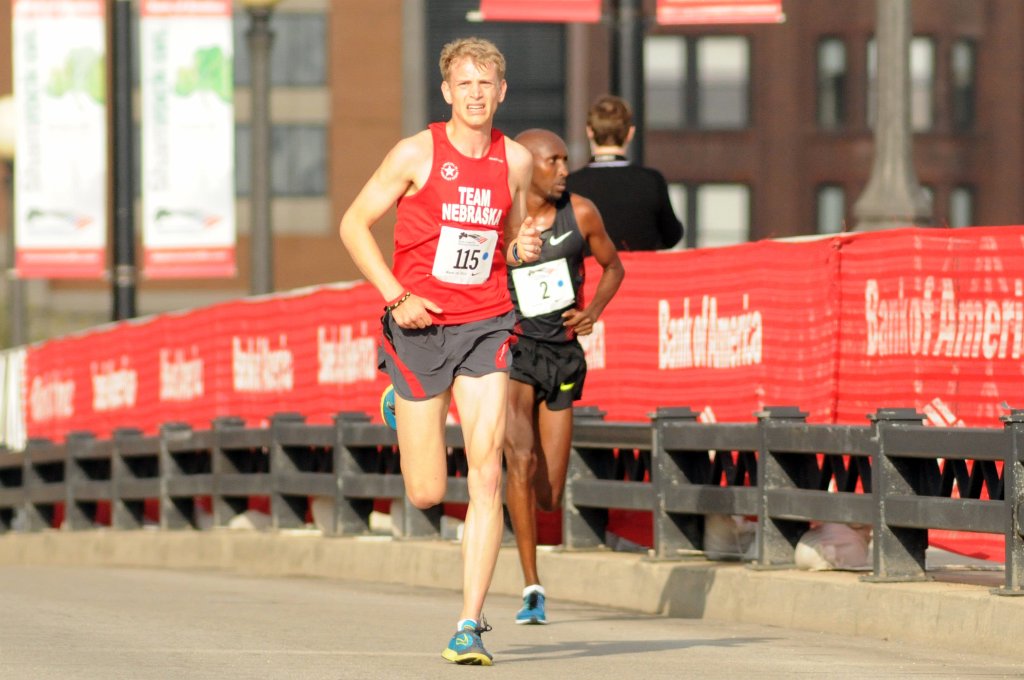 2012 was my last and Team Nebraska's greatest year, no small coincidence.  I introduced and expected a different approach to racing, In It To Win It.  Here David Adams passes Olympian Abdi Abdirahman at the '12 Shamrock Shuffle en route to a 2nd Overall finish.  Always fun to reflect and remind on how things were when my way held sway.  I liked it better then.