Kicking off your week with biggest tips of the sombrero to Sam Runde.  To recap:  Sam made the 2016 AAU National Championships 3000 podium (3rd, 9:44).  I challenged him to step up to USATF in 2017.  He accepted and his developmental arc flourished.  Sam finished 10th overall at the USATF Jr. Olympics 3000 (9:31) in Lawrence.  Won his heat and missed a medal by the slimmest of margins, all the medalists came from the second heat, drats.  Competition is good m'kay.
Jay Welp and Mark Abrams.  Acquitted themselves nicely against America's Best at BIX 7.  Jay's 5:16 pace (36:54, 36th) and Mark's 5:28 pace (38:15, 63rd) showing that it was more than just a trip to the Jazz Festival in Davenport.  Big thanks  to Ellen and the BIX staff for getting our lads entered into the USATF National Championships component of the race!  I've looked high and low for official results outside the top 10 and come up with nada.
I ended up with over 20 miles for last week.  Please don't consider it paltry as it is my best week in over 42 months.  Gradual consistency sprinkled with some turnover work, focused on turning 60 in late November.  Even now, the ember glows.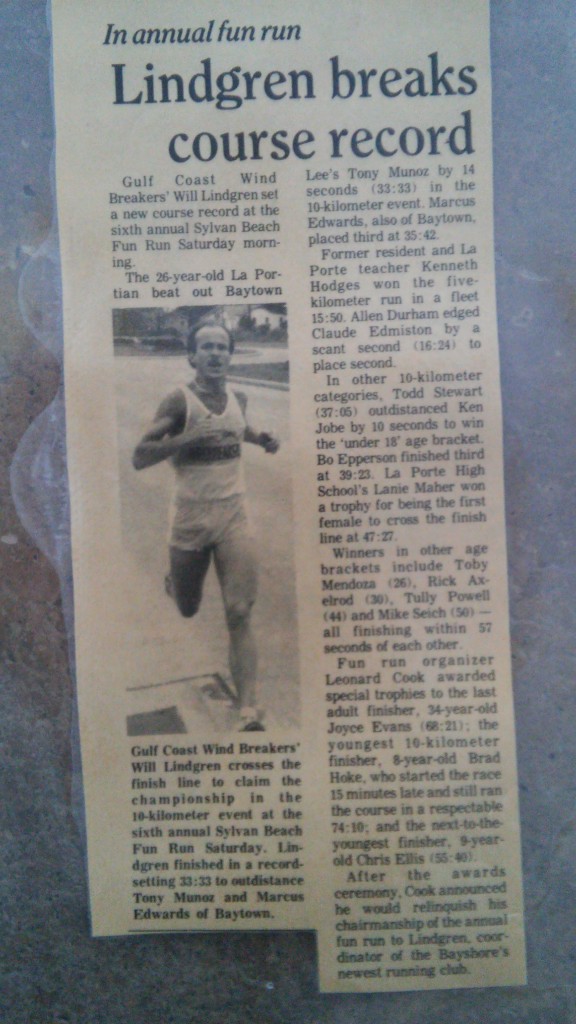 Thirty three years ago the fire burned bright.  Winning races and founding my first running club, The Gulf Coast Wind Breakers.