VALLEY 7 LAKES MARATHON UPDATE
The water is down but our spirits are high!   All pre-registered athletes from this year have received instructions to roll over 19 to 20.   Regular registration will open the first week in August.  We are using a new registration platform, RunSignUp instead of active.com  Saturday April 25, the Flattest Closed Road Marathon in the World!
Our technical/operational experts presented some exciting new innovations at last night's meeting at the Bar None.  These young men and women bringing Linda and I into the 21st century.  Race Director Tristan Nelson doing double duty last night, sitting in with us while on conference call with the USATF Masters Committee.  My sage advice to Tristan is  "Raise your eyes son, look beyond your comfortable horizons, soar so high you leave nothing but the short hairs for others to chase."
Our IT guy is working on the registration portal and revamping the website.  Many of you might know Matt Copeland as the top fixed gear bicyclist in the Midwest.  If you are a Gravel  Grinder, a Fixed Gearhead, or a Pedaling Masochist you undoubtedly know him well.   Sponsored by Nebraska Medicine.  One  of the best in the United States.  Matt is also a Certified Level II Fitter, this cat can figure all your riding ills by watching you sit in the saddle.   We welcome his fresh perspectives and insight.
V7LM has also partnered with the Twin Rivers YMCA Half Marathon, 10K & 5K (Run For A Reason!).   Run both of these events (full + half or half + half) and a world of wonderful prizes will be lavished upon thee.  Details forthcoming.
Our Wednesday Night Track Work is getting ready to kick off in June.  An outreach program of Nebraska Run Guru Elite, Inc. modeled after the fabulously successful program of the same name Linda and I conducted at Millard West for 8 years.  Not our first rodeo folks.  Both Linda and I are USATF Level I Coaches and I have my USOC Safe Sport Credentials.  We are also kicking off our weekend series of runs that will feature portions of the V7LM course.  Stay tuned for details.
That is all.  Thank you.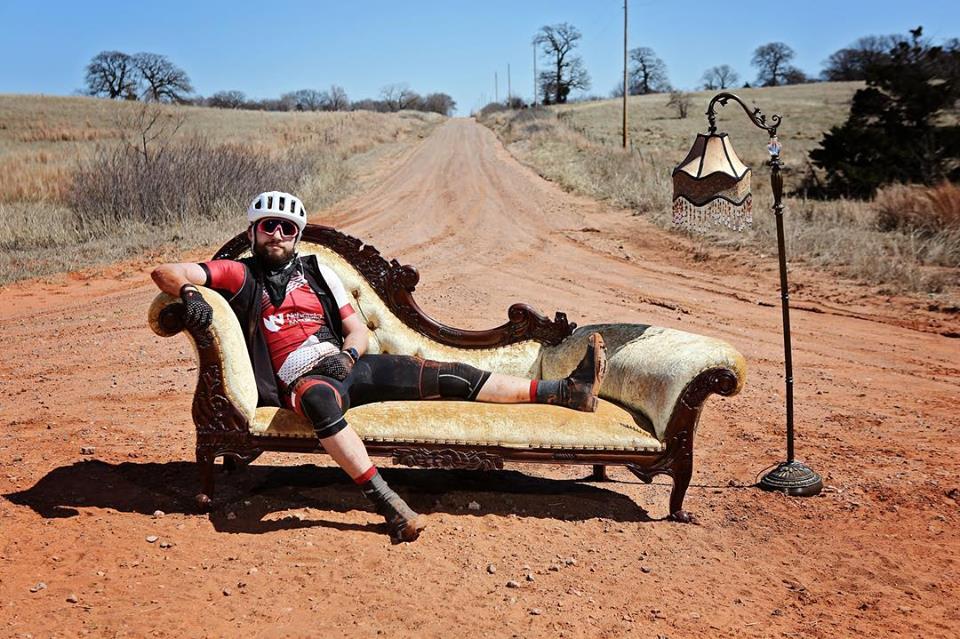 Matt is too cool for school Raul.  Brining a laid back style to our marathon efforts.