A strange and wonderful dynamic is upon us.  Predicted in the early 2000s by a shaman casting his bones and reading his stones.  A forecast tinged with his own demise.  And return.   Once a Shaman, Always a Shaman.  Or, you can't keep a Good Man down.
Or a Good Coach.  For all the Nebraska history that I've unraveled its what was always at the core that now remains dearest to me.  This thing that I hadn't expected, that has grown into how I'm likely to be best and most remembered by.  This thing that comes so easy and naturally to me.  If I needed somewhere to hang a hat this isn't a bad hook.
It is after all exactly how I built Team Nebraska, and exactly what it lacks right now.  I brought a Real Fire to the athletes, some talented as they were/are, only needing tempering from the Heat of Another Sun, mine.    Others making the leap from potential to reality.  Because I demanded it.  Insisted on it.  Would have nothing Less.  And boy did I piss of some people with my "know it all" attitude.  Same people that couldn't stand the heat.  Mediocrity rails against Excellence, especially when I'm beating them over the head with it.
And now I look at Nebraska Run Guru Elite.  Every single member embraces and celebrates my coaching style.  And improves dramatically.  They don't whine when I tell them what they can and can't do.  They prefer instead to put their confidence in me.  Give me that from a small group of dedicated and determined athletes and I'll coach them and convince them that they can take the measure of every single competitor they line up against.  I've also told them there are athletes that are at a completely different level, but only a couple.  Everyone else, we're coming to kick your asses.
So who was this young lady that showed up for our Bar None long run yesterday?  My first question was "Who are you", and second, as always, was "Why the hell would you want to run for me?"
Her answer in short was because she was lacking.  Lacking a key component, in a style that would be meaningful to her.  A style, that she had heard, only I possess.  A hard ass style.  A no excuses style.  An involved style.  A style that brings the athlete something no other coach offers.  Intangibles?  Call it what you will.  I call it busting away ceilings of preconceived, self imposed limitations.
I don't call it poaching.
With that NRGE is proud to announce that Amber Sargent of Beatrice has joined our club.  A perfect example of a diamond in the rough.  A 2:56 at last year's Des Moines Marathon, a 1:25 at this year's Lincoln Half.  Damned impressive times when you consider she was Self Coached (?).  Something I'm now taking care of.  With specifics.  To wit:  Sub 2:46 in your next marathon, sub 2:43 after that.
Yeah, my Coaching Style isn't for everyone.  That's the point I've arrived at all these years later and I wouldn't have it any other way.
Race recaps:  Congratulations to Kaci Lickteig on her 6th place finish at the Western States 100.  Just a couple of ticks over 20 hours, boggles the mind.
Kyle Clouston showed incredible range finishing 2nd Overall to Logan Watley at the Cornfield 3K at Werner Park.  A not so fast course allowed a real battle between the two before Logan pulled away, the 3K right in his sweet spot.  Proud of Kyle to put this performance just a week after running the 6 Hour at Dizzy Goat.  Talk about range!  Our mate Stacy Shaw won the masters in the 10K, still with her mouth completely wired shut.  Lets her feet do her talking.  And good to see a new competitive women's team, Women Run Nebraska.  I'm excited to see them bring it the rest of this summer and coming fall.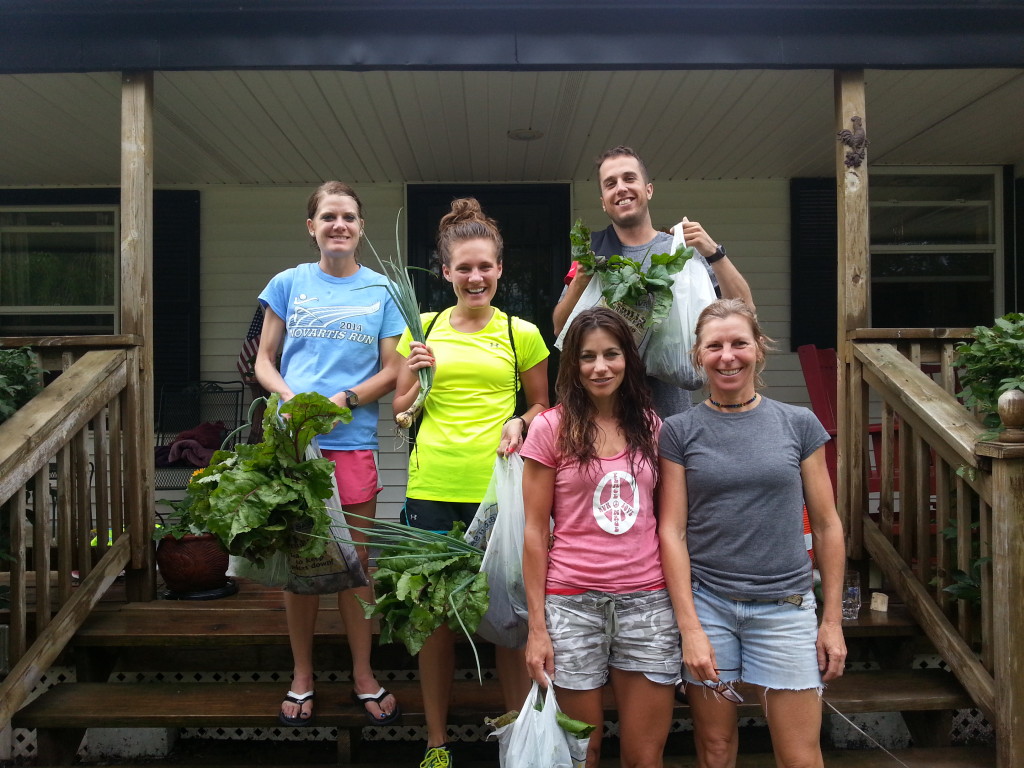 Garden Fresh produce including Beets, Onions, and Lettuces just one of the perks of Bar None training.  Farm Strong indeed!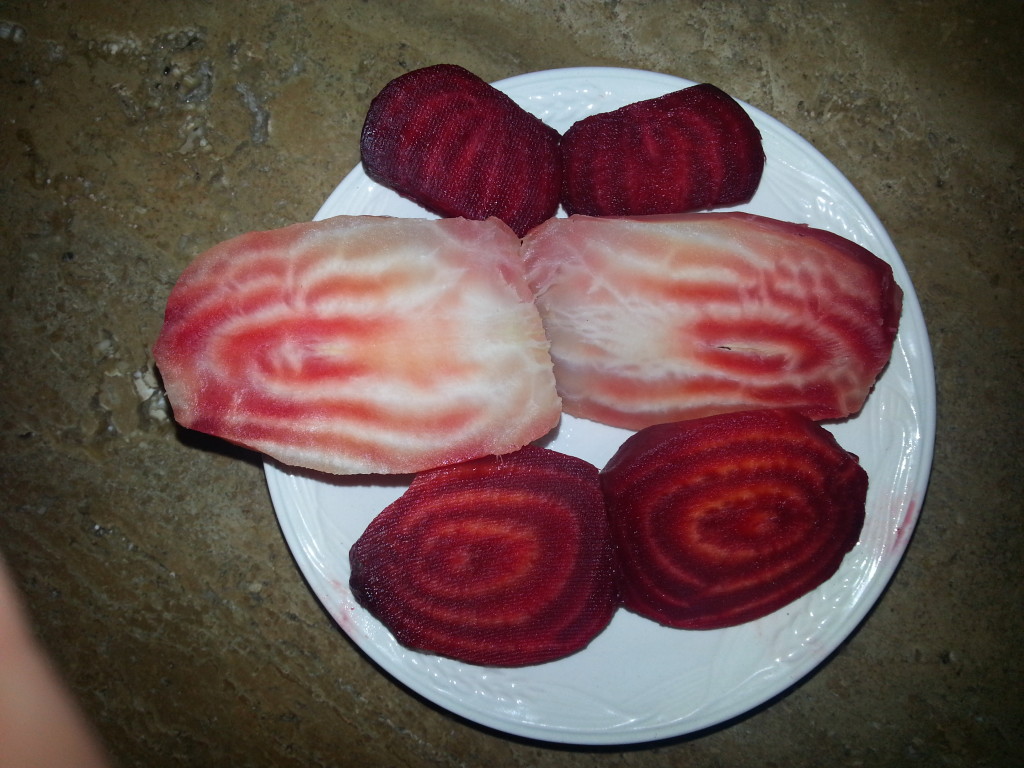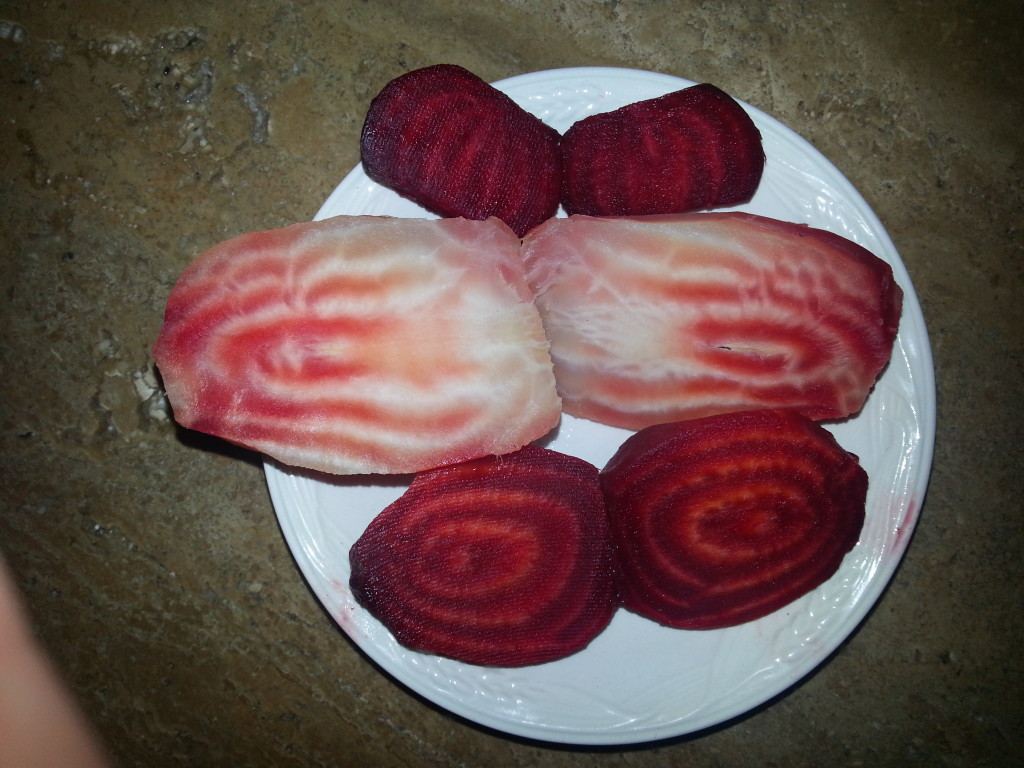 Heirloom Beets.  Roasted to perfection.