Got to catch the Houston Half & Full on the Longhorn Network.  Amazing finish in the men's half with both Leonard Korir (USA) and Gemechu of Ethiopia clocking 1:01:14.  With 3 more Ethiopians next all under 1:02.  Then 3 Kenyans and an Eritrean.  Korir sporting the US Army kit, a US citizen period.
Fire whomever the hell that was doing the post race interviews.  Women's  winner Wanjiru of Kenya joining announcer and Korir on the podium to receive their commemorative belt buckles.  Pundit announces a "Kenyan Sweep" of the top spots.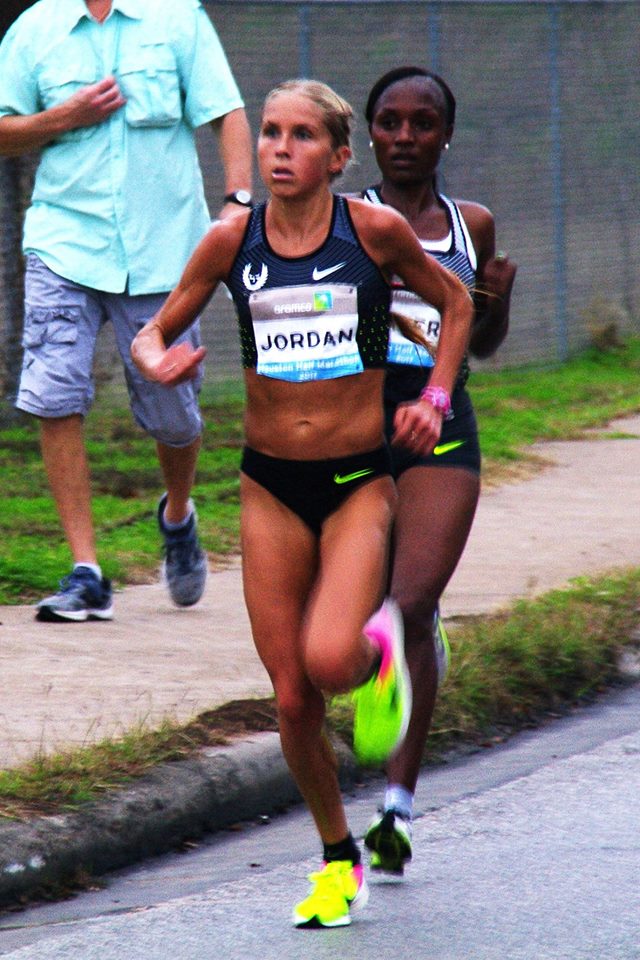 Jordan Hasay made her half marathon debut a dazzler (splits of 5K @ 16:16 and 10K @ 32:30, 48:46 @ 15K and 1:05:09 20K) en route to 1:08:40.  Photo courtesy of my old buddy Doug Storey
Nebraska Trail Run returning champ Pat Rizzo clocked 1:09:43 for 57th overall.
Fifty year old Sean Wade kicked every other old butt in the  race with a fine 1:12:21.  "The Wade Standard", I'll be handing out little Kiwi badges to any and every able bodied Nebraskan, despite their age, that bests Sean's time at the 2017 Lincoln Half.  Not many.  I'll throw in a "Hasay Premium" if any of our fellas outrun this young lady's time.  Hardly any.
The Holiday Inn Invitational was also this past weekend.  NRGE's Brandon Wissing (8th, 4:25) ran the mile, Team Nebraska's Cory Logsdon (10th, 15:34) in the 5000 and Colin Morrissey (4th, 8:39.67) in the 3000.
Craig Christians had 70 runners/walkers at No  Frills.
McLatchie.  This time not Jim, but his wife Carol.  Selected as the Oregon XC Girls Coach of the Year.  The same honor bestowed on Ron Haden and Tony Sigler of Aurora, NE.  And for the boy's Colin Johnston of Millard West.  Fine work recognized at the highest levels.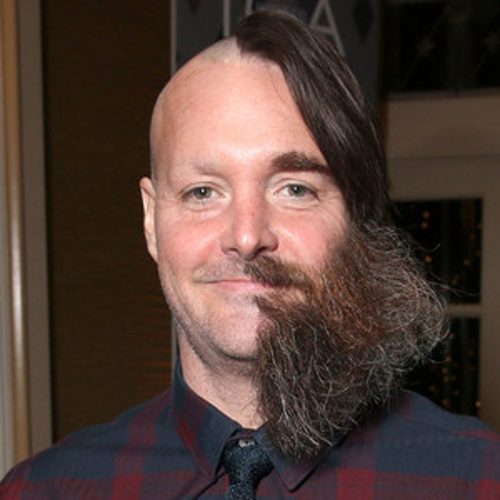 Ah Will Forte!  Showing how to have things Two Ways!