This Sunday.  Lindsey Brezenski will be representing NRGE and we are all wishing her Great Racing, Good Luck, and Giddyup!  She's a determined young lady and I'm glad she wears our kit.
And of course a story.
In 2003/2004 I worked with Helene Neville.  She was the Race Director for Des Moines and wanted to bring the 2005 USA Women's Half Marathon to the event.  I was happy to guide the bid effort and they arrived at the '03 USATF Annual Meeting in Greensboro, NC armed with a slam dunk.
I fretted and sweated the details for the next year.  In the meantime a lawsuit was filed against Helene by an athlete she had disqualified for receiving unfair assistance during the marathon.  The fact that he won the race made it headline news.  During this whole mess I was called as an "expert witness" and my testimony helped support her unpopular if correct decision.
As a result of the lawsuit and other outstanding issues the Des Moines Half withdrew their bid.  So in 2005, for the only time in the history of the USA Women's National Championships, a Half Marathon was not contested.  I was stunned. The only dark day of my tenure shepherding the women's championships.
And now, eight years later I have cause again to celebrate Iowa's premier marathon.  Go get it Lindsey!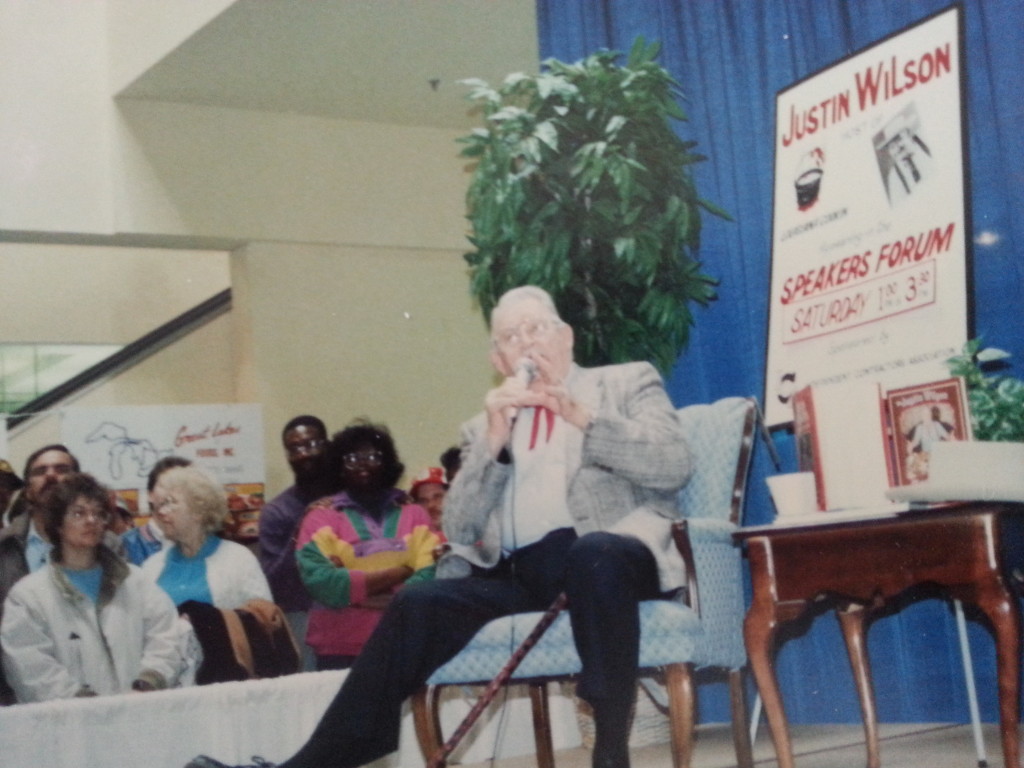 Justin Wilson.  My earliest influence in Cajun cooking and humor.  I had watched him for years and finally got a chance to hear him speak in Chicago in '97, he would pass to that Great Swamp in the Sky in 2001.  I still use his recipes as templates for my own excursions into Louisiana style cooking.  I gar-on-tee!